Thought the United States was the only place where trying to address racism could lead a white, conservative commentariat into a complete meltdown? Think again.
With Adam Goodes reportedly considering leaving the sporting arena in the wake of 'Boo-gate', a host of white writers and personalities have come forward with simple explanations for what's going on, and are labouring desperately to try and find a white victim. Here's who they think really loses out to racism.
1) Miranda Devine believes it was the girl who racially abused Goodes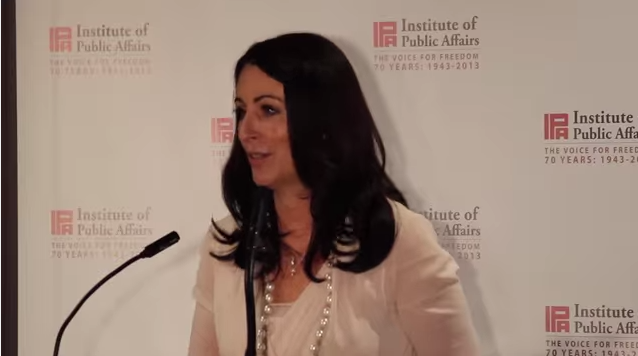 In her column today Devine performs her favourite magic trick, turning the victim of oppression into the victimiser, and claiming the reason Goodes is booed is because he refused to apologise to a young woman in a crowd who racially abused him.
"This is the root of the crowd antipathy to Goodes," she wrote. "It has nothing to do with the colour of his skin. It comes down to his "dobbing and sooking" after a little girl called him a rude name, as former player Karl Langdon put it this week."
It's a stellar effort from Devine, a feat of intellectual athleticism that reframes the issue – the abuse of a black man by literally thousands of white people over an extended period of time after he made comments about Australia's historical racism – to one about a single interaction with a young woman, as if Goodes and this girl are the only players in the drama, the first ever contact between white and black Australia.
Devine tries to evoke sympathy by pointing out that the girl's mother is on a disability support pension, a curious point to make given the paper she works for, the Daily Telegraph, is running a merciless campaign against people on such payments.
The most impressive aspect of the piece is Devine's ability to acknowledge the genesis of this saga is a racial taunt while simultaneously denying the incident has anything to do with race.
Miranda offers the distilled essence of modern conservative argument: we are the real victims of your fake victimhood http://t.co/LI5E9WYIYp

— Jason Wilson (@jason_a_w) July 29, 2015
2) An anonymous fan used the Burry Spurr excuse, believing he was actually the victim
It's becoming a popular technique for those caught amid a racist diatribe: brush it off, perhaps as a 'whimsical linguistic game', then claim victimhood. It didn't work too well for (former) University of Sydney professor Barry Spurr but that didn't stop one fan ejected from Domain Stadium last week going the same route.
Punted from the Swans vs Eagles game for yelling "get back to the zoo", the fan described the slur as "a flippant, off-the-cuff remark". And just like Spurr we all believed him.
The fan went on to tell The West Australian newspaper that players on the ground wouldn't even be able to hear him, provoking an age old philosophical dilemma: if a racist yells abuse in the stands and no-one is around to hear it, should anyone in their right mind defend him. (No).
Like Devine, and so many other conservatives, the fan came to the conclusion the real victim of racism is the member of the group that benefits from the oppression and abuse, not the person actually being abused.
"I was the one humiliated by the over-the-top security, ordered out of my seat, spoken to like I was a criminal." Perhaps this fan could take some of the advice Miranda Devine offered to Goodes: stop sooking and apologise.
3) Dermott Brereton also believes Dermott Brereton was the victim
The former Hawks player was not impressed when Daily Telegraph journalist Rebecca Wilson criticised him on radio, alleging he had incited more boos against Goodes. Brereton told the Herald Sun Goodes "would do well to look at what he's done bad or good or indifferent and work out what he can do to change that".
Believing he had been misrepresented, Brereton called in to the show to unload on Wilson: "I am livid. LIVID that you would say that." It's true, he was livid.
And in his incandescent radio rage, Brereton found a new white victim among the rubble of Australia's conversation on race relations, himself.
He threatened legal action on air, and told the media he was considering further action.
4) Andrew Bolt believes the girl at the footy and true blue fans were the victims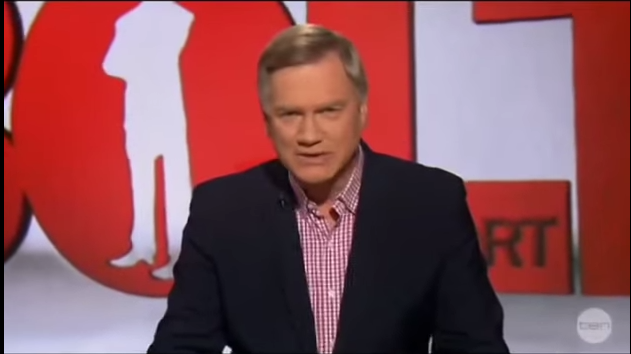 Like Devine, Bolt also says this is ACTUALLY about a 13-year-old girl who had her day at the footy ruined, and digs in to ABC sports broadcaster Francis Leach, who hit out at the booing fans here.
For the side of politics that expresses grave concerns about 'groupthink' at the ABC, there's been plenty of overlap in the arguments of Bolt, Devine and co this week.
"Sometimes… people really can feel sorry for a horribly humiliated girl without having a secret hatred for Aborigines," writes Bolt.
Sometimes. But not this time.
5) Steve Price believes Andrew Bolt was the victim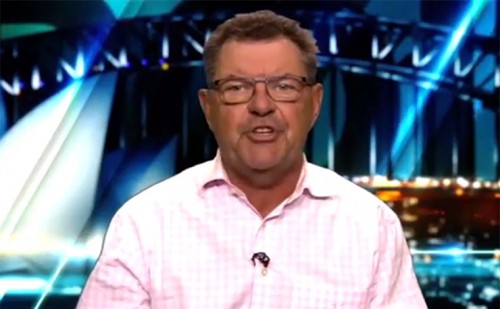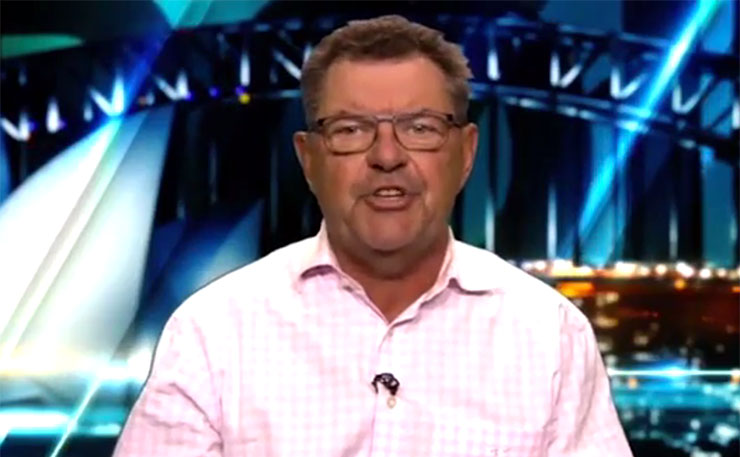 To his credit, Bolt expressed some sympathies for what Goodes was going through when he appeared on Price's show this week.
Price was not impressed, and egged Bolt to go full throttle.
"I'm talking to a bloke who gets roundly abused," he said, referring to Bolt. "Verbally, online, in print, in stories, in letters to the editor everyday, but I don't see you not turning up to work. You get as much abuse as Adam Goodes gets, come on!"
Bolt clearly agrees with this theory to some degree, as indicated by the tantrum he threw when Marcia Langton accused him of racism.
This is the guy who was found guilty in a court of law of breaching the Racial Discrimination Act. According to Price, this guy is the victim, Goodes the inciter.
* READER'S NOTE: Comments to this story have been deleted and turned off, because of their repeatedly abusive nature. Readers are reminded to keep comments civil… and not wreck it for everybody else.
Donate To New Matilda
New Matilda is a small, independent media outlet. We survive through reader contributions, and never losing a lawsuit. If you got something from this article, giving something back helps us to continue speaking truth to power. Every little bit counts.