Almost a year after Whitehaven Coal was exposed for having a 'phantom environmentalist' on a community consultation panel, and then fined by the NSW government over the controversy, the company has still not filled the role.
And now, the mining company that is tearing up one of the nation's last remaining stands of sensitive Box Gum Grassy Woodland, is lying about why.
In September 2014 New Matilda revealed that Whitehaven Coal had been operating without a recognised environmental group on the Community Consultative Committee of its Maules Creek mine, despite that being a requirement of its licence to uproot the Leard Forest in the north west of NSW.
For more than a year, Whitehaven Coal had pretended Greening Australia was on the committee, until the organisation demanded their name no longer be used.
In a letter to Whitehaven Coal in September 2014, a copy of which was obtained by New Matilda, a senior official of Greening Australia expressed his "extreme disappointment" at minutes which falsely recorded his organisation as an 'apology' for the meeting, a fraud which has never been explained by Whitehaven Coal.
"The intention of including a representative from an environmental special interest group is to ensure sufficient comment and feedback on biodiversity issues," a government official writing on behalf of the Director General said in June 2013 when Whitehaven Coal was first instructed to ensure a dedicated environmental member sat on the committee.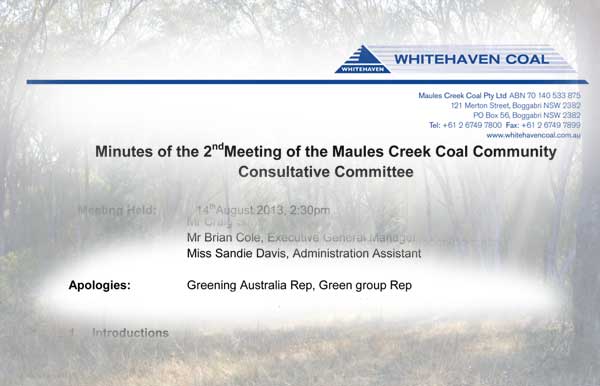 The Department of Planning and Environment (DP&E) fined Whitehaven Coal over the license breach – the company was slugged just $3,000, a tiny fraction of the multi-billion dollar operation.
But, almost a year down the track, the environmental advisory position remains unfilled.
A spokesperson for Whitehaven Coal told New Matilda it had advertised to fill the role, but that "none of the applicants fulfill the requirements… for CCC members, including that they should have a relevant and demonstrable connection with the project and the area, and a willingness to contribute constructively".
But New Matilda understands at least two people – both highly qualified – put themselves forward for the unpaid job, but were rejected.
The pair – Anna Christie and Dr Kerri Clarke – have qualifications in environmental law, public affairs, and a PhD in botany between them, and are both members of Sustainable Living Armidale.
Christie is also an active member of the Wilderness Society, and said she and Dr Clarke could have appeared as representatives under the auspices of those groups.
Christie told New Matilda that "when Dr Kerri Clark and I applied to be alternate members of the CCC, the department emailed myself and the relevant Whitehaven Coal official instructing the company to circulate the ad for an environmental representative to us".
"He did not circulate the ad to us, he did not acknowledge our application."
Neither Whitehaven Coal nor the Department of Planning and Environment would directly address questions as to why the application was rejected.
Whitehaven Coal said that it "will continue to work with the NSW Department of Planning and Environment to identify a suitable candidate for the role," but critics point out that key plans are being considered by the government right now.
Georgina Woods from activist group Lock the Gate said the rejection of Christie and Dr Clarke for the role, "is an indication that the company doesn't want to face up to the unpalatable truth that they're not fulfilling the biodiversity requirements and that they're not meeting the conditions of approval".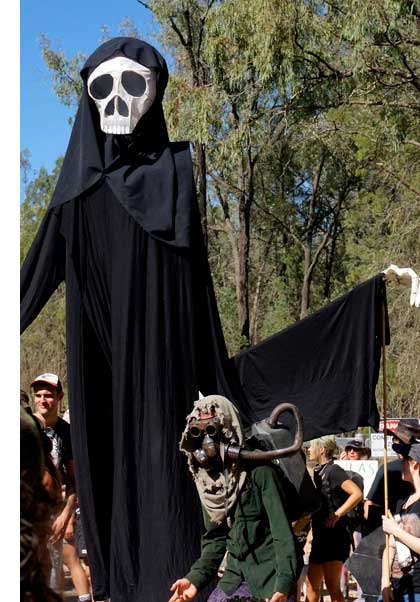 The Leard State Forest provided habitat to more than 30 endangered animals, mostly because it boasted the largest patch of critically endangered Box-Gum Grassy Woodland, an ecological community of which just 1 per cent remains in Australia.
The poor management comes against a backdrop of community concern over the mine, which has so far seen more than 350 people arrested during rolling protest actions against the mine. The stand at Maules Creek was the first blockade of a coal mine in Australian history, and lasted more than two years.
Despite having failed to do so for several years, Whitehaven Coal maintains it "supports having constructive green perspectives represented on the CCC".
"With Maules Creek having already passed comprehensive major environmental assessment processes spanning nearly half a decade," the spokesperson said, "we do not support including perspectives that reject this fair and thorough process just to satisfy groups and individuals that are opposed to coal mining generally".
It's a response that's drawn the ire of stakeholders, who said Whitehaven Coal is simply trying to stack the committee to push through sub-par plans and avoid scrutiny of its impact on one of the most endangered ecological environments in the country.
"A stakeholder's a stakeholder, and it's not for them to decide who is and who isn't," ecologist Phil Spark told New Matilda. He has written multiple reports on Whitehaven Coal's biodiversity management process and carried out extensive on-ground surveys of relevant areas.
"They're supposed to be representative of the broad cross section of community interests and [stakeholders have to be included in the process]for that reason, otherwise, it's just a puppet committee, which is the way they obviously want it.
"It would seem that they want a rubber stamp committee, [and]they don't want anyone there who's going to disagree with what they're proposing."
Spark's work was instrumental in bringing about greater scrutiny of Whitehaven Coal's environmental plans, which have been roundly condemned by scientists.
The ecologist noted that "there's issues coming up all the time and that the committee is supposed to be the sounding board… whether it be dust or biodiversity".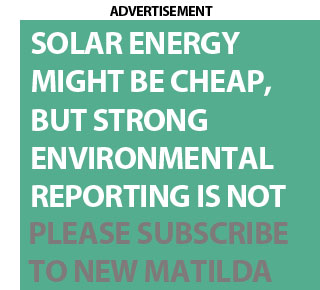 "It's ongoing. The fact they've got their approval doesn't mean to say they don't have to have [to include]a cross-section of stakeholders."
Whitehaven Coal's 'biodiversity management plan' – which has previously been the subject of a successful court action brought by a local community group – has been revised again and was submitted to the state government in late April for approval.
The company's 'offset management plan', which outlines how Whitehaven Coal will compensate for, and regenerate in other areas, the critically endangered forest it has begun clearing, is also before government.
Spark, who has questioned the soundness of Whitehaven Coal's offsets and helped trigger new requirements for the company to buy up more 'offset' properties, said "the process is tokenistic enough as it is without ignoring the stakeholders they're supposed to be involving".
The DP&E, which failed to act on Greening Australia's fraudulent appointment and then fined Whitehaven Coal after New Matilda's September story, said the company had "publicly sought expressions of interest from recognised environmental groups to have a member on the community consultative committee".
"[Whitehaven Coal] have advised the department that they did not receive any suitable candidates," a spokesperson for the DP&E said.
"The department has asked [Whitehaven] to now approach recognised groups in the region directly to determine whether they are interested in having a member on the CCC."
But stakeholders warned that community faith in the department's management is waning, and Woods said "there are members in the community that want to play that role in Maules Creek, and the department should insist that they allow them onto the committee to do the job that spot was created for".
When she spoke to New Matilda this week, Christie was a few kilometres away from the forest's edge, where she has convened a roundtable meeting with the local Country Women's Association and other stakeholders to discuss the project's ongoing impacts.
"People here are saying 'why don't they consult us' and I have to keep telling them that the CCC is the only lawful community consultation avenue," Christie said.
"If they lock that up they have locked up community consultation full stop."
Donate To New Matilda
New Matilda is a small, independent media outlet. We survive through reader contributions, and never losing a lawsuit. If you got something from this article, giving something back helps us to continue speaking truth to power. Every little bit counts.