The Director of the Urgenda Foundation, which recently mounted a successful legal push against the Dutch government over inaction on climate change, kicks off a week of speaking engagements today in Brisbane.
Marjan Minnesma is touring the country to "speak with both NGOs and people that are worried and that are considering launching court actions in Australia" in the wake of her organisation's historic win.
The case in the Netherlands was the first ever to use the law to force a government to scale up actions to combat climate change, and Minnesma said it had led to "much more hope amongst many people and a kind of new energy to go for the solutions".
Similar cases are now at different stages of development in countries from Belgium, to Spain, the United States and Australia.
"So I'm trying to help, and to show the heart of our court case and what's really the most important part of it," Minnesma said.
"We're not fighting specific environmental law, we're not fighting specific decisions, we just simply say you should protect your citizens and you should protect your country," she said.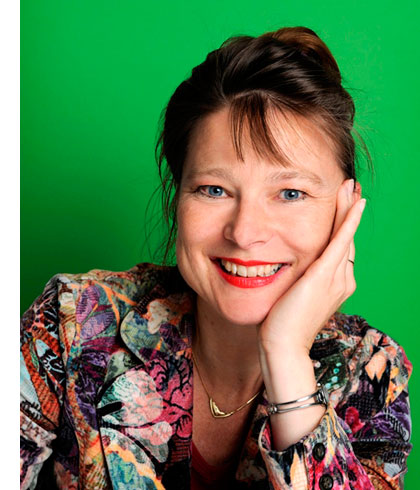 "And if you can prove that it's unlawful then the judge simply has to use this law and tell the government to do more."
The case in the Netherlands was made out in the civil law of torts, and effectively used the admissions the Dutch government had made on the international stage to argue its action on climate change – plans for a 17 per cent cut to 1990 level emissions by 2020 – was materially contributing to the danger climate change poses to Dutch citizens.
A more detailed exploration of the legal basis of the case can be found here, but New Matilda understands that lawyers at Environmental Justice Australia, a public interest environmental law firm, have a number of clients interested in taking legal action to force the Abbott government's hand.
"The thing in civil law and tort law, what we did, is that you show there is a duty of care and the international models and the whole Intergovernmental Panel on Climate Change work is very clear that we're now heading for a four to six degree warming of the globe," Minnesma said.
"The result will clearly be devastating for environments like the [Great Barrier] reef, but also you have already more and more wildfires, more and more droughts, and so on.
"So for the Netherlands they had a list of things that would be happening for the Netherlands, for Australia you will also have a list of things that will be happening to Australia.
"This court case gives people the idea that you can do something against your government if your government is not there to do its duty," said Minnesma, who argues Australia is a prime target for climate litigation.
"I've been travelling around [Australia] a little bit as a tourist and I met many, say, 'normal' people and I've found when I explained what I was doing that most normal people know about climate change and are worried. And when they heard that we [beat]the government it also gave them hope."
If the standards decided on by Dutch courts were applied to Australia's existing 2020 target of a five per cent reductions on 2000 level emissions it would be found woefully inadequate.
But the decision in the Netherlands would actually have limited bearing on an Australian court's deliberations, not least because our legal system is markedly different.
As anticipation mounts for the Abbott government's announcement of Australia's climate targets for the post 2020 period, though, the idea of dragging government into the fact-based forum of a court is likely to gain popularity if the community's desire for action goes unsated.
"I read a lot internationally, and I must say that Australia is really seen as a very big laggard because of course you are in the top 20 [emitters]in an absolute sense, but you're also in the top two of countries for CO2 emissions per capita," Minnesma said.
"So you're really a big one, and amongst the big ones you see movement everywhere… but we don't see that movement at all in Australia."
Roger Cox – the litigator behind the recent #climate precedent in Dutch courts – on #Auspol's global reputation. pic.twitter.com/6IyUizV3Yh

— Thom Mitchell (@Thom_Mitchell) July 8, 2015
Minnesma will join a line up of legal minds to discuss the possibility of Australian climate litigation in Brisbane tonight, Sydney on Wednesday July 22, and Melbourne on Thursday July 23.
Donate To New Matilda
New Matilda is a small, independent media outlet. We survive through reader contributions, and never losing a lawsuit. If you got something from this article, giving something back helps us to continue speaking truth to power. Every little bit counts.