What was already looking like an easy day of hunting for Labor MPs just got a whole lot easier.
Not content with letting a chopper-riding Speaker blow the government off message, Nationals MP and full-time Peter Griffin impersonator George Christensen announced today he would be speaking at one of the upcoming Reclaim Australia rallies, sparking an immediate and furious response.
The rallies are a follow-up to the protests held in April, which saw anti-Muslim and anti-racist groups come face to face in cities across the country.
You might think the viral images of Reclaim Protesters with Swastika tattoos that followed the event would be enough to keep MPs away from future fracases. Or if not that, maybe the fact a key organiser was caught on video calling Aboriginal people dickheads? Or maybe even just the general anti-immigrant vibe of the whole thing?
But not our George, who came out after Reclaim round one to denounce the anti-Reclaim protesters… as racists, and then reported them to the Human Rights Commission.
Among the many observers displeased that a Federal MP would use his standing to amplify the baseless accusations of a small group of racists was Labor MP Tim Watts, who you may remember made a useful contribution to Australia's last collective Reclaim freak-out.
Today, the Member for Gellibrand was at it again.
"Tony Abbott is happy to ban his Cabinet Ministers from appearing on Q and A, yet he allows his backbench to attend islamophobic rallies, undermining our counter-terrorism efforts, without objection," Watts posted on his Facebook page.
"As Victorian Assistant Police Commissioner, Steve Fontana, the police officer in charge of Victoria's counter-terrorism operations said recently, anti-Islamic sentiment in the community makes their job of talking to communities and countering radicalisation harder."
As things started to get out of hand, and the anger grew all round, someone eventually came to Christensen's defence. It was George Christensen.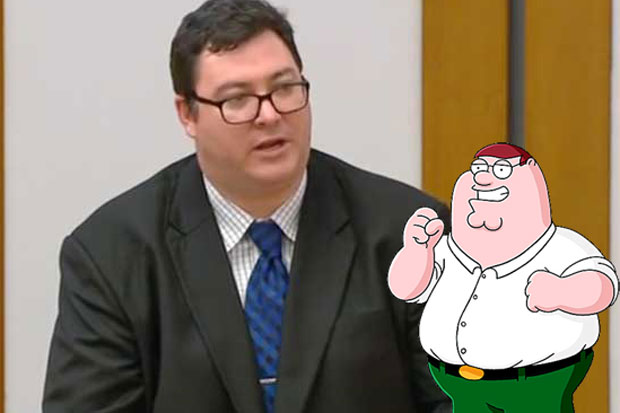 "After I announced I would be speaking at the Reclaim Australia rally against radical Islam in Mackay on Sunday, the do-gooders and politically correct brigade went into apoplexy, to the point where this Twitter keyboard warrior is telling the world he hopes I will be shot at the rally," he wrote on his own Facebook page.
At this point we take a brief interlude to remind you that in the midst of all this, Christensen literally organised a street brawl.
Federal MP George Christensen has literally named a location for a duel with some guy from Facebook. pic.twitter.com/wXlGqFFhSk

— Denham Sadler (@denhamsadler) July 16, 2015
As someone soon pointed out though, that threat was pretty tame compared to those emanating from the Reclaim camp, reported here in The Age:
"Anti-racism protesters have been warned to stay away from an anti-Islam rally in Melbourne after a social media post by one of the nationalist group's leaders glorified the murder of a teenager.

A video posted to the Facebook page of far-right group the United Patriots Front showed CCTV footage of the killing of anti-racism activist Carlos Javier Palomino, who was stabbed in the heart by a neo-Nazi on a packed train in Spain in 2007."
That article goes on to point out that counted among the Reclaim camp is Neil Erikson, who was previously charged after his racist abuse of a rabbi in Melbourne.
A government MP speaking at a rally of anti-Semitic turned anti-Muslim neo-fascists?
This is the party Tony Abbott (for the moment) seems to think is less dangerous to crash than Q&A. It's hard to believe.
Then again, if you told me today that a Federal MP would organise a street fight via social media, I wouldn't have believed that either.
Donate To New Matilda
New Matilda is a small, independent media outlet. We survive through reader contributions, and never losing a lawsuit. If you got something from this article, giving something back helps us to continue speaking truth to power. Every little bit counts.