Truckies are around 15 times more likely to die on the job than workers in other industries, according to Safe Work Australia. On average, around 330 people lose their lives in heavy vehicle incidents across the country each year.
At a Senate Inquiry into Road Safety this week, the Transport Workers Union laid much of the blame for this phenomenal death toll squarely at the feet of big retailers like Coles.
Coles don't actually employ any drivers, as they point out in a counter-submission refuting the union's charge. But they hold massive economic power over transport companies and the TWU's National Secretary, Tony Sheldon said they're "squeezing those underneath them" in dangerous ways.
Sheldon said the big retailers "ruthlessly pressure transport companies" and that this, in turn, jeopardises road users' safety, and especially the lives of the workers who transport most of Australia's goods.
In its submission to the Senate Inquiry, the Transport Workers Union put it this way:
"The high level of control exercised by clients [like Coles]over price, timing, destination and route causes [transport]operators to bear the costs that, ordinarily, are borne by customers.
"Denied a proper return, let alone a margin that exceeds the cost of capital, operators undercut each other, bid the price of transport down, and attempt to recoup the losses caused by clients from drivers by not paying them for all work performed; and by paying them through incentive rates."
While the legal obligation to workers doesn't rest with the retailers, dominated in the case of supermarkets by a monopoly that the union said controls a third of the road transport industry, contracts to run a prime mover have dropped to around $60 an hour in some cases.
Steve Williams, a small transport operator from South Australia, said that while "a good business is a safe business", after paying wages, fuel, maintenance and regulatory costs, he is operating at a loss at those rates.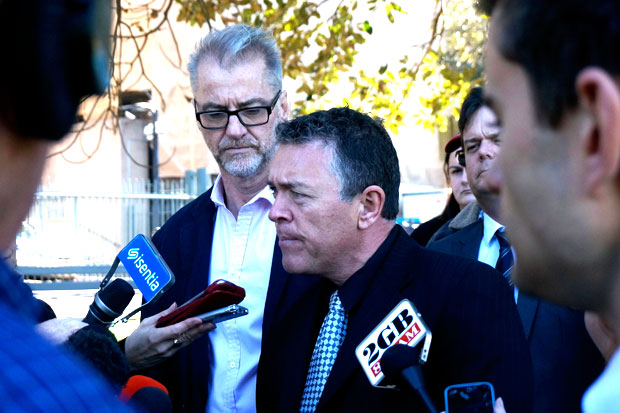 With such low prices, he said, safety maintenance on vehicles slackens off, deadlines become unsafely tight, drivers are pressured into speeding and operators begin to prevent workers taking breaks. Generally speaking, standards for workers and the operators who employ them take a serious blow.
One driver, Duane Bowering, gave damning evidence about his employer, BlueStar Global. "In regards to maintenance," he said, "well it wasn't being done".
"It's only been the last couple of months where we've actually been properly doing inspections, but even then our 'daily inspections' are being done on the Friday, so we're only doing it weekly."
Bowering says repeated concerns he's raised about taking breaks, which he's legally required to do, have fallen on deaf ears: "I get abusive phone calls. When I go back to the depot it's like 'what's taken you so long'. It's just ongoing, you never know when you're going to cop it. It leaves you riddled.
"After all the hassles I started doing what I could by the book; I've been intimidated and threatened with the sack in response."
Bowering said that he'd repeatedly had to refuse to drive vehicles with blown indicators. "There was three years," he also told media, "when I wasn't restraining all my loads correctly".
"If you're overloaded, it's going to massively impact on your breaking ability… you're talking an unrestrained load that's going to go catapulting forward.
"I've had an emergency stop where someone pulls in front of you and you've got to go hard on your breaks, and you're trying to go as gently as you can but you still hear and feel the load move.
"It took one of our drivers to actually get done for having an unrestrained load – the police actually came to our depot then – and then that's when things changed," he said.
"Even after three years, we're still not properly strapping our loads down".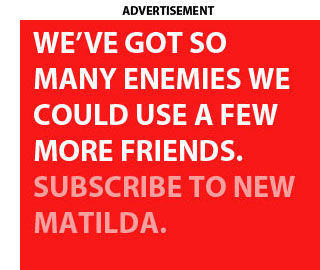 Lives remain "dramatically" at risk, but contract prices for operators are only stooping lower.
The two transport operators who spoke with the TWU at the inquiry said that while their business with the majors stood to be jeopardised by speaking out, they felt compelled to sound the alarm before anyone else dies.
"Retailers quote so low, we are forced into submission to take very low rates," Williams said.
In what Liberal Senator Bill Heffernan said amounted to having "a hole blown in their cash flow", major supermarkets have also stretched invoices out from the 30 day turnover operators' other bills generally fit within, to 120 days.
"We're not rogue operators, we are mums and dads, we have children, we love them all, and we are trying our best to make a business operate," Williams said.
"If the government wants us to run perfect trucks, well we need help from the government and any other body that can help us get a proper rate so we can afford to maintain our trucks in the perfect condition the governments of today want us to do."
But two months after taking office the only body which union's believe has the power to fix the problem, the Road Safety Remuneration Tribunal, was put under review by the Employment Minister Eric Abetz.
At the time, Abetz said the government wants "to establish whether there is sufficient evidence that a separate additional tribunal and a further level of regulation is the right way to improve safety on our roads".
"We are listening to concerns of the road transport industry that the work of the tribunal could overlap with and undermine other regulation and may also impose onerous and unnecessary compliance burdens," he said.
Part of the reason the union's wrath is so focused on Coles is that – according to the TWU – it's been lobbying in Canberra for the tribunal to be abolished.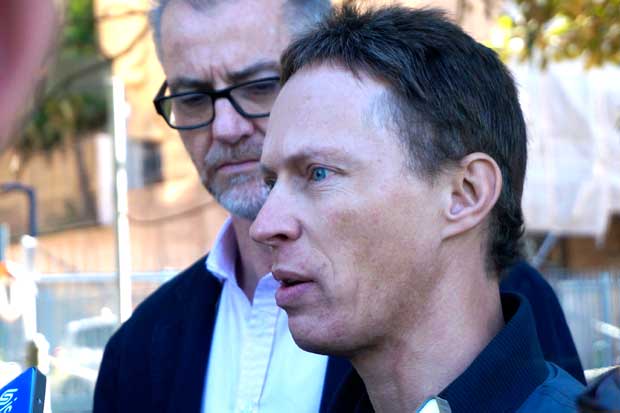 "You don't spend $2.1 million with a government unless you expect to get something for it, and coals have got the government supporting them," Sheldon said.
It's the sort of "baseless claim" Coles "refutes unreservedly" in its submission, which points to its 'Retail Logistics Supply Chain Code of Practice' as proof of its commitment to safe roads.
The company said its processes are designed to ensure compliance with the law at all stages of the supply chain, that it makes up only a small portion of road freight, and is always seeking to ensure transport operators are reputable.
The supermarket giant singled out Linfox and Toll as "reputable suppliers", but in its submission the TWU noted that "Lindsay Fox, Chairman of Linfox, has said the major retailers, most significantly in the supermarket subsector, were 'dictating' terms throughout the retail supply chain and using their market power to demand cheaper prices".
The union argues that the Road Safety Remuneration Tribunal, as distinct from organisations like Fair Work or the Australian Securities Investment Commission, is "the only body with the power to set rates of pay for contract in the road transport industry and hence the only body with the necessary power to tackle the underlying economic pressure placed on Australian Heavy vehicle drivers in the retail supply chain".

The tribunal is currently considering how to manage contract rates, but whether it can persist in this work is now subject to the outcome of Abetz' review, which has been completed but not released.
In June, Jamie Briggs, the Assistant Minister for Infrastructure and Regional Development, tantalised an industry dinner with a small taste of what's to come.
The government has "always been very uncomfortable with this regulator", he told a dinner of livestock transport operators, but he believes they'll "be comfortable with the approach that the Australian Government will take on this tribunal."
Duane Bowering wasn't comfortable with the situation at BlueStar Global, and he hasn't worked for five weeks. After outing them to the inquiry, he's not planning on going back. When asked by media what that decision meant for him, he said "it means now I can go home alive".
"I've had two brothers who were killed in vehicle accidents so I've seen first hand what happens," the South Australian driver said.
"One of them was a B-double driver. He was on his way to work and I've seen too many times when he was going to work fatigued with only a few hours sleep and down the track, yeah, it cost him his life."
Donate To New Matilda
New Matilda is a small, independent media outlet. We survive through reader contributions, and never losing a lawsuit. If you got something from this article, giving something back helps us to continue speaking truth to power. Every little bit counts.