A teacher's union is warning its members could be jailed for up to two years for "speaking up for the students in their care" by federal laws that come into effect today, banning staff in immigration detention centres recording or disclosing information obtained as a result of their employment.
At its Annual Conference held on Tuesday, the NSW Teachers Federation added its voice to concerns already aired by medical and social work groups, as well legal experts, that the new laws could gag whistleblowers and prevent staff working in the centres from discussing their experiences.
"In one day's time, teachers, doctors, nurses, lawyers, social workers and other professionals working with children in detention centres will potentially be jailed for up to two years for speaking out about the conditions endured by those children," Teachers Federation General Secretary John Dixon told the conference yesterday.
The union, which represents the 70,000 public education teachers in NSW, passed a motion expressing serious concern "at policies of the current Federal Government which impinge on civil liberties and human rights and indeed, the rule of law itself".
According to the latest Department of Immigration statistics, 79 children are detained in Australia, with a further 81 still being held on Nauru.
"The only difference between the students we teach and these children is that they are in jail," Dixon said. "The only difference between the teachers present in this hall, and the teachers working in detention centres is that the latter can be jailed for standing up for their students."
Staff who formerly worked in immigration detention centres have said the new laws will extend the secrecy and restrictions already placed on those working in offshore detention centres in particular.
Viktoria Vibhakar, a former Save The Children staffer who worked on Nauru, said the legislation allowed companies working in detention centres to go "unchecked".
"We know that the confidentiality agreements that detention employees are required to sign have already scared people from coming forward," she said.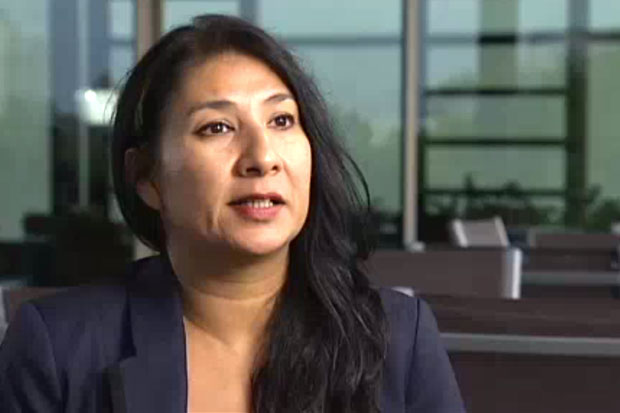 "If whistleblowers are prevented from coming forward, it increases the risks to health and safety of some of the most vulnerable people in the world."
In an open letter published today by Guardian Australia, 41 former detention centre workers have vowed to defy the laws and continue to speak out the about "sub-standard and harmful care, child abuse and gross violations of human rights" in detention.
"If we witness child abuse in Australia we are legally obliged to report it to child protection authorities. If we witness child abuse in detention centres, we can go to prison for attempting to advocate for them effectively," the letter said.
"Internal reporting mechanisms such as they are have failed to remove children from detention; a situation that is itself recognised as a form of systematic child abuse."
The laws coming into effect today were passed with the support of Labor and the Coalition, tucked into legislation consolidating Customs and the Border Protection Service into the Department.
Amendments proposed by the Greens to protect staff who make disclosures in the public interest failed to gain support from either party.
Dr Peter Young, a former director of mental health services at IHMS – the company which provides health services in detention centres – said it was vitally important that health professionals be able to speak out about issues of public health without the fear of prosecution.
"As the [Australian Medical Association] has already noted this legislation compromises health professionals and conflicts with professional responsibilities and ethical codes," he told New Matilda last month.
"Under these changes health professionals are unable to comply with the standards of their professional bodies, and it even prevents them being able to take part in required professional activities such as clinical supervision and peer review."
Donate To New Matilda
New Matilda is a small, independent media outlet. We survive through reader contributions, and never losing a lawsuit. If you got something from this article, giving something back helps us to continue speaking truth to power. Every little bit counts.