Last Thursday, over 400 workers in regional South Australia woke to read on the front page of the newspaper that their jobs were going.
Later that morning, Alinta Energy announced publicly and to their workforce that their operations in Pt Augusta and Leigh Creek would be closed between 2016 and 2018. The CEO, Jeff Dimmery, said that workers were "not surprised". As one worker said to me the next morning, "It may not have been a surprise but it was certainly a shock".
The coal mine in Leigh Creek and the coal-fired power stations in Pt Augusta were slated for closure at 2030. In recent meetings with the Pt Augusta community and unions, Alinta Energy had continued to project a 2030 closure. They had categorically rejected that there would be redundancies or an earlier closure date.
Unfortunately, we must accept that those discussions are now part of history and that the closure is coming. Workers are focused on keeping the place running for the time being, looking out for their workmates and families, and planning for redundancies and joining the job market. Most are impressively stoic.
It is also true that in a world which is challenging climate change, coal-fired power stations will have a limited lifespan.
Notwithstanding all this, when I was at the power station the day after the announcement, workers were only beginning to come to terms with the closure. One man told me it wasn't until he got home and his daughter said to him "but where are you going to work now, Dad?" that he realised the enormity.
Another woman, whose husband also works at the power station, said her family may well have to up and leave Pt Augusta – despite generational roots there.
This sort of closure hits real people, their families and their communities – and there is much more we could have done to prepare for this together.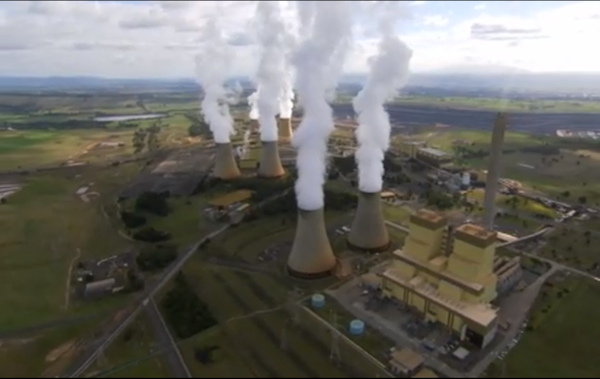 Energy corporations and governments have a responsibility to the workforce and the community to transition more responsibly. This responsibility is even more pronounced when government policy is a significant reason for closure, as it is here in combatting climate change. This is not a new problem.
Since the industrial revolution we have been faced with these challenges. Regional communities which have been built specifically for, or grown up around, large worksites like mines, power stations, smelters, or train networks have become empty shells upon their closure if government hasn't chosen to invest in their livelihood.
The workers at Alinta Energy have been let down, and we now need a plan so this doesn't happen to any more workers and communities in Australia.
Alinta Energy, and many commentators, argue they have been pushed out of the market – they claim it just isn't profitable to run a coal-fired power station. Uncertainty with the Renewable Energy Target, an on-again/off-again carbon price, subsidies for wind and other renewables, and a global shift towards a renewable energy industry, has cut them out.
Most Australians – workers, politicians, the person on the street – are committed to combatting climate change. Of course, a significant part of Australia's action will be through a cleaner energy industry.
But we need to get there responsibly. It is possible to transition in a way that treats workers and their communities with dignity and respect, but the Federal and State Governments need to have a clear energy industry plan.
Extraordinarily, there is currently no detailed government strategy that sets out a target mix of specific forms of energy production (i.e. wind, solar, gas-fired stations, coal-fired stations etc). This is despite the fact that, for instance, the South Australian Weatherill Government has set a target of 50 per cent renewable energies by 2025; and that for several years now, taxpayers have been subsidising renewable energy production through State and Federal government programmes.
We cannot carry on with half a policy or half a strategy – not if we are serious about climate change, nor if we are serious about treating working Australians and our regions respectfully.
Subsidies for renewables need to form part of an overall strategy which considers the final make up of energy production. Deep consideration needs to be given to baseload energy production – so we know we can survive heatwaves and blackouts, so our hospitals are never at risk of losing power, and so we can survive when a large source is damaged.
Crucially, such a plan will allow us to know what and where future jobs will be.
If Australia or even South Australia had a clear energy plan we could have started planning more effectively for the closure of the Augusta Power Stations and Leigh Creek coal mine years ago. This would have allowed workers to have had some control over their lives and the lives of their families.
While the Federal Government is led by a Prime Minister who is vague about his views on climate change and has a dodgy history in terms of workers' rights (WorkChoices, anyone?), I'm not filled with hope in terms of action from Canberra. As a result, governments like Jay Weatherill's in South Australia, which want to be a climate change leader, need to step up on this front.
Let's be honest about what a cleaner energy industry looks like. More jobs will go. Sure, some new jobs will be created but far fewer and not often for the same people. This is a price I believe Australia and even the workers directly impacted may be willing to pay – but only if we are honest, so as to give workers, their families and their communities warning to plan their personal futures.
Let's be honest and let's have a plan, so that not one more energy worker has to wake up and read in the paper that their job, their workplace and their community is going. Instead, let's plan a future which is cleaner for future generations, but also treats the current generation with dignity and respect.
Donate To New Matilda
New Matilda is a small, independent media outlet. We survive through reader contributions, and never losing a lawsuit. If you got something from this article, giving something back helps us to continue speaking truth to power. Every little bit counts.