The Abbott government has taken a rather selective view of scientific research.
There are some types of science that it really doesn't like. Notoriously, the government has no love for peer-reviewed climate science. It abolished the Climate Commission in its first weeks in office and has cut back on all manner of renewable energy and climate programs within the federal government.
Last year's horror budget also took the axe to the CSIRO and the Australian Research Council, two of Australia's most important research agencies, in cuts that were criticised by Chief Scientist Ian Chubb.
But when it comes to medical research, the government has long claimed it is a supporter.
Despite the savage austerity in the 2014 budget, Treasurer Joe Hockey announced last year that the government would set up a brand new medical research fund, the Medical Research Future Fund.
"From 1 January 2015, the Government will establish a Medical Research Future Fund," last year's budget papers trumpeted. "The Fund will grow to $20 billion – the largest of its kind in the world."
The MRFF, we were told, would primarily fund medical research through the National Health and Medical Research Council, the federal government's key medical research agency, and long considered to be a well-run and highly efficient funder of biomedical research.
As the budget papers stated, "From 2015-16, the net earnings from the Fund will serve as a permanent revenue stream, primarily to the National Health and Medical Research Council (NHMRC)."
Spruiking last year's budget, Hockey even talked up potential life-saving discoveries from the new fund, despite the fact it typically takes more than a decade for laboratory studies to progress to new treatments and drugs.
"It may be an Australian who discovers better treatments and even cures for dementia, Alzheimer's, heart disease or cancer," Hockey said.
"If we start investing now, this new and historic commitment in medical research may well save your life, or that of your parents, or your child," he continued.
13 months later, the government's cure for cancer is still working its way through the parliament. Not only is there no new funding for medical research, the government can't even get the MRFF up and running.
Worse, the medical research fund looks likely to cut doctors and scientists out of the funding process, making the new fund a multi-billion slush fund for the Health Minister of the day.
The MRFF's first big problem was that it was tied to the government's hated $7 co-payment for visiting the GP.
The government didn't bother to explain why patients and GPs should cross-subsidise medical research, and as 2014 wore on it became increasingly clear that it couldn't. As a result, the MRFF got bogged down in the growing controversy over the co-payment.
Eventually, the $7 co-payment proved so toxic that the government abandoned it, after a hapless performance by former Health Minister Peter Dutton made it an ongoing headache for Tony Abbott and the Coalition. So badly did Dutton handle health policy, even his backflips on the GP co-payment ended up enraging doctors groups.
By the time Dutton was replaced by Sussan Ley, relations with the Australian Medical Association had almost completely broken down.
And yet, the government keeps making the same mistakes in health, over and over again. Far from mollifying the doctors' lobby, Ley has continued to antagonise the AMA, most recently by refusing to give it budget papers during the May budget lock-up.There were also more cuts to health funding in this year's budget, a point hardly lost on the health community.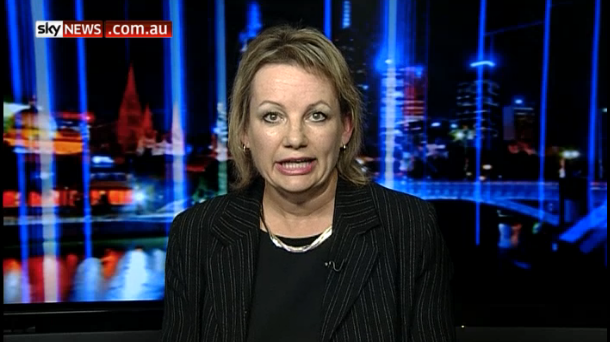 Now, six months later than it said it would, the government is finally moving to establish its new medical research fund.
Unfortunately, it appears to have botched the legislation. The bill to establish the fund has angered scientists and medical researchers, who point out that it appears to leave out any mention of arms-length funding or appropriate peer review.
Money in the medical research fund will not, in fact, flow to the NHMRC. Nor is there any mention in the new bill of peer-review of research grants by appropriately qualified scientists. Instead, grants from the fund will be decided by the Finance or Health Minister of the day.
As Labor's Catherine King pointed out, the bill does not commit funds to the NHMRC. "The Bill, as it now stands, contains no such commitment [to funding the NHMRC], and no mechanism for oversight of distributions from the fund by an independent, arms-length, peer reviewed expert committee," King said last week.
Medical scientists are deeply worried. The Australian Society for Medical Research's President, Phoebe Phillips, told New Matilda today "we're very concerned as a sector about this, and we certainly put forward many questions."
"There is a lack of information about what type of research would be funded and how it would be administered," Phillips said.
"For over 75 years we've had a great system with the NHRMC, they've got access to the peer reviewers and the administrative teams to allocate resources, so we can't understand why the government would want to recreate its own advisory panel."
The ASMR has not been able to meet with Health Minister Sussan Ley, a situation Phillips calls "disappointing." She points out that funding for medical research has stagnated in real terms since 2011, and that success rates for scientists applying to the NHRMC have declined from 24 per cent of applicants in that year to less than 15 per cent in 2014. They are predicted to be less than 10% in 2015.
Senate Estimates last week was notable for senior Health bureaucrats ducking and weaving under sustained questioning from Labor and minor party senators, trying to work out the status of the MRFF.
The Health department public servants could give no definition of what medical research the new fund would fund. Nor could tell they tell the Senate committee who would decide the funding.
This led to a remarkable exchange between Labor's Jan McLucas and Health Department Deputy Secretary Mark Cormack, in which Cormack admitted that he would have to "just check and get back to you in terms of a specific codified definition either in legislation or in other policy guidelines."
And that's where the Abbott government's shiny new medical research fund stands: six months late, with no definition of medical research, no consultation with medical researchers, and no advisory board to decide where the money goes.
It sure sounds like a slush fund for political purposes.
The Abbott government has form when it comes to slush funds. Attorney-General George Brandis has also run into trouble recently, after he raided the federal government's arms-length arts funding agency, the Australia Council, to set up his own slush fund in the arts.
This is the first in a New Matilda series of articles on the Abbott government's health policies. On Thursday: how the Abbott government is botching primary care.
Donate To New Matilda
New Matilda is a small, independent media outlet. We survive through reader contributions, and never losing a lawsuit. If you got something from this article, giving something back helps us to continue speaking truth to power. Every little bit counts.