The private company tasked with providing medical care to asylum seekers and refugees has been accused of 'brushing off' concerns about an 11-year-old refugee incorrectly told he did not need surgery, potentially leaving him with a permanent impairment.
After suffering a fracture to his arm, the boy had been seen at the Republic of Nauru Hospital and advised surgery would not be needed.
But when the boy's x-rays were sent to refugee advocates in Australia, who forwarded them to doctors, it became obvious the initial medical response had been woefully inadequate.
Dr Barri Phatarfod, co-founder of Doctors For Refugees, showed the x-ray to 11 specialists, all of whom agreed surgery was necessary.
When Dr Phatarfod raised the issue with International Health and Medical Services (IHMS), the company contracted to provide health services to refugees on the island and asylum seekers in its detention centre, the response was underwhelming.
"IHMS dismissed us and told us to take it up with Nauru hospital," Dr Phatarfod told New Matilda.
In an email sent to Dr Phatarfod, IHMS Director of Corporate Affairs Sybil Wishart advised her to contact the Republic of Nauru Hospital with concerns, despite the fact IHMS runs a clinic for refugees who have been released from detention and are living in the community.
"IHMS provides a primary care service for Refugees in Nauru. Accident and emergency cases, such as this one, are managed by the Republic of Nauru Hospital," the email said.
Dr Phatarfod described the response as a 'brushing off', and said she was not satisfied by the referral to the Nauruan hospital.
"They were the ones who said his arm was fine when it wasn't," she said.
Since the boy's injury was made public, the Nauruan Government has contacted the Australian Government to ask for assistance in providing a specialist team to deal with the situation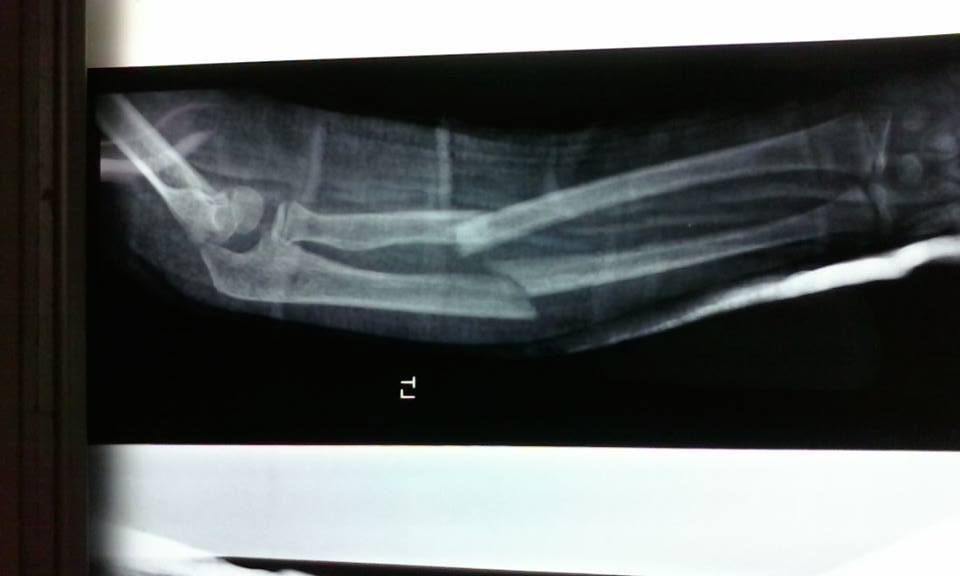 Earlier in the year, Minister for Immigration Peter Dutton defended health care provided to asylum seekers and refugees on Nauru, comparing it favourably to that provided in Australia.
Dr Phatarfod said IHMS should have asked the Department of Immigration to medically evacuate the boy to a location where he could receive the operation.
When contacted by phone for comment, IHMS's Sybil Wishart told New Matilda "we have to direct all questions to the Department of Immigration and Border Protection".
But asked what actions she took after being contacted by Dr Phatarfod, Wishart echoed a phrase used liberally by Transfield Services at a recent Senate Inquiry.
"I'll take that question on notice," she said.
IHMS has a $438 million contract with the Department of Immigration to provide onshore immigration detention health services over a five-year period.
Professor David Isaacs is a Paediatrician at Westmead Hospital who inspected health services on Nauru in December last year, on behalf of IHMS.
"When I got there I was so horrified I felt I had to speak out," he told New Matilda.
While unsure of the quality of care being provided in the Republic of Nauru Hospital, Isaacs described it as "grotty".
"It's not the sort of place you'd be very unhappy to take your child," he said.
New Matilda understands the 11-year-old boy remains on Nauru, along with around 400 others who have been moved out of detention.
"The case highlights the Department hasn't really thought too much about what to do with the people in the community [on Nauru]," Dr Phatarfod said.
"While they're tossing back and forward saying 'it's Nauru's responsibly', they're saying 'we don't really have the facilities to do anything'."
In a follow up email to New Matilda, Wishart said: "As discussed with Dr Barri Phatarfod, IHMS is contracted to provide a GP level of service to refugees on Nauru, with the Government of Nauru responsible for the provision of all secondary medical services.
For all enquiries as to this young man's medical care you are advised to contact the Department of Immigration and Border Protection and/or the Government of Nauru directly."
Donate To New Matilda
New Matilda is a small, independent media outlet. We survive through reader contributions, and never losing a lawsuit. If you got something from this article, giving something back helps us to continue speaking truth to power. Every little bit counts.