In yet another dent to our international reputation, the Abbott Government has avoided directly answering questions posed to it by other countries as part of a United Nations grilling about our efforts to tackle climate change.
The questions, submitted at the end of March, were widely seen as disparaging of Australia's efforts to reduce carbon emissions. The Greens' climate spokesperson has dismissed Australia's answers as an "embarrassing attempt to cover up its shameful inaction on climate change".
Other nations participating in the United Nations Framework Convention on Climate Change (UNFCCC) were particularly interested in whether Australia will adopt a market-wide price signal to drive down carbon emissions.
Asked by the United States to "clarify current expectations regarding the use of market mechanisms for achieving its 2020 target" the Australian government replied that it is "focusing on domestic action to meet its emissions reductions target with a 'Direct Action Plan".
That Direct Action Plan pays polluters out of a $2.5 billion 'Emissions Reductions Fund' to reduce their carbon emissions, rather than acting as an economy-wide price signal which would effectively put a cap on carbon emissions.
Ironically Labor's 'carbon tax', which was consigned to the policy dust bin by the Abbott government in July last year, would have already transitioned to a fully fledged emissions trading scheme linked to international markets.
Despite the unusually high volume of questions from other nations, the government defended its current target of a five per cent reduction on 2000 level emissions by 2020, which it reiterated it is "unconditionally" committed to meeting.
Requests for an explanation of how Direct Action will do that went unanswered.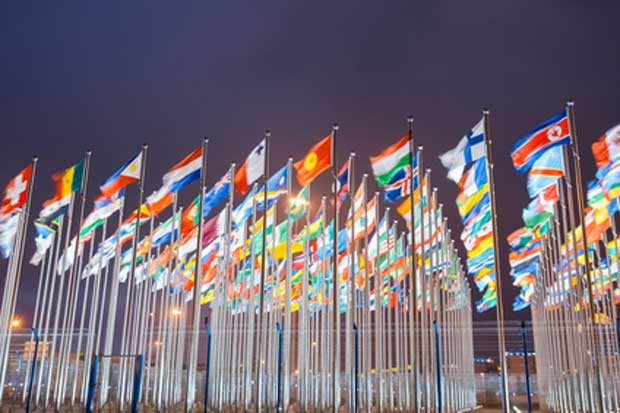 "The operation of the fund is being finalised, including the detailed design of the safeguard mechanism, so it is premature at this stage to prepare long term projections inclusive of its impact," Australia said.
The Federal Environment Minister has consistently assured the public that the five per cent target will be met, despite experts concluding it's not possible under Direct Action.
In its UNFCCC responses Australia suggests that the results from initial rounds of 'reverse auctions', the centrepiece of Direct Action which involves the government paying polluters that offer the lowest price to abate or sequester their carbon emissions, "will provide information to inform projections of abatement".
Much of the emissions abatement from the first reverse auction, however, was effectively transferred from existing programs and the safeguard mechanism will not be finalised or take affect until July 2016.
In its current form, the safeguard mechanism does little to stop big polluters such as coal fired power stations from increasing their emissions exponentially, meaning heightened emissions in some sectors could effectively cancel out any carbon abatement purchased.
The independent Senator Nick Xenophon voted for Direct Action on the basis that the safeguard mechanism would operate to prevent that from happening, and he argues that the policy has effectively been "neutered" by the current safeguard mechanism.
Meanwhile the Greens' have issued a savage response to Australia's answers which suggests they agree.
"The response to one of China's questions about what impact the Emissions Reduction Fund will have gives no confidence that even the pitiful five per cent target will be met," climate spokesperson Larissa Waters said.
"It also neglects to mention the Emissions Reduction Fund has so far only met one tenth of its five per cent target, despite spending 25 per cent of its budget.
"Time and again, Australia was asked how Direct Action would prevent a blowout in our emissions, and the government couldn't answer."
The government will unveil its post 2020 target in June ahead of the major climate conference planned for Paris in December this year.
Donate To New Matilda
New Matilda is a small, independent media outlet. We survive through reader contributions, and never losing a lawsuit. If you got something from this article, giving something back helps us to continue speaking truth to power. Every little bit counts.