State government anger at the Abbott Government's stalled Renewable Energy Target is likely to grow with a new report this week revealing nearly eight million people are now employed in the sector globally.
The report, released by the International Renewable Energy Agency on Tuesday, found that more than one million jobs were created in the last year alone, bringing the total figure world-wide to 7.7 million.
But back in Australia, the fledgling renewable energy sector is in turmoil.
When the federal RET was established in 2009, the Rudd government prevented states from implementing their own schemes, which would have forced electricity retailers to buy renewable energy from the states.
The trade off was that states would be able to compete within an open national market to each generate as much of the 41,000 Gigawatt hour (GWh) target as they could.
Negotiations between Labor and the Abbott government, though, appear to have finally settled on a reduced target of 33,000GWh, after more than a year of uncertainty.
That uncertainty – and the reduction – has left state governments angry. The revised RET requires electricity providers to buy less renewable energy, meaning that attracting investment into the renewable energy sector will be more difficult.
The Victorian government actually scrapped a state-based RET when the federal scheme was established, and it's given the 33,000GWh target a particularly icy reception.
"The scaling back of the RET will reduce the number of major renewable energy projects built in Victoria, costing us jobs and growth," a spokesperson for the Andrews government said.
"The clean energy industry in Victoria supports over 4,000 jobs, and many companies that currently supply the automotive industry are looking at renewable energy projects as a lifeline for their business."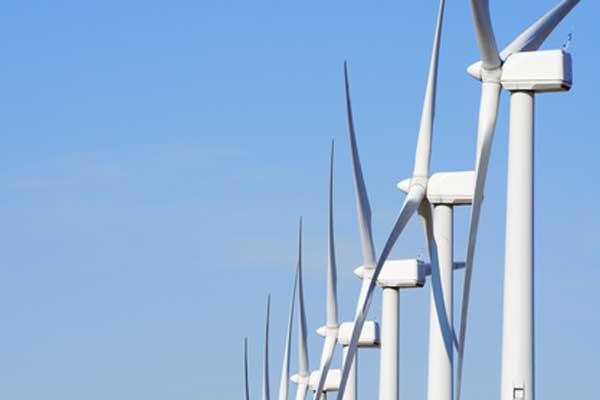 Investment in renewables tanked by 90 per cent last year as the Abbott government moved to slash the target, and in the two years to April 2015, the Australian Bureau of statistics revealed that 2,500 jobs had been lost.
The beleaguered Australian industry is a pariah in the global market, which the United Nations said grew by 17 per cent in 2014, attracting near-record investment of $270 billion.
That investment correlated to approximately 1.5 million new jobs, an overall increase of around 18 per cent, according to IRENA's report.
"This increase is being driven in part by declining renewable energy technology costs, which creates more jobs in installation, operations and maintenance," said Adnan Amin, Director-General at IRENA.
"We expect this upward trend to continue as the business case for renewable energy continues to strengthen."
As the major parties at the federal level agree to cut the RET back to 33,000 GWh, states governments' ability to share in that "upward trend" has become tenuous.
At a recent meeting attended by the top UN diplomat on climate change and a number of Labor state ministers, Victoria, South Australia, Queensland and the ACT discussed what could be done to increase the uptake of renewables.
"We will examine all impediments to states and territories acting, including Commonwealth legislation which might prevent a State and Territory Renewable Energy Target," a spokesperson for the South Australian government, which hosted the meeting, told New Matilda.
One way to boost renewables uptake is through a 'reverse auction' scheme like the one the ACT has developed, which it announced earlier this year would supply 33 per cent of Canberra's electricity by 2017, through the wind component of the program alone.
The Queensland government has also proposed a 'reverse auction', which involves companies bidding to provide the most renewable energy for the lowest price to government.
The high targets states have set themselves, though, may be difficult and expensive to achieve through reverse auctions: South Australia, for example, aims to achieve 50 per cent renewables by 2025, while Queensland is gunning for the same target by 2030.
With the reduced Renewable Energy Target expected to amount to roughly 23 per cent of total electricity generation by 2020, it is increasingly likely that states' ambitious targets will be difficult to meet through the federal scheme alone.
The federal Labor party has indicated it will seek to install a higher target for the post-2020 period after the current scheme expires, an ambition on which advocacy groups like Solar Citizens have seized.
"There is now no clear vision for the future of jobs in solar and renewable energy beyond 2020," National Director Claire O'Rourke said when responding to the IRENA report.
"There is a real risk that without clear policy Australia will fall behind countries like China, India, Germany, Indonesia, Bangladesh and Colombia who have some of the highest employment rates in renewable energy."
Donate To New Matilda
New Matilda is a small, independent media outlet. We survive through reader contributions, and never losing a lawsuit. If you got something from this article, giving something back helps us to continue speaking truth to power. Every little bit counts.