Thousands more public sector workers will take protected industrial action today as 'rolling actions' continue to highlight the federal Employment Minister's failure to pin down new enterprise agreements with any of the nation's 160,000 public servants.
Customers of Centrelink, Medicare and Child Support will be among those affected today as workers hold a series of one-hour work stoppages and internal work bans.
The enterprise agreements that govern public sector workers lapsed on June 30 last year but according to the Community and Public Sector Union, the government's Bargaining Policy effectively prevents departments from offering fair pay and conditions.
The strikes started 'rolling' last Tuesday as the federal government prepared to hand down its second budget, with workers at the Tax Office downing pens for an hour.
"Public sector workers don't take industrial action lightly," CPSU National Secretary Nadine Flood said, but more than half of the public service are now taking, or preparing to take, protected industrial action.
"They have been pushed to this point by a belligerent government that has cut 17,300 jobs and is now intent on attacking the living standards, pay and conditions of 160,000 public servants," Flood said.
The Abbott government has slashed the jobs as part of its 'Smaller Government Reform Agenda', which has seen 286 government bodies axed so far, with at least 35 more agencies on the chopping block.
Departments are also facing an ongoing regime of 'Functional and Efficiency Reviews' that will see further cuts to funding, with $450 million expected to be saved from the Health, Education and Immigration departments.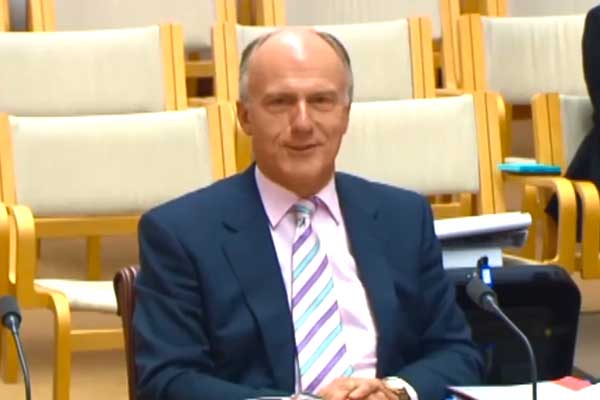 The government said that savings of $1.4 billion so far are being delivered through "improving efficiency, effectiveness and eliminating waste and duplication" but Labor and the Greens have criticised the government's agenda as unfair and "ideological".
"Under the Abbott Government's [Bargaining] Policy every government department and agency has been left with nowhere to turn but to cut costs through cutting real wages and working conditions," Shadow Employment Minister Brendan O'Connor said.
The policy sets out the broad terms acceptable to the government. According to Flood those parameters prevent negotiators from individual departments from bringing fair pay and condition offers to the bargaining table.
"You cut the public service and you end up cutting services for the public, it's as simple as that," Flood said.
"The deals this Government are offering across the public service are so draconian no-one could accept them," Flood said.
"Workers are being asked to cop a massive cut to rights and conditions, in return for low annual pay offers of between zero per cent and one per cent a year that leave real wages going backwards.
"No major private sector employer in Australia is making such nasty offers."
Today's actions include internal work bans which will see workers refusing to enter internal codes when processing work, taking synchronised (rather than staged) lunch breaks and reading statements to customers explaining their grievances.
By the end of next week, it is expected that 1.5 million flyers will have been distributed by public servants.
The struggle over new enterprise agreements has played out over nearly a year, and despite the deadlock, the CPSU said Abetz is refusing to meet unionists to find a way forward.
"You can learn a lot about a government by the way it treats its own staff," Flood said.
"This one has launched a vicious attack on its employees.
"Now, a year later, the Government is refusing to sit down and talk about a more sensible way forward."
Further work stoppages are expected from a number of other agencies, including the Bureau of Meteorology, Agriculture, Defence, Veterans Affairs and Abetz' own department, Employment.
The Australian Bureau of Statistics, plus Customs and Immigration are also preparing to take industrial action to protest the government's "low-ball pay offers".
Minister Abetz has been contacted for comment.
Donate To New Matilda
New Matilda is a small, independent media outlet. We survive through reader contributions, and never losing a lawsuit. If you got something from this article, giving something back helps us to continue speaking truth to power. Every little bit counts.