Public servants' plans to stage "rolling" industrial action from today, when the Federal government hands down its second budget, have been given new impetus by announcements that the sector will face even deeper cuts.
Already more than half of the public service is taking, or considering taking, industrial action as the government has struggled to negotiate new enterprise agreements with the nation's 160,000 public servants.
The Coalition's 'Smaller Government Reform Agenda' has so far seen 286 government bodies axed and yesterday Finance Minister Mathias Cormann announced another 35 will follow.
Since the Coalition took office, a statement from Cormann's office said, 17,300 workers have "left the public service" and it is likely further job losses will follow the 2015-16 Mid-Year Economic and Fiscal Outlook.
While the Coalition claims this is mostly a result of "natural attrition or voluntary redundancies" key stakeholders argue the Abbott government is degrading workers and damaging the public service's ability to deliver frontline services.
"The government has already cut 11,000 public sector jobs in the past year," said Nadine Flood, National Secretary of the Community Public Sector Union. "That's a massive hit, and the third straight year of cuts."
Yesterday, Cormann revealed the government will squeeze $450 million from the departments of health, education, and immigration, amongst others, following a series of 'Functional and Efficiency Reviews'.
The Opposition has expressed concern, arguing the government's cuts are not about productivity or efficiency, but an "extreme ideology" which has undermined public servants' pay and conditions.
"Under the Abbott Government's policy," Shadow Employment Minister Brendan O'Connor said, "every government department and agency has been left with nowhere to turn but to cut costs through cutting real wages and working conditions."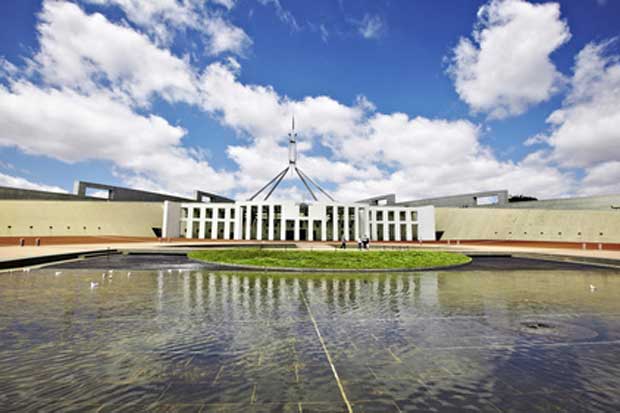 None of the nation's 117 public sector agencies, many of which have been in the process of renegotiating workers' enterprise agreements for nearly a year, has managed to come to an agreement over pay and conditions.
The union has accused the Abbott government of taking an "aggressive" attitude to bargaining, which it views as part of the "vicious attack" on the public sector.
"Public servants have seen their jobs cut and are now facing a bargaining position so draconian that no major private sector employer in Australia is offering worse," Flood said.
"That's why they are taking action in numbers not seen in a generation."
The industrial actions will begin today, starting with employees from the tax department, who will stop work for an hour. Over coming days and weeks, disruptions are likely to extend to other departments, including Human Services, Environment, Agriculture, and the Bureau of Meteorology.
There is scant detail about what forms the industrial action will take, but Flood has previously said they will "encompass work bans and stoppages of up to 24 hours, which could affect airports, ports, marine operations, mail centres and visa processing".
It's political gold, and nicely timed, for the Labor party, and Shadow Employment Minister Brendan O'Connor has seized on public servants' unrest.
"The Abbott Government has reduced collective bargaining to an adversarial zero sum game epitomised by confrontation, cost-cutting and extreme ideology," O'Connor said.
"There is nothing in the Abbott government's public sector bargaining policy that even remotely approaches the sophistication needed to genuinely boost the productive capacity of the public service.
"You cut the public service and you end up cutting services for the public," Flood said, "it's as simple as that".
The government, however, claims its 'Smaller Government Reform Agenda' has already delivered savings of $1.4 billion while "improving efficiency, effectiveness and eliminating waste and duplication".
"These efforts are delivering greater value to taxpayers through better services delivered faster and at a lower cost," a statement from Cormann's office said.
He also revealed yesterday that staffing levels have dropped below what they were when Labor took office in 2007.
Agriculture, Environment, Foreign Affairs and Trade, Taxation and the Australian Bureau of Statistics are amongst the departments that will face further 'Functional and Efficiency' reviews in the coming months and years.
Donate To New Matilda
New Matilda is a small, independent media outlet. We survive through reader contributions, and never losing a lawsuit. If you got something from this article, giving something back helps us to continue speaking truth to power. Every little bit counts.