The United Nations is bent on world domination and climate change is the "hook" in this global conspiracy, the chair of Tony Abbott's Business Advisory Council wrote in The Australian today.
The UN "is not about facts or logic," Maurice Newman declared without a hint of irony. "It is opposed to capitalism and freedom and has made environmental catastrophism a household topic to achieve its objective."
It's an objective shared by NASA, the ABC, the Intergovernmental Panel on Climate Change, Fairfax media, Professor Tim Flannery, and just about every Chinese communist in the world: "A new world order under the control of the UN."
In a winning attempt to prevent the planet from being swindled of "billions of dollars a year on futile climate change policies" based on "such little evidence", Newman set the record straight.
"It's a well-kept secret, but 95 per cent of the climate models we are told prove the link between human CO2 emissions and catastrophic global warming have been found, after nearly two decades of temperature stasis, to be in error."
The chief combatant in the world's war against Newman (and other conservatives), of course, is the executive secretary of the United Nation's Framework on Climate Change, Christiana Figueres.
"Figueres is on record saying democracy is a poor political system for fighting global warming," Newman observed. "Communist China, she says, is the best model."
The former chairman of the Australian Securities Exchange sees red: "Make no mistake, climate change is a must-win battlefield for authoritarians."
In March, Tony Abbott – who appointed Newman as one of his first acts as Prime Minister – struck his own blow for democracy when he declared on behalf of the nation that "Australians are sick of being lectured by the UN".
But as the United Nations' Paris climate talks draw near, Newman worries that "Australia will be pressed to sign even more futile job-destroying climate change treaties".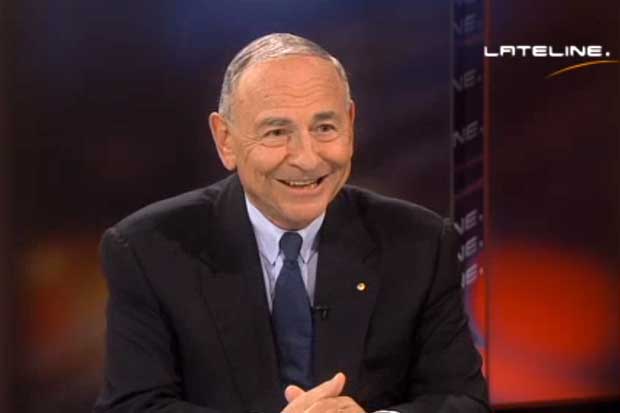 "Resisting will be politically difficult," he said, "but resist we should".
Withstanding the freedom hating, anti-democracy "eco-catastrophists" is made all the more difficult, the business tsar said, because they have a "hugely powerful ally in the Whitehouse".
And doesn't Tony Abbott know it.
Earlier this year the Prime Minister moved to resist US-led efforts to cut international subsidies for coal-fired power plants in Asia, with Australian officials instructed to make the case for coal as a means of alleviating poverty.
"UN support will be assured through promised wealth redistribution from the West," Newman warned today, "even though its anti-growth policy proscriptions will needlessly prolong poverty, hunger, sickness and illiteracy for the world's poorest."
"Enough is enough."
It certainly is for the Climate Council. They've come out this morning suggesting that the head of the PM's Business Advisory Council "appears to have gone totally rogue".
"Conducting a war on science is a sign of a country headed off the rails," Councillor Professor Will Steffen said.
"While major financial institutions like the World Bank, HSBC and the IMF are taking a sober look at the science and warning of the business risks," CEO Amanda Mckenzie said, "Australian business's top representative to the government is in another orbit."
The Climate Council was defunded by the Abbott government almost as quickly as Newman was appointed, and the climate change denier has a long history of propagandising in The Australian, so a sacking seems unlikely.
In his latest instalment, Newman warned this might be what ends up happening.
"They will keep mobilising public opinion using fear and appeals to morality," he predicts.
*Update*
Yesterday, the United Nations stepped up its campaign for global dominion, announcing that for the first time the wordldwide average concentration of carbon dioxide in the atmosphere has exceeded 400 parts per million, the highest in millions of years.

Donate To New Matilda
New Matilda is a small, independent media outlet. We survive through reader contributions, and never losing a lawsuit. If you got something from this article, giving something back helps us to continue speaking truth to power. Every little bit counts.