The Community and Public Sector Union has thrown down another gauntlet in its battle against the government's "vicious attack" on workers' pay and conditions, which has so far pushed more than half of the public service towards industrial action.
After months of fruitless negotiations the CPSU has lodged an application with the Fair Work Commission for a ballot of immigration and customs workers, in a move that would pave the way for future industrial action.
The escalation comes as the government struggles to negotiate any new enterprise agreements with the nation's 160,000 strong public service, which it has pared back dramatically since taking office.
"Customs and immigration staff stand to lose a lot more than they gain under the government's aggressive approach to bargaining," said Nadine Flood, the union's National Secretary.
"They stand to take a cut in real wages; workplace rights, allowances and flexible working arrangements are all on the chopping block."
Customs and immigration workers' respective enterprise agreement lapsed in June last year, but despite more than 40 meetings with the CPSU the government is yet to make an offer on future pay and conditions.
Indeed, after 23 meetings with immigration, and 10 with customs, the government advised the CPSU that the departments would be merged, and on March 19 negotiations over a new, consolidated enterprise agreement began.
This second round of negotiations is now in its third week, and a further seven meetings have taken place. In a statement issued to New Matilda, a spokesperson for the department was keen to point out that talks have not yet stalled.
"Even today staff and union bargaining representatives are still presenting their respective claims for a new agreement and this will continue for the remainder of the week," the spokesperson said.
"We have scheduled an intensive program of meetings and have made a commitment to work constructively and expeditiously through the negotiations to have a new draft enterprise agreement developed for employees to consider as soon as possible."
While negotiations have not stalled, they have certainly dragged on, and there is growing concern at the government's apparent inability to pin down any agreements with the public service.
As of today 15 agencies are taking, or considering taking industrial action and despite negotiations having run for close to a year, the government is yet to sign off on an enterprise agreement with any of the 117 public sector agencies.
Rather, it is asking workers to do more for less after it slashed 11,000 public sector jobs last year.
Employees in Agriculture, Tax, Defence, Human Services, Veterans' Affairs, Environment, Employment, Geoscience Australia, CSIRO, the Australian Institute of Criminology, ABS and the Bureau of Meteorology are all taking or planning industrial action, the CPSU said.
"The proposed actions will encompass work bans and stoppages of up to 24 hours, which could affect airports, ports, marine operations, mail centres and visa processing," Flood said.
In a statement to New Matilda, Labor also had a lash, criticising the Coalition's "contempt for the public service and inflexible approach to bargaining".
"Labor believes in a productive and affordable public service, but Tony Abbott's obsession with axing jobs and cutting wages and conditions does not lead to a more effective workforce," a spokesperson for Shadow Employment Minister Brendan O'Connor said.
"Under the Abbott Government's policy, every government department and agency has been left with nowhere to turn but to cut costs through cutting real wages and working conditions."
The government has signalled its intention to make further cuts, out to around 16,500 jobs by July 2017, in a move reminiscent of the razor gang which cut 30,00 public sector jobs during the early Howard years.
"Recently, minister Abetz boasted his government was well on track to meeting that target early," Flood said last month.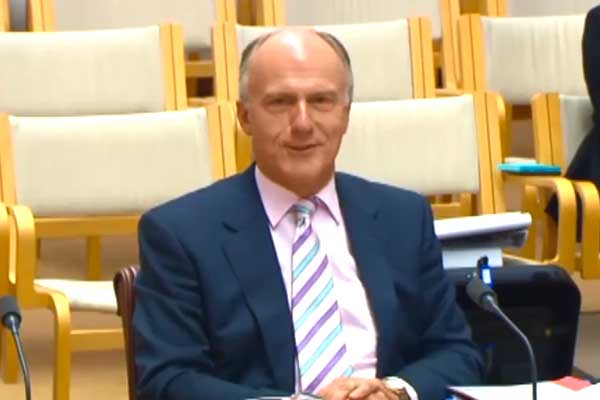 The Employment Minister has refused to meet with the CPSU to discuss their concerns but has, somewhat ironically, faced trouble within his own department when 95 per cent of employees voted down an agreement recently.
"Tens of thousands of staff across the public service are now exercising their rights to take industrial action," Flood said.
"Unsurprisingly, they see this combination of cuts, loss of jobs, increased workloads and attacks on their rights, conditions and real wages as simply a bridge too far."
Donate To New Matilda
New Matilda is a small, independent media outlet. We survive through reader contributions, and never losing a lawsuit. If you got something from this article, giving something back helps us to continue speaking truth to power. Every little bit counts.