He may be the most erudite conservative politician in the Australia. He may be only a handful of votes away from leading his party and the nation. He may even rock a leather jacket better than any other MP this cow-skin loving country has ever seen. But there is one thing Malcolm Turnbull is not.
As Peter Lewis and Jackie Woods recently noted over at The Drum, Turnbull is not – and has never been – particularly popular with the Australian people.
A look at his numbers over time reminds us that as Leader of the Opposition his lowest approval rating actually outdid Tony Abbott. They're numbers that Abbott's backers must have been busily reminding their colleagues of over recent months.
When you look at Turnbull's career trajectory, it's not difficult to explain why he struggles to connect with middle Australia.
Turnbull represents one of the wealthiest electorates in the country and was formerly the head of Goldman Sachs, who you might remember from such misadventures in capitalism and inequality as 'the Global Financial Crisis'.
These are the houses he lives in. He's the richest man in parliament.
Even as Abbott stares over the leadership precipice, Malcolm finds himself stuck in the middle: too socially progressive for the Coalition party room, too rich and aloof for just about anybody else.
So how can he craft a public persona that has broader appeal than the cartoonish millionaire he otherwise seems to be, the man forever doomed to be drawn wearing a top hat?
Going after people like Scott McIntyre is one way.
Difficult to think of more offensive or inappropriate comments than those by @mcintinhos. Despicable remarks which deserve to be condemned.

— Malcolm Turnbull (@TurnbullMalcolm) April 25, 2015
There isn't too much that needs to be said about what's going on here.
It's obvious that McIntyre's comments will offend a large segment of Australians – which is not to say they are either untrue or unjustified.
Denouncing them is an easy way for Turnbull to insert himself into the story on the side of nationalism and popular national myth, i.e. the side that will have the loudest voice, and draw the greatest support.
McIntyre is in part a casualty of Turnbull's entry into the culture and history wars. Though Abbott has done a poor job of reheating those debates of the Howard era, there's always political capital in an Anzac scrimmage like this. In some ways it's remarkable it took until Saturday evening for it to break out in full.
That's not to say Turnbull wasn't genuinely upset by the tweets, he may well have been.
Even so, when his role in the government is taken into consideration the would-be prime minister's actions start to look less like a spontaneous outburst of Aussie pride, and more like the bullying of a less powerful man for private ends.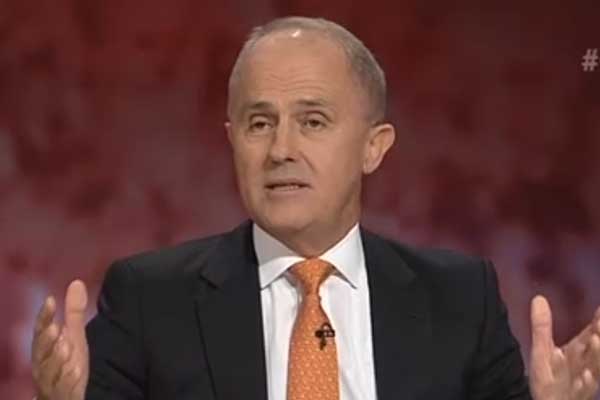 In throwing his weight behind the issue, Turnbull probably guaranteed (and at least expedited) the sacking of McIntyre. In response to questions from Crikey the Member for Wentworth yesterday said he had not requested the journo be let go, but admitted drawing the attention of SBS's managing director SBS Michael Ebeid to the tweets.
SBS's relationship with the government has been under the spotlight recently, with questions raised about donations made by its chairman Nihal Gupta to the Liberal Party, as well as his ties to former NSW Premier Barry O'Farrell.
According to reports in The Australian, Gupta unsuccessfully moved to have Ebeid replaced earlier this year.
The tangle of internal board politics and external political influence comes at a sensitive time for the network, with jobs being slashed, cuts being handed down by the Coalition government, and a new plan to ease regulation and increase advertising revenue.
In short, it's not a good time for Ebeid to unnecessarily piss-off the Minister for Communications, who just so happens to be Malcolm Turnbull.
Knowing this, Turnbull should have let the McIntyre business go, even if he was troubled by it.
He shouldn't have brought his substantial influence to bear on a single sports reporter for a couple of tweets about an area of history that has precisely nothing to do with his work at SBS. He shouldn't have put actions in motion that would ensure another journalist loses their job (there's quite enough of that happening as it is, and not just at the ABC and SBS).
The only person who really gains from Malcolm's comments is Malcolm.
Although we can all take solace in the fact that while he might be a millionaire with more houses than your extended family, at least he loves the diggers.
Donate To New Matilda
New Matilda is a small, independent media outlet. We survive through reader contributions, and never losing a lawsuit. If you got something from this article, giving something back helps us to continue speaking truth to power. Every little bit counts.