New Zealand – let's face it, they don't often get to celebrate. Clearly, that was never more true than last weekend, when Australia thrashed them in the cricket.
But as Kiwi cricket fans head home to their flocks, they have something far more consequential to celebrate.
In 2014, 80 per cent of the island nation's electricity generation came from renewables. Or, to put it another way, only 20 per cent of their electricity was generated by dirty fossil fuels.
In Australia, 95 per cent of our energy consumption comes from fossil fuel sources, with 60 per cent from coal.
So, even though the Kiwis aren't the best cricketers in the world (we are) they're doing more than their bit to ensure we actually have a world for future generations to inherit.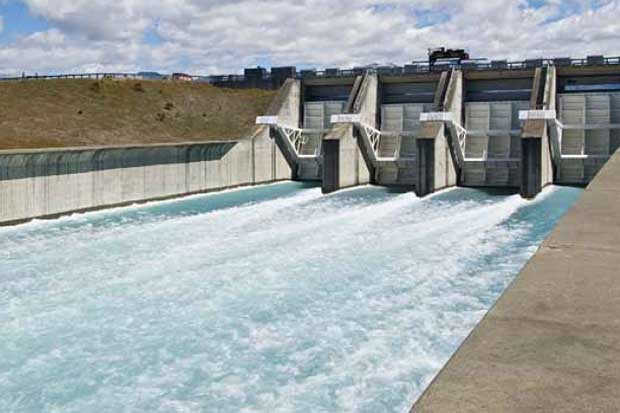 The latest edition of the New Zealand Energy Quarterly – the government's data and analysis on energy supply, demand, prices and associated greenhouse gas emissions – shows that hydropower, geothermal and wind dominate the country's energy mix.
New Zealand's Energy and Resources Minister, Simon Bridges, said last year's 80 per cent figure was an increase of nearly five per cent on 2013, when the share of renewable electricity generation over the year was 75.1 percent.
"The overall trend of the last few years is exceptionally positive and shows that the Government is making strong progress towards our ambitious goal of having 90 percent of New Zealand's electricity generated by renewables by 2025," Bridges told parliament last week.
Hydropower energy – where water is used to spin turbines – is the biggest driver behind New Zealand's impressively clean energy generation, making up 70 per cent of the electricity generated by renewables in the quarter to December 2014.
Geothermal is the other big player, making up around 20 per cent of the renewables mix.
Geothermal generation – which involves using heat from the earth's core to generate steam and spin turbines – has more than doubled over the past decade in the volcanic nation. For the first time in 40 years, geothermal electricity generation contributed more electricity than natural gas during 2014.
However, wind is the fastest growing source of renewable energy in New Zealand. Its share of the renewable pie grew by more than 25 per cent in the year to December 2014.
New Zealand has always predominately used renewables, and the government has been pushing hydropower stations for more than a century.
In the 2014 calendar year, total coal production was down by 13.9 per cent on 2013 levels, and coal exports for the 2014 calendar also dropped 16.9 per cent from where they were in 2013.
"These figures are a reminder of the renewable advantage New Zealand enjoys as a result of our abundant energy resources," Bridges said.
He said the improvements in the renewables sector, especially in geothermal, are "a clear sign that when a Government enables a market with direction and certainty, it results in real investor confidence".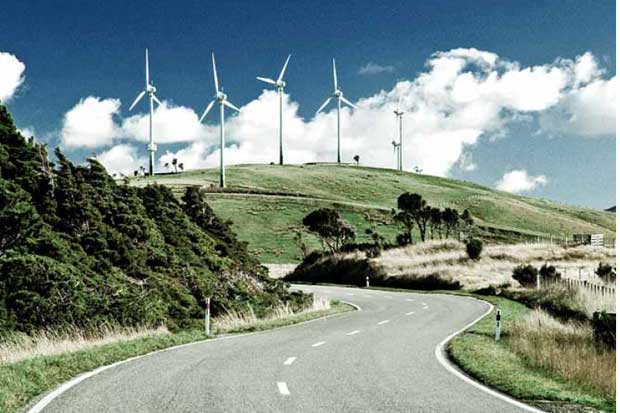 Meanwhile, across the ditch, the Abbott government's moves to slash the Renewable Energy Target forced an 88 per cent drop in investment in the renewables sector in 2014.
Since February last year, when the Australian government famously appointed self-professed climate sceptic Dick Warburton to review the target, the sector has struggled badly.
Today was seen as a key deadline for a compromised, albeit reduced, renewable energy target, but the federal Environment Minister Greg Hunt has announced a deal will again be delayed.
Ironically, on the day Bridge announced New Zealand had managed to source 80 per cent of its electricity from renewables, Fairfax media broke a story which "shows the [Abbott] government is using an international forum to frustrate efforts by the US, the United Kingdom and France to wind back export subsidies for new but environmentally harmful coal stations in third world countries".
It also came a few days after it emerged the downward trend in Australia's carbon emissions from energy production had slowed since the abolition of the carbon trading scheme.
New Zealand, like Australia, will soon announce the emissions reduction target it will take to the UN Paris climate talks late this year.
"While New Zealand is not one of the major economies, our ideas and contributions to the negotiations are highly valued," the nation's Climate Change Minister, Tim Groser, said last year.
The conservative government of New Zealand, led by John Key, has also introduced an emissions trading scheme, which they say is going very nicely.
Donate To New Matilda
New Matilda is a small, independent media outlet. We survive through reader contributions, and never losing a lawsuit. If you got something from this article, giving something back helps us to continue speaking truth to power. Every little bit counts.