Last week, students across the country came together to fight the Abbott government's agenda for higher education.
The National Day of Action, which came off the back of the two-time defeat of Education Minister Christopher Pyne's university deregulation bill, shows that the community has rejected the government's plan.
Minister Pyne's assault on higher education has very few friends. It has been overwhelmingly rejected by Australians and by the Senate – twice.
The message is clear: It's time to abandon deregulation.
It was not just the Senate that defeated the Abbott government's deregulation bill. It was the university staff and their unions who advocated tirelessly to protect the institutions they dedicate their lives to.
It was students who have protested and engaged in acts of civil disobedience to fight for their right to an education.
It was the parents who spoke out as they saw the opportunities for their children come under threat.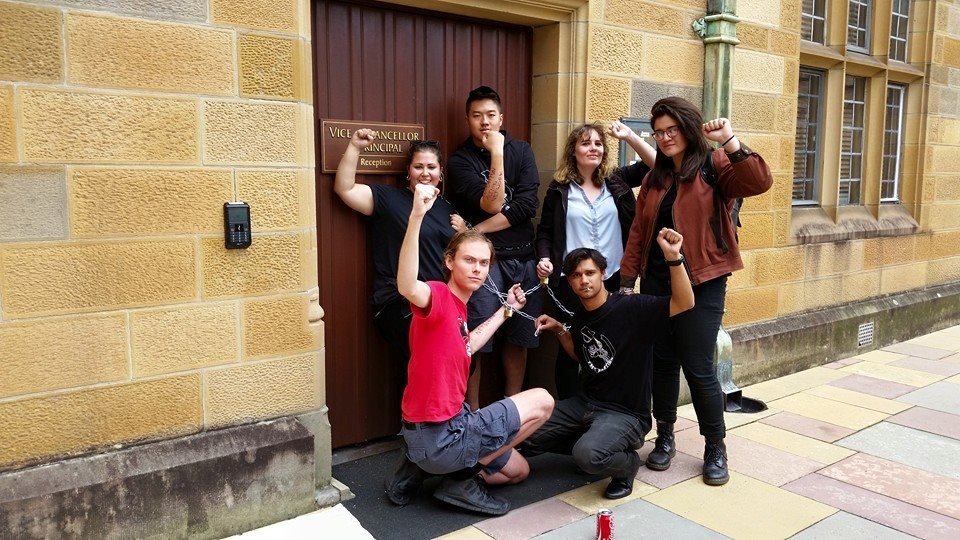 And it was Minister Pyne himself. His blackmailing tactics and desperate political manoeuvring have done as much to sell the people of Australia on deregulation as they have on convincing the Senate.
Clearly, Australians see deregulation for what it is. It is a shirking of the government's responsibility to provide education to all Australians as it unfairly shifts the cost burden onto students and their families.
Deregulation is not an education policy. It's a budget measure. It's not about improving the quality or accessibility of higher education in this country. It's a way to cut billions of dollars from the budget. This policy reveals the perverse priorities of the Abbott government.
After years of neglect by successive governments, universities in Australia are underfunded. While the average OECD government invests 1.1 per cent of GDP in higher education, public funding in Australia is only 0.7 per cent. In 2011 this meant an annual shortfall of US $3,965 per student at our public universities compared with the OECD average.
In light of this, many Australians would be surprised to learn that total spending on higher education in Australia is exactly equal with the OECD average of 1.6 per cent of GDP. This is because more public money is going to private, for-profit education companies. Under the government's failed deregulation bill, nearly $500 million in public funding would have gone to these private companies.
Instead of subsidising fossil fuels and cutting taxes for mining corporations, the government should be investing in public education. Increasing public funding to the OECD average would cost the government just over $2.3 billion in the 2014-15 financial year. This is a worthwhile investment for our nation.
Instead, Minister Pyne is running his scare campaign that higher education is in crisis. He claims that the only hope is deregulation, and that he will have to reintroduce a similar bill in the winter session of parliament.
It is time for those committed to our public universities to speak up. Those of us who are committed to universities as independent centres of public scholarship must step up our work together and to identify reliable revenue streams not reliant on fee deregulation and private providers. The Greens have already put forward proposals to raise $79 billion in revenue.
A starting point in the aftermath of the defeat of deregulation is to consider how the demand-driven system is working. The Greens have been strong advocates of opening up our public universities to students from disadvantaged backgrounds.
It is time that our universities were held accountable to demonstrate that they can provide all their students with the quality of education they have a right to expect. The problem with the current system is that an unacceptable number of students will fail.
This happens because university funding is linked to student numbers. Too often, this means that university senior managers are scrabbling to boost numbers and paying little attention to ensuring that they have the resources and staffing levels required.
The Greens policy supports a phased in approach to free higher education. We are currently canvassing a range of measures that could be steps towards this goal.
Issues we have on the table include establishing a first undergraduate degree as a right of all, equality of fees in all courses, and a restructuring of the HECS system so it is again a "contribution" for a student's education rather than a "fee".
Months of uncertainty have been inflicted on the higher education sector by the desperate tactics of the Abbott government. Now, it's time to plan for a sustainable higher education sector that delivers for educators, researchers and students at our universities.
*Lee Rhiannon is the Greens higher education spokesperson
Donate To New Matilda
New Matilda is a small, independent media outlet. We survive through reader contributions, and never losing a lawsuit. If you got something from this article, giving something back helps us to continue speaking truth to power. Every little bit counts.