Deputy Greens leader Adam Bandt has written to Labor and the crossbenchers this week to revamp his party's campaign for an inquiry in to portable long service leave, which the Australian Council of Trade Unions wants but Labor has persistently voted against.
As the workforce becomes increasingly short-term, casual and contract based, the number of workers entitled to long service leave has dwindled, and the Greens are ramping up efforts to enlist Labor's support in reversing that trend by making entitlements 'portable' between jobs.
"Establishing such a scheme will help ensure Australians continue to receive their work entitlements in the changing work environment," Bandt's letter, sent on Tuesday to the Shadow Employment Minister Brendan O'Connor, reads.
The Greens' spokesperson on industrial relations also wrote to the crossbenchers yesterday, in a further attempt to generate support for the motion.
A draft copy of that motion, which has been obtained by New Matilda, would see the Senate Education Employment References Committee "consider the creation of a nationwide portable workplace entitlement scheme for long service leave and any other appropriate entitlements".
However, it appears unlikely to attract the support of the Australian Labor Party.
Shadow Minister for Employment, Brendan O'Connor, told New Matilda Labor is "in discussions with our affiliated unions and others about the best way to address the consequences of insecure work", but would not say whether the ALP will support the motion.
For its part, the Australian Council of Trade Unions (ACTU) is "supportive of any move that gives these important issue greater prominence", the Secretary of the peak union body, Dave Oliver, said.
"As a result of the changing nature of work and increased casualisation, many employees are not staying with the one employer long enough to access a long service leave entitlement," he said.
The portability of other entitlements, like annual leave and sick leave, also needs to be looked at, according to Oliver.
"All employees, regardless of status – casual, permanent, fixed term etc – should have a right to some form of paid leave to look after a sick child, have a holiday with the family or have greater work life balance," he said.
But statistics reveal that long service leave is becoming especially illusive, as fewer workers remain with one employer for the ten years usually required to be eligible.
Figures from the Melbourne Institute reveal that, in 2012, just 24.5 per cent of Australian workers had 10 years or more in the one job, while 45.9 per cent had at least 10 years in the workforce.
In the same year, 19.9 per cent of employees had been with their current employer for less than 12 months and 37.9 per cent were in employment other than permanent full-time.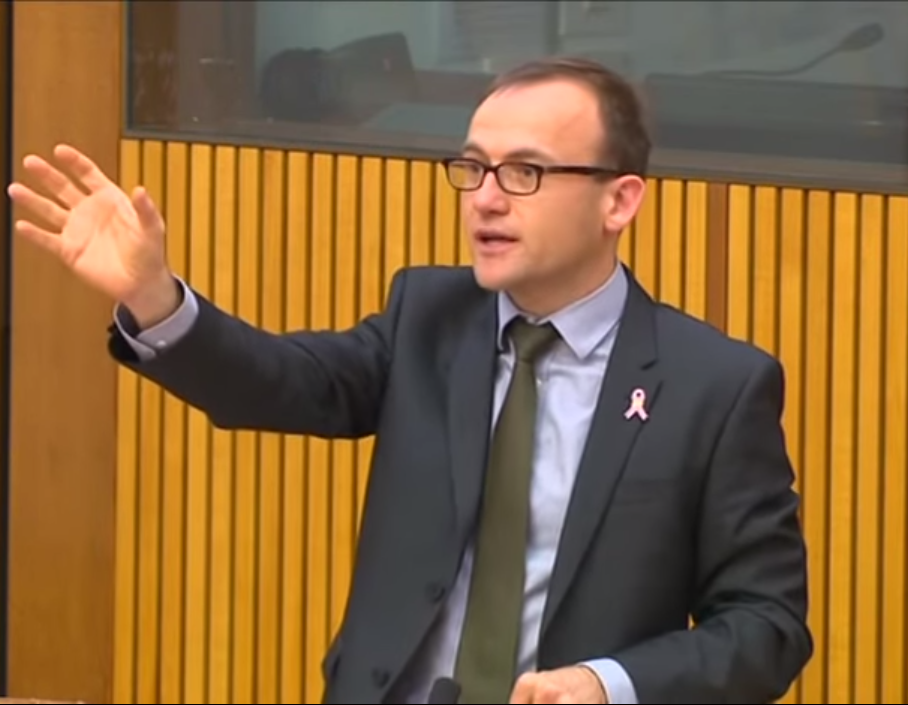 A sweeping Productivity Commission review, instructed by the Abbott Government to look at all aspects of the workplace relations framework, could provide some answers on how to maintain existing entitlements when it reports in November this year.
Trade unions, the Labor party and the Greens aren't holding their breath, though, and the review is largely seen as an attempt by the government to develop an economically 'dry' blueprint for future industrial relations reform.
Such a proscription is unlikely to consider portable long service leave, according to Ray Markey, a Professor of Employment Relations at Macquarie University and the Director of Macquarie's Centre for Workforce Futures.
Last year, Markey co-authored a review of portable long service leave's history which recommended a national scheme and explored a number of models for how it might work.
The general idea is that employers pay a levee of between 1.5 per cent and 2.5 per cent of wage costs – considerably less than the roughly 9 per cent paid out for superannuation – in to a centralised fund.
The money, which would accrue over time, could be invested to boost the revenue pool, and would be paid out once a worker reached ten years employment, irrespective of whether they've worked multiple jobs.
This pro-rata system would prevent the cost falling on a single employer which may not have employed the worker for the whole ten year period.
Some industries, such as construction, coal, cleaning and security, already have portable long service leave schemes, and Markey says they're relatively happy with them because they help keep skilled workers in the industry.
However a nation-wide scheme could be a long way off.
"In the last minority Parliament, the Greens sought the Labor government's support for legislation to tackle the growing short-termism of work, but got no joy," Bandt told New Matilda.
He says Labor have "never expressed a willingness to work with us on portable long service leave reform".
"We were just told the vote would be 'no'," he said.
The Shadow Employment Minister, Brendan O'Connor, argues that "to focus on only one response is too simplistic and will not achieve the best results for Australian workers".
"Addressing insecure work will require a multitude of policy responses," O'Connor said.
The Greens' draft motion, provided to Labor on Tuesday, includes reference to "any other appropriate entitlements" over and above portable long service leave, and Bandt has offered to work with Labor on its wording to secure an inquiry.
The implementation of any nation-wide scheme, though, would undoubtedly be a "messy" business, according to Markey, because the federal government would have to negotiate with states of different political complexions and employer groups are likely to "scream" over what would be seen as an extra cost.
"I guess I can see the Libs will not want to touch it, because employers will hate it," Markey said.
"Labor will be wary of it because of that, even though they'll be urged by the ACTU to support it.
"I understood that it was going to go in to Labor party policy because of the report we did but I haven't heard any details recently about that," he said.
"They wouldn't want to give the Libs something like that at the moment."
Donate To New Matilda
New Matilda is a small, independent media outlet. We survive through reader contributions, and never losing a lawsuit. If you got something from this article, giving something back helps us to continue speaking truth to power. Every little bit counts.