New South Wales voters will cast their ballots this Saturday in state elections.
So far, it's been a campaign that has struggled to excite. State politics is generally a low-key affair, albeit with occasional surprises like January's remarkable victory for Labor's almost unknown Annastacia Palaszczuk.
So it has proved for New South Wales. Polls suggest the Coalition government of Mike Baird will retain government. Most polls have the Coalition polling around 45 per cent on primary votes, with Labor on 34 and the Greens on 11. That washes out to a two-party preferred lead of around 53-47 to the Coalition: comfortable, but not secure. All the candidates will continue to campaign hard in the last 48 hours of the race.
New South Wales was long a Labor bailiwick. The state government remained in ALP hands for 16 years, from 1995-2011. When the ALP lost government, it was crushed. The huge landslide four years ago was the decision of an electorate that had grown weary of Labor's never-ending diet of scandal and premier-swapping. With new premier Barry O'Farrell proving popular and former Labor minister Eddie Obeid featuring regularly in ICAC corruption hearings, the Coalition looked set for a long stint in office.
But the Coalition's first term proved rockier than many expected. ICAC's corruption investigations unexpectedly swept up a string of Coalition MPs in its tentacles, before dramatically leading to the resignation of O'Farrell himself. With no fewer than 10 MPs under suspicion after various ICAC hearings, for a while the Coalition looked just a little wobbly.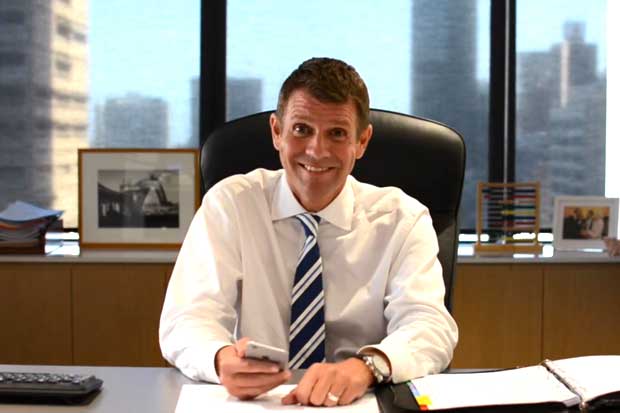 It hasn't turned out liked that, with the Coalition righting the ship and sailing confidently towards re-election. Much of the credit for the government's positive showing since the corruption scandal can be attributed to Baird, who took office from O'Farrell, dealt efficiently with the scandal, and then rapidly established himself as one of the most popular political leaders in the country.
Baird is yet another leader with politics in the blood: his father is Bruce Baird, a moderate Liberal with a long career in state and federal politics. Mike Baird was always interested in politics, it seems. But other opportunities tempted, and he took up a career in business, where he followed the typical career of the plutocrat banker, enjoying stints in London and Hong Kong before following his father into politics.
But Baird is not just another investment banker. The father of three is a devout Christian and a keen sportsman. He is disciplined and driven, and presents well on the hustings and in a television studio. A social conservative with some surprising twists – he favours medical marijuana trials, for instance – Baird appears to possess that rarest of political attributes, a sense of integrity.
Such positive perceptions rarely survive the slings and arrows of political fortune, but just now, with an approval rating in the 50s, voters clearly approve. As David Marr suggests in a recent profile, part of his appeal is "the notion that Baird is hardly a politician at all: a banker from the beaches, a quiet Christian, a man without a faction, Mr Nice Guy in Macquarie Street."
Personal attributes are always important in politics, but they may be more important than normal in this election, because – like the recent elections in Queensland Victoria – there has little policy debate during this campaign. Where it has appeared at all, policy discussion has been dominated by Baird's plan to privatise the state's electricity distribution network, with the proceeds going to much-needed infrastructure around the Premier State.
Voters generally don't like privatisation, and indeed Baird's plan is unpopular. New South Wales' electricity assets suffer from all the usual gold-plating that has driven up power prices across the country: as a result, they make potentially lucrative acquisitions for global energy corporations. Baird wants to use the proceeds to re-invest in public infrastructure such as roads, rail and bridges.
On any analysis, New South Wales doesn't need to sell electricity assets to invest in infrastructure. The state has a coveted AAA rating, a balanced budget and a tiny net debt. But Baird thinks he can get as much as $20 billion for the poles and wires, which will certainly provide the next government with a handy war chest to finance big road and rail projects.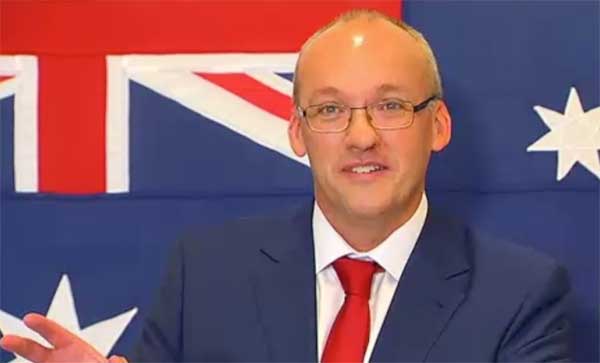 Under new opposition leader Luke Foley, Labor has understandably run hard against the electricity sell-off. Labor's union base has never supported privatisation, and voters don't like it either. But while the privatisation debate has seemingly been a positive for Labor, there is no sign that Foley and the ALP have gained much traction as an alternative government.
Labor has run a highly negative campaign, ramping up a rather silly scare campaign about the potential for foreign ownership of the electricity network. It has also campaigned on restricting coal seam gas exploration. But while Foley has worked up some useful policies – his 17-page education blueprint is a strong point – there is little sign that voters are taking much notice.
In recent campaigns, Labor has made much of its vaunted "ground game" – its street-level campaign machine, focused on door knocking and word of mouth, and backed by sophisticated databases imported from the Obama campaign in the United States. So enamoured has Labor become of its new campaign techniques, former leader Mark Latham has suggested the party cares more about tactics than it does about policy.
Saturday's election will prove a stern test of that tactical nous. The Coalition enjoys significant advantages over the ALP: incumbency, a popular leader and a fistful of spending promises. Labor has an untested leader, few substantive policy ideas, and must fight against the still-fresh memory of endemic corruption under the previous ALP government.
The wild card may prove to be federal issues. In November and again in January, federal issues undoubtedly played a part in the defeat of two first-term Coalition governments. But the federal government is not quite as unpopular as it was back then, and Tony Abbott has sensibly been kept well away from Baird's campaign.
Labor is not expecting to win on Saturday night – but then, it wasn't really expecting to win in Queensland either. If current polls hold true, Baird will be comfortably re-elected. But if Labor can make significant in-roads and even push close to winning back government, the focus will again turn to the unpopularity of Tony Abbott and the federal Coalition.
Donate To New Matilda
New Matilda is a small, independent media outlet. We survive through reader contributions, and never losing a lawsuit. If you got something from this article, giving something back helps us to continue speaking truth to power. Every little bit counts.