A second passenger involved in a refugee protest on a Qantas flight has been handed an indefinite flight ban by the airline, castigated for their "unacceptable" behaviour, and apparently offered no course of appeal.
Jasmine Pilbrow boarded QF 383 in early February with the aim of preventing the transfer of a Tamil asylum seeker who had recently been returned from the community to detention, and was due to be transferred from Melbourne to Darwin. Advocates feared from there he would be returned to Sri Lanka and face immediate persecution.
Friends of the man rushed to the gate and bought a ticket for the flight which Pilbrow then boarded, refusing to take her seat and delaying departure for approximately 50 minutes.
In a dramatic show of support, two fellow passengers who were not involved in the action, nor with any refugee support group, stood up with her, and eventually agreed to disembark from the flight.
This morning, Fairfax media reported that one of those passengers has now been issued an indefinite travel ban with Qantas, despite the fact they do not appear to have contributed to stalling the flight.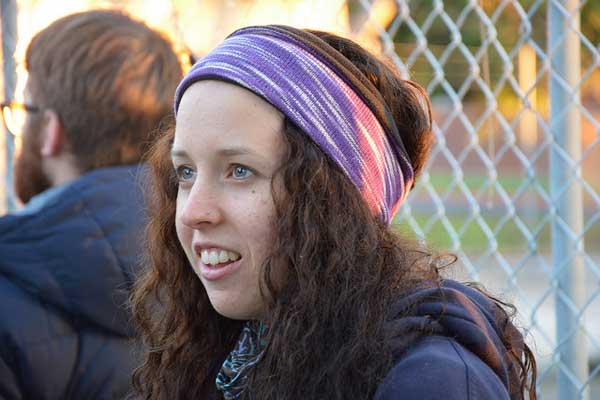 New Matilda has confirmed Pilbrow has also been issued with an indefinite ban, though she was not aware of it until she saw the Fairfax report and checked an alternative email address linked to her Qantas Frequent Flyer account.
"Based on the incident from QF838 on 02 February 2015, we have decided to issue this ban and will not be able to uplift you," the email from Qantas' head of security said. "Your actions are unacceptable and will not be tolerated by the Qantas Group".
Despite angering Qantas, and a number of passengers on the flight, the protest temporarily succeeded in preventing the transfer of Tamil man. Two days later, however, he was brought in for what was understood to be a medical check-up and boarded on another flight.
He remains in the Wickham Point detention centre in Darwin but has not been deported.
Pilbrow, who studies in Melbourne, said she was concerned about how the ban would impact her ability to visit her family in Alice Springs.
"Because I grew up in Alice and Qantas was the only airline, I was travelling very regularly, at least twice a year since the age of five," she told New Matilda.
She was highly critical of Qantas' treatment of the other passengers who stood up and spontaneously joined the protest.
"I think it's really bad. I understand why they've done it to me because it was my intention to delay the flight, and I was honest about that and apologised to the other passengers," she said.
"I think [the other people who stood up]should immediately be given back the right to fly with Qantas."
Qantas did not confirm the number of bans issued, and said an investigation into the matter was being undertaken by the Australian Federal Police.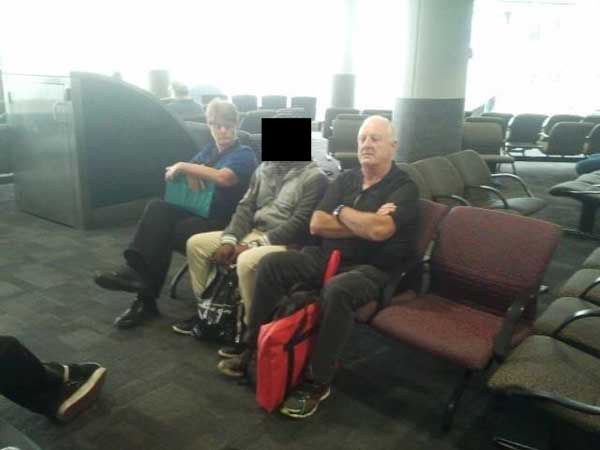 Sarah Algar, Qantas' senior adviser for corporate communications, PR and publicity, told New Matilda it was standard procedure to issue a flight ban to passengers while such an investigation was pending.
She said Qantas was not undertaking its own investigation into the issue.
An AFP spokesperson responded to questions by issuing the following statement: "Police are continuing with their enquiries. As this matter is ongoing it is not appropriate to comment further."
Pilbrow said she had not been contacted by the AFP.
Aran Mylvaganam, a spokesperson for the Tamil Refugee Council, said he believed Pilbrow's stand had helped ensure the short-term safety of the Tamil man at the heart of the drama.
"We believe that it created the attention that he needed. His case had been completely ignored, and he was going to be deported," he said.
The Department of Immigration told New Matilda at the time that the incident was a "routine transfer [that]involved a domestic movement and was not a deportation", but did not deny the intention to later deport the man from Darwin.
Donate To New Matilda
New Matilda is a small, independent media outlet. We survive through reader contributions, and never losing a lawsuit. If you got something from this article, giving something back helps us to continue speaking truth to power. Every little bit counts.