A storm is gathering around the 'Thunder', an ironically named poaching vessel that's been illegally draining Australia's Southern Ocean of the threatened Pategonian Toothfish.
Rather than the millions of dollars they were expecting for this haul of 'white gold', the criminals behind the operation are increasingly likely to be hauled before the courts.
Global ocean environmentalist organisation Sea Shepherd has been tailing the ship for 72 days now, since it was discovered in Australian waters off Mawson's base in Antartica last December.
Coincidentally, 72 is also the number of kilometres of illegal gillnets abandoned by the Thunder when it was first discovered.
Those nets have now been handed over to authorities in Mauritius, where officials are talking with Sea Shepherd as the conservation group continues to build the case against the Nigerian-flagged pirate ship.
"The thorough and professional approach of the Mauritian authorities proves that local and international law enforcement authorities are taking the crimes of the Thunder seriously," Sea Shepherd Captain Sid Chakravarty said.
That's more than can be said about Australian authorities.
Earlier this month, New Matilda revealed that the federal government has been diverting resources, which it had promised would be used to patrol the Southern Ocean, to turn back asylum seeker boats.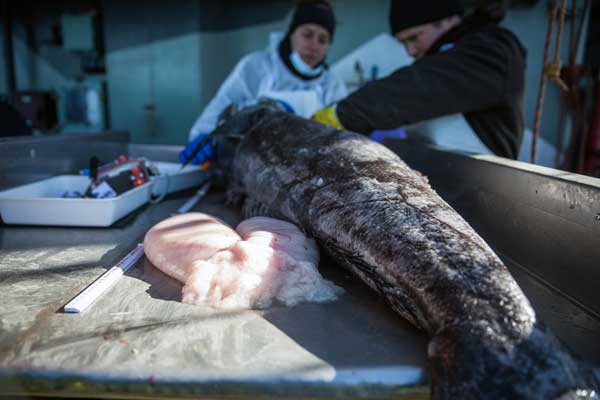 As Australia chases asylum seekers back to other shores, other nations are focusing on the multi-million dollar illegal fishing industry.
"We've also been talking to government officials from a number of countries and they're willing to assist with the arrest and potential confiscation of the vessel," a Sea Shepherd spokesperson said.
The discussions follow earlier efforts by New Zealand, which was forced to abandon its pursuit of two other poaching vessels – Kunlun and Yonding – in January due to low supplies.
Australia failed to take up the chase, but New Zealand did manage to secure a number of Interpol Purple Notices against those ships, and the Thunder, which have been plundering the world's fragile marine ecosystems.
As a result of this, and the evidence collected by both New Zealand authorities and Sea Shepherd, the Thunder is in serious trouble.
"They can't continue forever; eventually they're going to get so low on fuel that they have to go to port," Sea Shepherd's spokesperson said.
"Normally that's what they thrive on, being able to go in to these ports and unload their catch, make an absolute fortune, and slip out under the cover of darkness," he said.
This time, though, "it's not going to be able to slip into a port and bribe someone".
While the Thunder has been fined before, by Malaysian and Indonesian authorities, the fines of less than $100,000 each were a drop in the ocean compared to the profits that the Spanish crime syndicate behind the Thunder has been turning.
Immediately after those fines were issued it made for Australian waters, where Sea Shepherd discovered it with its banned gillnets brimming with 45,000 tonnes of fish.
But as the diplomatic pressure and damning evidence mounts, the ship's chances of escaping serious prosecution are dwindling.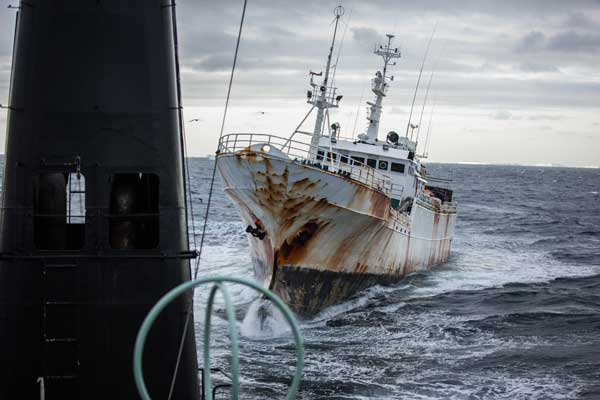 "Even in a friendly port Sea Shepherd is gonna come in with it and kick up a stink to make sure whatever authority is there acts, and if they don't act there'll be the spotlight turned on why," Sea Shepherd's spokesperson said.
The increasingly hostile actions of the Thunder, which include "a masked balaclava man coming out and throwing bits of steel" at Sea Shepherd's crew, suggest it's a reality that's starting to dawn on its captain.
Donate To New Matilda
New Matilda is a small, independent media outlet. We survive through reader contributions, and never losing a lawsuit. If you got something from this article, giving something back helps us to continue speaking truth to power. Every little bit counts.