The Abbott government's decision to increase the aged pension eligibility to 70 years by 2035 will hit Aboriginal Territorians harder than other Australians, even if governments succeed in closing the gap in life expectancy between black and white.
That's according to researchers at Charles Darwin University, who say the projected increase in black life expectancy would be counteracted by a rise in the aged pension eligibility age.
Following the Commission of Audit report, Treasurer Joe Hockey announced the controversial proposals in his May Budget last year, which would raise the pension age to 70 by 2035, despite the audit recommending a more graduated increase by 2053.
The previous Labor government began the changes to the eligibility age by increasing it from 65 to 67 by 2023.
But the effect Hockey's plan could have on the most vulnerable Australians – Aboriginal and Torres Strait Islanders, who on average do not reach that age – has been largely overlooked.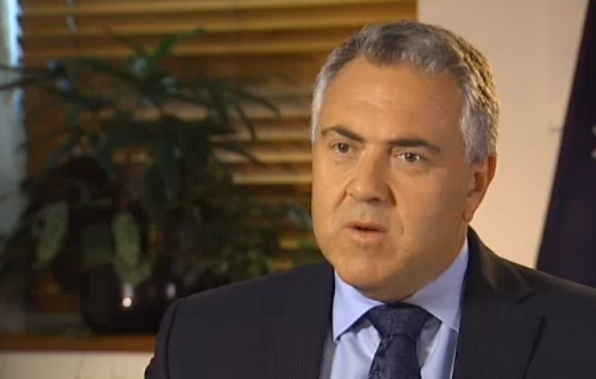 The situation is worse in the Northern Territory, where the latest Census figures put the life expectancy of an Indigenous male at birth at 62, and 65 for Indigenous females.
It's a life expectancy gap of 14.4 years when compared to the broader population.
Current projections show the life expectancy gap between black and white Territorians should decrease to 11-years by 2035.
But researcher Huw Brokensha and his colleague Dr Andrew Taylor, from the Northern Institute at Charles Darwin University, say this projection would be countered by the rise in aged pension eligibility.
Their study anticipates that Indigenous Territorians will only spend about one per cent of their lives in retirement, compared to 14 per cent of non-Indigenous males.
Based on Indigenous life expectancy figures at birth, Indigenous females spend five percent of their lives in retirement, while Indigenous males on average spend zero per cent based on the current qualifying age.
Without changing the eligibility age, and if life expectancy projections are reached, by 2033, Indigenous males would spend three per cent of their life in retirement, and Indigenous females would spend eight per cent.
By 2053, it would increase to 12 per cent for females and eight per cent for males.
But the modelling shows that if the eligibility age increases, Indigenous females would spend on average six per cent of their lives in retirement, and Indigenous males would only spend one per cent.
"It's not good for Indigenous Territorians at the moment. It's unclear how many people have access to the aged pension. It's broken down by state and territory but not by Indigenous status," Mr Brokensha told New Matilda.
"So we're not saying it's a good scenario at the moment, but the increase in the eligibility age will counter some of the expected benefits in the anticipated stronger life expectancy."
He says although the situation would still be harsh under the Commission of Audit's recommendations, which proposed a longer timeframe, it would at least be more gradual.
And the research also questions whether Aboriginal people are currently accessing aged pension in the Territory, given the low life expectancy, Mr Brokensha said.
There isn't any reliable data breaking down the number of Aboriginal Territorians who access the aged pension. There is no data showing whether they may be accessing disability support pensions instead, and what impact the rise in eligibility age will have on Aboriginal elders being forced onto other forms of welfare support instead.
This also rests on the success of governments to close the Indigenous life expectancy gap.
"Whether that comes to fruition, whether life expectancy is strengthened is something we'll have to wait and see," Mr Brokensha said.
"The Closing the Gap report last week showed that they were not meeting the target as expected."
Donate To New Matilda
New Matilda is a small, independent media outlet. We survive through reader contributions, and never losing a lawsuit. If you got something from this article, giving something back helps us to continue speaking truth to power. Every little bit counts.