The negative nellies claiming that Tony Abbott's decision to award a Knighthood to the Duke of Edinburgh (Royal Knight of the Most Noble Order of the Garter, Personal Aide-de-Camp to His Majesty The King, Member of Her Majesty's Most Honourable Privy Council, Extra Knight of the Most Ancient and Most Noble Order of the Thistle, Grand Master and First and Principal Knight Grand Cross of the Most Excellent Order of the British Empire, Privy Councillor of the Queen's Privy Council for Canada, Member of the Order of Merit, Extra Companion of the Queen's Service Order, Companion of the Order of Australia (Military Division), Royal Chief of the Order of Logohu, Additional Member of the Order of New Zealand, Extraordinary Companion of the Order of Canada, and Extraordinary Commander of the Order of Military Merit) Prince Philip is unAustralian, are wrong. Dead wrong.
Sucking up to the British Monarchy is about as Australian as you can possibly get. And so is giving out awards. With that in mind, New Matilda has come up with 15 other deserving humanoids (some of them, admittedly women) who should also be conferred a Knight of the Order of Australia.
15 People Just As Deserving As Prince Philip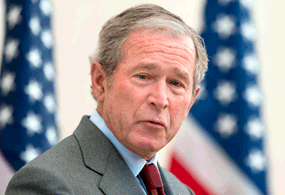 1. George W Bush
For services to politics and comedy
When the British arrived on this continent, they found nothing but Bush. The Iraqis have had a similar experience. And that's worth celebrating. So why not give a Knighthood to the biggest Bush of them all – George W. Bush. Tony and George share similar interests – they both like morning television, war and crayons – and they're both considered two of earth's most powerful village idiots. Giving George W a Knighthood is the original 'no-brainer' decision.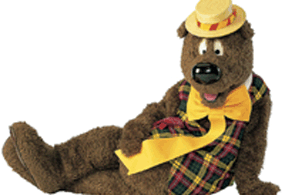 2. Humphrey B Bear
For services to children and nudity
Tony Abbott may be fond of going out in public without his pants, but Humphrey B Bear was doing it decades earlier, before it was even cool. This alone is worthy of recognition.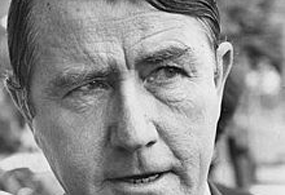 3. Neville Wran
For services to politics and fashion
For the pants thing as well. He may be dead, but Nifty Nev's trousers will never be forgotten, and a Knighthood will help ensure that. The bonus is he's a Labor man, which will make Tones look magnanimous. Which, let's face it, is a welcome change from what he looks like ever other day.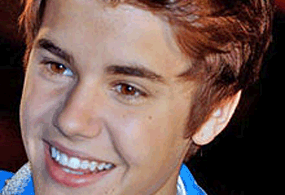 4. Justin Bieber
For services to being, like, super awesome and that
Paul Keating had the 'true believers'. Tony Abbott can have the 'true Beliebers'. It makes perfect sense if you think about it (and if it still doesn't, try humming it in your head for a little bit). It will also help fix Tony's reputation with the kiddies, who predominantly think he's a bit of a dick. They might not vote yet, but they will one day. A Bieber Knighthood is an investment in the future for a Prime Minister who will reign over our fair lands for at least another week.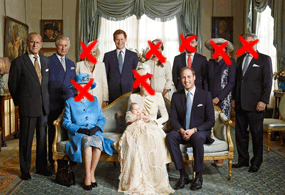 5, 6, 7, 8 & 9. Prince Charles, Prince Andrew, Prince Harry, Prince William and Prince George (basically all the Princes)
For services to reproduction
There's two reasons why all the Princes should get Knighthoods. Firstly, despite them not being Catholics, that hasn't led to the Windsors popping RU486 pills like candy. And that's worth acknowledging. The second reason is simply 'Like father, like son.' If white privilege means anything in this country anymore, then giving a Knighthood to Prince Philip, means you have to give one to his kids… and grandkids… and great grandkids as well.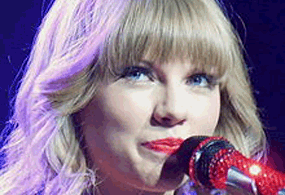 10. Taylor Swift
For services to music and upsetting hipsters
She got booted from JJJ's Hottest 100 – one of the great travesties of our time – and a Knighthood would go some way to restoring Australia's international reputation. Apart from anything else, Taylor Swift is white, rich and 'not bad looking' (like Tony Abbott's daughters). It's another no brainer.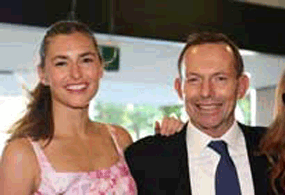 11. Frances Abbott
For services to education and media
Speaking of Abbott's daughters… if someone who won a scholarship that didn't even exist isn't worthy of a Knighthood, then we don't know who is. And if we can't give the daughter of a rich and powerful white man a bit of a helping hand, then what exactly are the Liberals here for?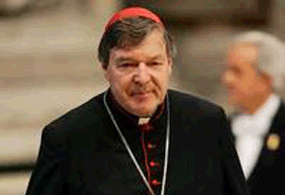 12. George Pell
For services to religion and royal commissions
Tony Abbott may never have met George Pell (we're almost certain about that), but that doesn't mean Pell's not worthy of a Knightly gong. The bonus is that Pell is now in charge of the Vatican's finances, and tickling the Cardinal where the sun don't shine all that much might help send some hard-earned Catholic cash our way…. To help balance the budget for the Royal Commission Pell's Church helped spark.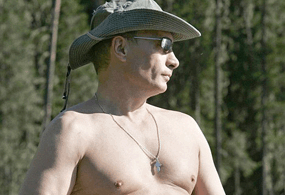 13. Vladimir Putin
For services to absolutely everything
Vladimir Putin ticks a lot of boxes. He hates gays. He hates women. Gay women and Pussy Riot are his worst nightmare. He also walks around without his kit on a lot of the time, and he's probably the only world leader considered more 'sex on legs' than a bare-chested Tony Abbott. When Putin is not wrestling bears, he's bringing warships to Australia to help grease the wheels of international diplomacy. We say 'Dah to Knighthood!'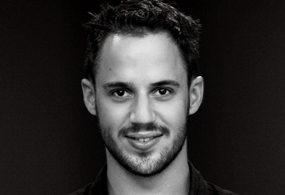 14. Julien Blanc
For services to women
As we all know, it's no longer a woman's right to withhold sex, but that's something Julien Blanc was promoting independently of Tony Abbott years ago. Can you imagine the joy on the faces of the women of Australia (as they do the ironing… and fantasize about blowjobs and getting choked) when they hear old mate is now Sir Julian. Make it happen, Tony.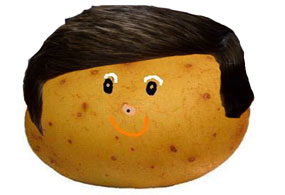 15. Kevin Andrews
For services to good old fashioned common sense
Kevin Andrews is the only member of the Liberal Party with the pluck and courage to defend his gormless leader in a time of crisis (Michaela Cash supported him as well, but she's a woman, so you know…). If loyalty is not worth something, then we're not even Australian anymore, oi oi oi! Andrews also understands the importance of giving a Knighthood to the husband of the Queen of England, so we say 'Hazah to Kevin'. Bow and receive your prize Goodly Sir Knight! (Reader's note: we couldn't find a picture of him, so we found a potato that looks quite a bit like him).
If you have people you'd like to see awarded a Knighthood, put them below in the comments (with an explanation why, otherwise they won't be seriously considered). And if you'd like to help New Matilda keep publishing, you can help fund us here!
Donate To New Matilda
New Matilda is a small, independent media outlet. We survive through reader contributions, and never losing a lawsuit. If you got something from this article, giving something back helps us to continue speaking truth to power. Every little bit counts.