Advocates and asylum seekers are warning conditions remain bleak in the Manus Island detention centre after documents leaked to the press suggested inadequate medical supplies and a significantly delayed evacuation led to the death of asylum seeker Hamid Kehazaei in September.
Medical reports, which appear to have been leaked to both the ABC and the Australian earlier in the week, revealed the August evacuation of Kehazaei was delayed by more than 24 hours, apparently because of a visa issue.
Dr Richard Kidd, a co-founder of Doctors for Refugees who has seen the leaked documents, told New Matilda they also suggest an inadequate supply of basic antibiotics contributed to Kehazaei's death.
"I am concerned – having looked a bit more at what happened to Hamid and those notes – about systemic and governance issues that need to be addressed," Dr Kidd said.
He said the records show a range of antibiotics used to treat Kehazaei but reveal no reference to either gentamicin or chloramphenicol, which he described as "cheap and available" and said were standard drugs for dealing with infections in Papua New Guinea's tropical climate.
Kidd said the doctor who wrote the leaked medical report could have lied about the treatment provided to Kehazaei but that the more likely scenario was the Manus facilities had simply not been stocked with the antibiotics.
"I think it's very likely [that with access to gentamicin or chloramphenicol]Hamid would have recovered very well," Kidd said.
Health services in the detention centre are contracted out to private medical provider International Health and Medical Services (IHMS).
Contacted for comment, a receptionist told New Matilda that IHMS's regional medical director Dr Mark Parrish was on leave. Calls to the company's media spokesperson have not yet been returned.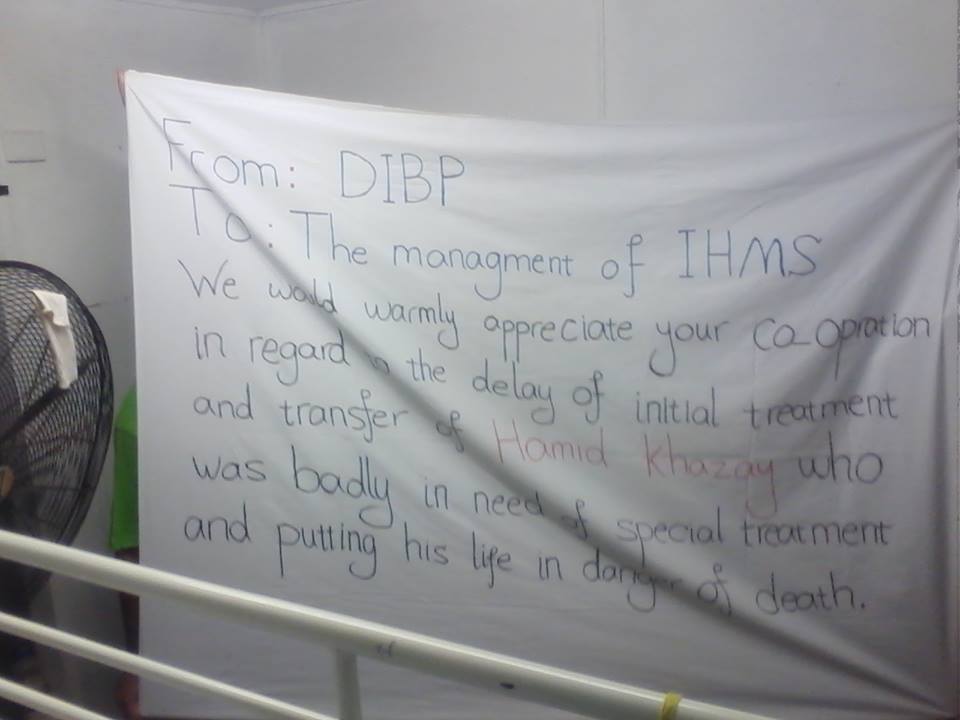 As the circumstances surrounding Kehazaei's death become clearer, the approximately 1,000 asylum seekers still detained on Manus Island continue to raise objections about the conditions of the camp, reiterating reports that overflowing ablution blocs force those interned to walk barefoot through sewerage.
Victoria Martin, a refugee advocate, has continued to receive regular messages of distress from the men on the Island since Kehazaei's death.
"It's awful. Everywhere is dirty. Shower curtains are very filthy. More than 20 per cent of us got skin diseases," one asylum seeker recently wrote to her.
"It's terrible. If you have any pain the only thing doctor says is to drink water. We call it Holy Water because it apparently heal you. If you write IHMS request it will take at least 6 days to get appointment."
Another asylums seeker wrote: "They always prescribe pain killers instead proper curing, and if we get injured or wounded they offer us drink more water."
Martin said the conditions in Manus had not improved since Kehazaei's death.
"I can't see that the conditions on Manus have changed at all, certainly not for the better," she said.
"I think that the focus has moved off Manus over the last few months, there's less scrutiny, there's less oversight and it's been some time since the centre has been inspected by any outside agency, it appears that guards and staff now feel they have carte blanche any way they like."
"We have growing complaints that anyone who's not passively complying to even the most absurd request from guards is taken out the notorious Chauka compound.
"The toilets haven't been fixed, they still overflow regularly, there's still a lack of basic supplies like shoes, and increasingly the medical care is either not provided at all.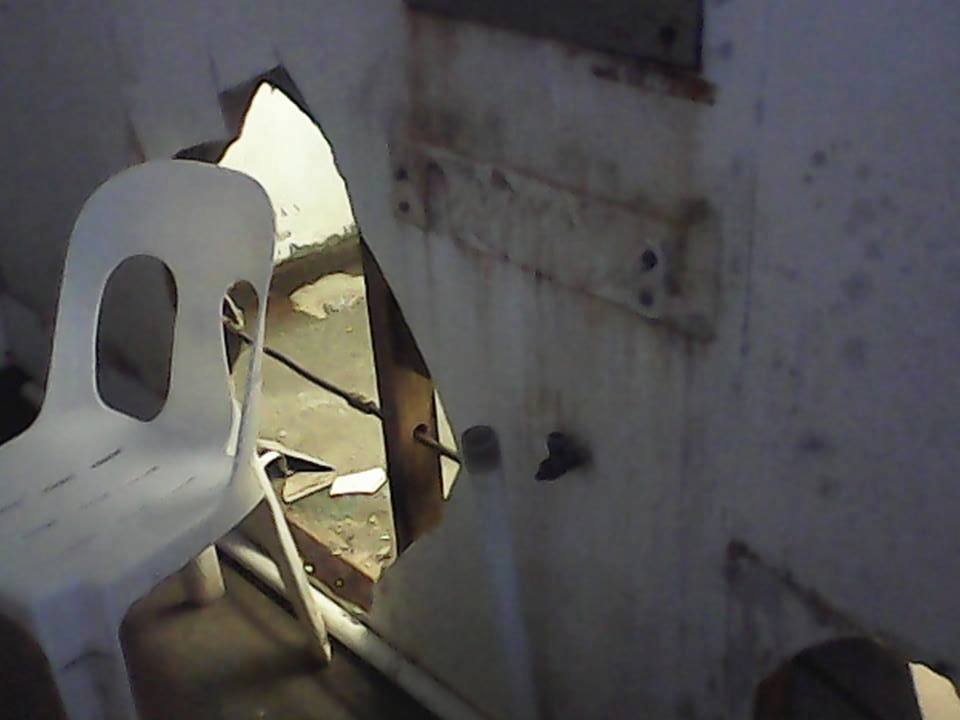 In late September Commonwealth Ombudsman staff visited Manus.
"The purpose of the first visit to Manus Island was for the Ombudsman team to familiarise themselves with the operating environment," a spokesperson told New Matilda.
"Our Immigration Detention Review – Inspection team makes regular visits to onshore facilities. It is our intention to visit the offshore processing centres at least once a year."
Fairfax reported in October that 87 men held in the centre were still waiting for specialist medical care.
Dr Kidd said the delay in Kehazaei's arrival indicated significant shortfalls in emergency planning on behalf of both IHMS and the Immigration Department.
As New Matilda reported in September, time is a vital factor in treating sepsis, the disease which appears to have killed Kehazaei after a localised infection spread to his organs.
"At the end of the day, these people are our concern, even though they've been stuck on a little island in the Pacific," Dr Kidd said.
Update: an IHMS spokesperson told New Matilda the company would not be providing comments in regards to the Kehazaei case.
Donate To New Matilda
New Matilda is a small, independent media outlet. We survive through reader contributions, and never losing a lawsuit. If you got something from this article, giving something back helps us to continue speaking truth to power. Every little bit counts.