Members of an Aboriginal nation in south-western Queensland have taken a case to protect their traditional lands to the United Nations, accusing the Newman government of failing to consult with them because of their outspoken opposition to coal seam gas exploration.
The Mithaka people today made a submission to the UN Special Rapporteur on the Rights of Indigenous Peoples Victoria Tauli-Corpuz, calling on her to probe what they say is a failure by the Queensland government to consult with them over oil and gas exploration, including plans for fracking wells over their traditional lands in Channel Country.
Exploration leases cover nearly a third of their traditional land, the majority of which are held by the mining company Santos. It was responsible for a major oil leak last year.
The Mithaka nation says the Channel Country has become even more vulnerable after the removal of the Wild Rivers laws. It says the policies that replaced these laws support oil and gas field development and doesn't protect vulnerable waterways.
The Mithaka are also concerned they have been kept in the dark over the Santos oil leak, with the Queensland government refusing to release 2000 pages of documents.
Mithaka spokesperson Scott Gorringe says the only time his people had met with any member of the Newman government was when he called up an ABC talkback program last year and spoke directly to Mr Newman.
"We've been trying to negotiate and communicate with the Queensland government and tried to get them to talk with us about the things we'd like to see on our country but they've totally disengaged with us," Mr Gorringe told New Matilda.
"One of the reasons I believe is because we're opposed to Coal Seam Gas and shale gas and any mining activity in and around the flood plains and the waterways. They've just disengaged with us. We've sent emails, sent letters.
"The United Nations is the first step of our last resort. We're hoping the United Nations can put enough pressure on the Queensland government to speak about this."
Ironically, the failure to gain free, prior and informed consent from traditional owners and Aboriginal groups was used by some Cape York groups as justification to oppose the Wild Rivers legislation.
Wild Rivers was passed by the Labor Bligh government in 2005, and aimed to protect some of the state's most pristine river systems by placing declarations over them which added a 1km buffer restricting certain types of development.
The laws were subject to a sustained protest campaign led by Cape York lawyer Noel Pearson, the Cape York Development Corporation, the Cape York Land Council and Balkanu.
Mr Pearson and other opponents argued Labor did not gain the free, prior and informed consent of traditional owners, and said the laws stifled Indigenous economic development.
But other traditional owners on the Cape, as well as in Channel Country, disagreed and said the laws were essential to protecting vulnerable waterways, and also allowed room for traditional and cultural activity.
There were three Wild Rivers declared in the Channel Country over the Cooper's Creek, Georgina and Diamantina river systems.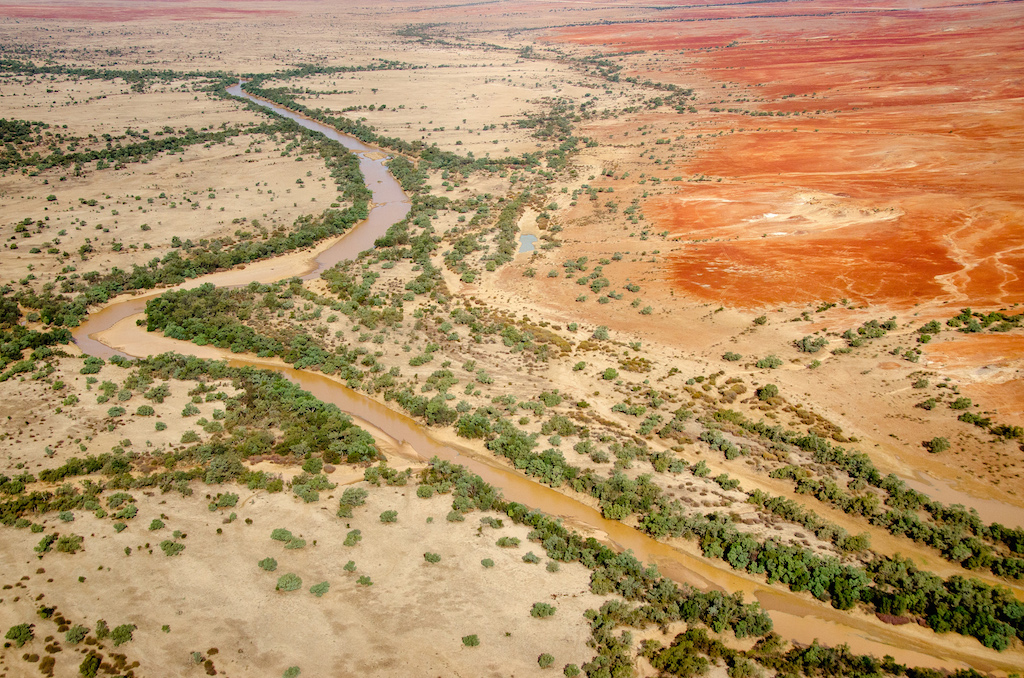 Since Wild Rivers was scrapped, the Newman government developed a new management framework over these waterways allowing oil and gas development, with Environment minister Andrew Cripps stating it would be subject to controls under the Environmental Protection Act.
"This will mean proposed petroleum and gas developments will be subject to stronger environmental conditioning than in any other part of Queensland," Minister Cripps told Queensland Country Life earlier this year.
"A special Channel Country Protection Area will be created which will protect a greater area of riverine channels and flood plains than the existing Wild Rivers legislation."
But the Mithaka, environmental groups, and Agforce, which was on the panel to advise the Newman government following the scrapping of Wild Rivers, have all voiced criticism about the strength of the "protections".
At the time, Greens Senator Larissa Waters said ""The Newman Government has today ripped up protection for wild rivers in the Channel Country, opening up previously off-limits areas of western Queensland to oil and coal seam gas mining".
Mr Gorringe says the replacement protections were weaker than under Wild Rivers.
This Cooper Creek river is particularly important, not only because of its extreme cultural significance to the Mithaka people, but also because it feeds into Lake Eyre, and into the Great Artesian Basin.
Mr Gorringe says his people had always supported the Wild Rivers laws and found the debate frustrating because it only focused on views of a select few Aboriginal people in Cape York.
"It was really frustrating. That was the strange thing about it. We couldn't get our points of views into any media because of the strong dominance of the mainstream media," Mr Gorringe told New Matilda.
"…They found one Aboriginal man who thought the same way they did and they went with him. That might work for Noel Pearson and his country up there, having Wild Rivers many not be good for them, it's not for me to say, but Wild Rivers was good for us. But we weren't afforded the same respect and opportunities to speak with government."
Martin Wagner, a managing attorney with US-based non-profit law firm Earthjustice says the Mithuka people have the right to be consulted on mining activity on their traditional country.
"The Mithaka People have rights under international law to be meaningfully consulted and involved in decisions about the exploitation of resources on their traditional lands, particularly when that exploitation threatens their culture," Martin Wagner said.
"These rights are fundamental to maintaining the culture, lives, health, and livelihoods of the Mithaka. The submission is asking the Special Rapporteur to investigate these violations of the Mithaka's rights."
A spokesperson for Minister Cripps told the Brisbane Times today that the Mithaka people's Native Title clime had not been determined and said there had been communication.
"The Queensland Government has notified the relevant Native Title applicant of proposed activities through their legal representative," the spokesman said.
But Mr Gorringe told New Matilda yesterday he believed this was not about Native Title, citing the case of the Quandamooka people on Stradbroke Island, who are fighting the Newman government's bid to expand sand mining operations.
"I think it's an ideology. The Quandamooka mob have their Native Title and they are still disengaging with them. It is ignorance and arrogance from this government, and an ideology that they think they know what's right for blackfellas.
Donate To New Matilda
New Matilda is a small, independent media outlet. We survive through reader contributions, and never losing a lawsuit. If you got something from this article, giving something back helps us to continue speaking truth to power. Every little bit counts.