It's a tough time for women in Australian politics.
Since the demise of our first female prime minister the trend has not been good; Tony Abbott is the Minister for Women, Julie Bishop is the only female member of cabinet, and Cory Bernardi is still a senator.
Yet just across the Timor Sea the fate of women in politics seems to be heading in the opposite direction.
Indonesian President Joko Widodo (popularly known as 'Jokowi') unveiled his first cabinet this week. It contains eight women including new Foreign Minister Retno Marsudi, the first ever Indonesian woman to hold the post.
The result means 23.5 per cent of Indonesian cabinet members are women.
It's nowhere near equal representation but compared to Australia, where the corresponding figure is 5.2 per cent, it looks almost radical.
In the Coalition government's broader ministry the stats are not much better, with women accounting for just 16.5 per cent of those included.
For all their complaints about the status of women in Islam, people like Bernardi and Abbott are doing a far better job of keeping women out of senior government positions than anyone in Indonesia, home to the world's largest Muslim population.
So why are things changing for the better there as they appear to be stagnating, or perhaps degrading, over here?
One reason is the electoral power of women at the ballot box and the continuing development of Indonesian democracy.
Dr Ross Tapsell, who lectures in Asian Studies at the Australian National University, told New Matilda women played a vital role in bringing president Jokowi to power.
"I think the role of women in politics was fairly important in getting Jokowi elected but also in being involved in his social movement through social media and through volunteer groups. It has really not been discussed enough," Tapsell said.
Jokowi comes to power as a reformer, having risen step by step through the party, eventually ridding a grassroots campaign to the presidency.
"There is an argument to say it was women who got him home," according to Tapsell.
While flexing muscle at election time, women have also benefited from structural assistance.
In 2003 Indonesia introduced a quota system stipulating that national parties run at least 30 per cent female candidates.
Professor Kathryn Robinson, whose research interests include Indonesia and gender, said the quota system had improved female representation at all levels of government.
"It has led to an increase in the number of women in parliament but more importantly the quota has been a kind of lightning rod – and encouraged a kind of political discourse – for women to organise around issues of political representation," Robinson said.
"Since you've also had direct elections for positions of government and the head of districts more women are getting those positions too."
While many Australians would be familiar with the repressive measures enforced in the semi-autonomous region of Aceh, Robinson said prominent Islamic political movements in Indonesia have developed influential women's wings and helped propel women to higher political office.
"Islam doesn't inherently hamper women from participating in public life in Indonesia, never has. You've always had active Islamic organisations in women's politics," she said.
"Approaching Islam in terms of those stereotypes, it's not going to get you very far in Indonesia. Indonesian Islam doesn't operate in that way."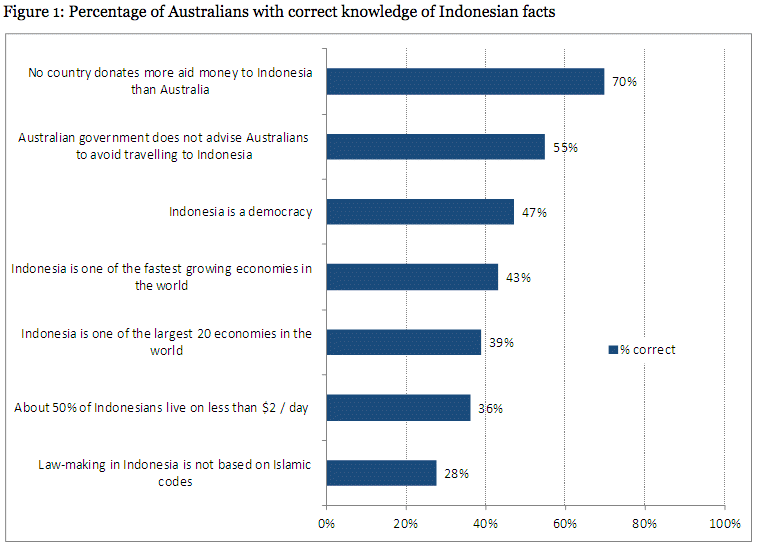 Tapsell, who specialises in Australia's perception of Indonesia, added that the country and its politics can't be viewed trough a vague lens of global Islam.
"Islam in Saudi Arabia is incredibly different from Islam in Indonesia," he notes.
In Australia, the ALP has significantly increased the number of female MPs it sends to Canberra after introducing its own quota system in 1994.
Shadow Minister for Women Claire Moore told New Matilda it was "wonderful" to see women now occupied nearly one quarter of Indonesia's cabinet and that it made Australia look unfavourable by comparison.
"The parliament and the cabinet should reflect the community, so women can see themselves and their concerns reflected in government and policy," Moore said.
"Governments must not generalise about women's hopes and their issues. The Australian cabinet of 2014 belongs to the last century."
Moore criticised the Coalition for failing to follow Labor and Indonesia in adopting a system of affirmative action.
"The Abbott Government has rightly copped a lot of criticism for the low number of women in the ministerial line-up. It's just embarrassing, more so given what's happening in Indonesia," she told New Matilda.
"Indonesian women are supported by regulations on affirmative action. The government there understands structural disadvantage that keeps women with merit from getting ahead. Women are too often blocked from positions of power."
At the launch of a "Women in Media" group in Canberra yesterday, Foreign Minister Julie Bishop said she hoped to make the path easier for the women who come after her.
Looking at the results in both the ALP and Indonesia, there is good reason to think a quota system for the Coalition would go some way towards achieving that goal.
Senator Michaelia Cash, Minister Assisting the Prime Minister for Women, was contacted for comment on Monday. At time of publication no response had been received.
Donate To New Matilda
New Matilda is a small, independent media outlet. We survive through reader contributions, and never losing a lawsuit. If you got something from this article, giving something back helps us to continue speaking truth to power. Every little bit counts.