An Australian Human Rights Commission inquiry has today heard startling evidence that the Department of Immigration and Border Protection tried to cover up evidence of the level of psychological harm being done to children held in immigration detention facilities.
Among consistent warnings from doctors that it was inappropriate and dangerous to hold children in indefinite detention, the inquiry heard evidence that the Department of Immigration had asked officials from medical services provider IHMS to remove figures from a report which recorded the high level of psychological disorders being suffered by children in detention.
The evidence was provided by Dr Peter Young, a former IHMS Director of Mental Health Services who has visited the detention facilities on both Nauru and Christmas Island multiple times.
When questioned about the Department's response by the Commission's counsel Naomi Sharpe, Dr Young said "the department has been fairly negative towards that report" and that they were "concerned about what the figures are showing."
Dr Young said various measures indicated approximately one third of those in detention were experiencing "significant mental health problems" and that this was having a severe impact on children
"It's quite clear that we have a large number of children with significant mental distress and disorder," he said.
In one rapid and dramatic exchange with Sharpe, Dr Young confirmed he was aware of cases where children had swallowed poisons and that it was common for children in detention to bang their heads against walls as a means of self-harm.
When Sharpe said the Commission had learned of one child who self-harmed on 16 separate occasions but remained in detention, Dr Young said he was not surprised.
Despite the desperation of the situation, Dr Young confirmed there had been no full-time child psychiatrist on Nauru or Christmas Island during the time of his employment, testimony supported by later witnesses.
Dr Young said it was troubling how often IHMS staff were overruled by the Department.
Martin Bowles, Department Secretary, denied knowledge of any effort to alter the IHMS report, as did the two other senior Department officials with him.
"I wasn't there so I'm not aware what the reaction [to the report]was," Bowles told the inquiry.
He said if what had allegedly occurred did take place he would be disappointed and that staff would have acted inappropriately.
The Commission also heard testimony from doctors who had worked on or inspected Christmas Island and a children's case worker who had been placed on Nauru, all of whom were deeply critical of the treatment of children.
Several warned that despite the earnest efforts of staff, it proved impossible to provide adequate care in offshore detention centres, and that such an environment was unavoidably harmful for children.
Dr John-Paul Sanggaran, who worked as a medical practitioner for IHMS on Christmas Island in mid 2013, said that after flagging concerns about the conditions in detention he was given "a bit of a PR exercise".
Dr Sanggaran said after 15 doctors wrote a letter of complaint, three senior figures in IHMS told him they knew the Christmas Island facility did not reach Australian medical standards.
"But in the end there was no real resolution to any of the complaints we put forward," he said.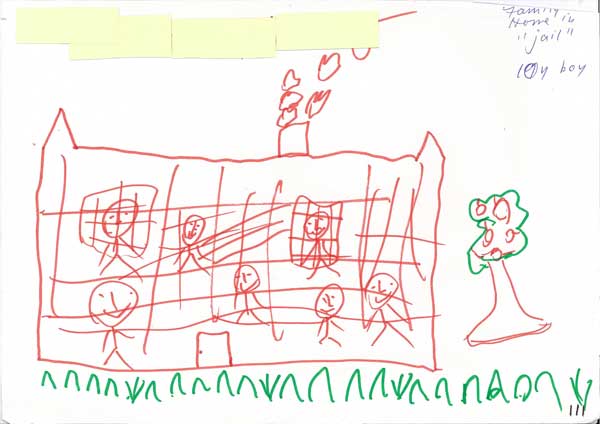 Dr Grant Ferguson testified alongside Dr Sanggaran and said the rapid processing of asylum seekers on Christmas Island – designed to quickly move them to offshore facilities – had led to balances, checks and safeguards being abandoned.
The inquiry also heard from Professor Elizabeth Elliott, who repeated what is becoming a common refrain from witnesses called at this inquiry: children on Christmas Island have not only missed educational opportunities and the chance to play and be free, but regressed to the point of bed-wetting, reclusion and self-harm.
Elliott, a professor of paediatrics who is assisting the inquiry, recently inspected Christmas Island where she says 15 women had been placed under suicide watch.
She rejected accusations made by Prime Minister Tony Abbott that the women were engaging in blackmail and said hearing stories of children who witnessed their own parents self-harm had been very distressing.
"What really brought it home to me was that all the interpreters were crying during interviews," she said.
In a testy appearance, Bowles hit back at observations made by Elliott who had indicated children on Christmas Island had been receiving no educational services. He said that while an upsurge of numbers on the Island had caught the Department off guard, educational services were now being run and plans were in place to install a gym, garden, and play space.
"It is not to say that the Department gets it right all the time," he said. "The Department takes the protection of children very seriously".
Bowles strenuously avoided giving a response to questions from the Commission's Counsel in regards to the comparative cost of keeping asylum seekers in offshore or onshore community detention. It is widely understood the latter is far cheaper.
When questions moved to the 157 asylum Tamil asylum seekers currently being held in the Curtin detention facility while awaiting a High Court deliberation, Bowles told the inquiry he was unable to comment on the number of babies in the group until 'bio-data' testing had been done. The technocratic response provoked laughs from those observing, followed by a request from Bowles that the crowd be quiet, followed by more laughs.
The mood was more sedate as the string of doctors came and went from the stand.
While the immigration officials wouldn't be baited – though even Bowles acknowledged the link between long-term detention and deterioration in mental health – others spoke of a link between Australia's asylum seeker policies and the harm being caused.
"It's troubling when any clinician is dealing with a patient and they are suffering, being adversely affected, and you know what's causing that suffering and that effect and you're powerless to really alter the situation to help them to relieve that," Dr Young said.
Professor Elliott made a call for humane treatment.
"Regardless of the policy, these children are in our care – we must protect them," she said.
Today was the Commission's third public hearing, and likely the last.
In hearings so far, themes of psychological distress and medical shortcomings in detention centres have been consistent.
Donate To New Matilda
New Matilda is a small, independent media outlet. We survive through reader contributions, and never losing a lawsuit. If you got something from this article, giving something back helps us to continue speaking truth to power. Every little bit counts.