I have a soft spot for criminals but it's not because of what they've done. It's about our media coverage of crime and our punitive systems.
Rodney Clavell was one of 'South Australia's most wanted fugitives.'
One of South Australia's most wanted fugitives wasn't a murderer, he wasn't a rapist. He hadn't caused grievous bodily harm.
I don't think this is a commentary on the success of our police control or justice systems: it's not a matter of not having any more dangerous criminals to pursue; it's about media sensationalism of criminality.
On Thursday June 5, Rodney Clavell shot himself in a brothel in Central Adelaide.
The event was depicted as a 'siege' by the media and police.
A warrant for Clavell's arrest had been issued on May 20. The media reported that Clavell had been on the run for 17 days. Superintendent Harvey stated he was 'the highest level of risk.'
The implication seems to me to be that the number of days Clavell was a fugitive were significant to the heightened risk.
But the heightened risk was due to the possession of firearms, the reason the warrant was issued.
The difference between before and after the warrant was issued was that Clavell knew the police were going to hunt and arrest him no matter what.
Claiming Clavell was the highest level of risk sensationalised the circumstances and all it's reporting.
It became a vehicle for Clavell's vigorous pursuit.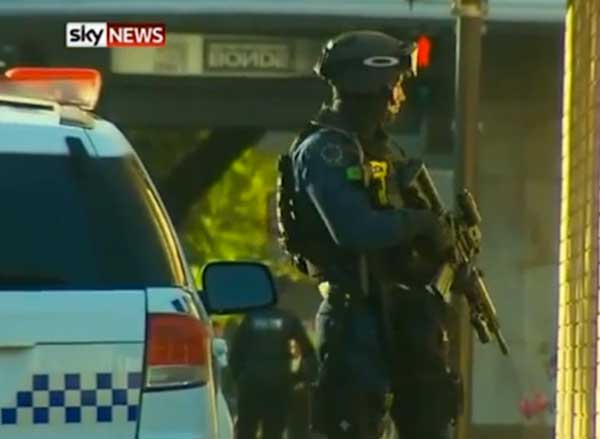 When the media reported on Clavell and the 'siege', one of the first things mentioned was his criminal record and previous four year gaol sentence.
When the media shared Clavell's criminal record, it pushed the public to dismiss Clavell as guilty and judge him according to his past. This record – no matter what the details – heightened the public's sense of Clavell's criminal identity.
The media provided the facts of the 2004 offense but emphasised details that did not consider Clavell's weak position: Clavell fled police on a 12 tonne grader and he was subsequently shot twice in the abdomen and tasered by officers.
It was a 46km chase. Clavell had a gun; the media represented the event as a shoot out.
I haven't read anything to suggest Clavell fired shots, so how could the event be considered a shoot out?
The event was acknowledged as a 'slow speed chase', but 'chase' in its own right implies Clavell could have escaped.
On a grader – a heavy and slow moving machine used to level ground – he didn't have a chance.
It wasn't noted in many media reports that Clavell was hospitalised after the event.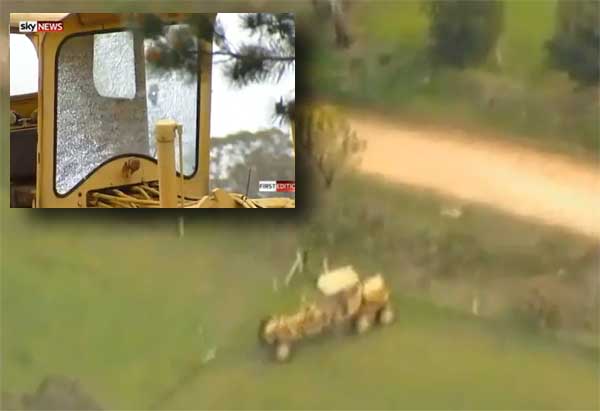 The absence of particular details and the use of words 'chase' and 'shoot out' misrepresented the circumstances that led to Clavell's incarceration.
Reports from the media have said little about Clavell's personal circumstances.
Since the event, The Australian has published some information on Clavell's family.
He was a father of 11 children and a devoted Christian, described by his brother as 'a gentle giant.'
Yet there has been no mention of potential mental health issues such as depression or bipolar disorders, no mention of his employment situation or his lifestyle.
The ways we talk about crimes and deal with criminality is an important issue. Without these details, we develop misinformed views.
I'm not suggesting Clavell's personal circumstances excuse his actions but he didn't kill, rape or mame anyone.
I think it's important to understand him, the choices he had and the choices he made.
What were his crimes? He was reported to be in possession of firearms. The police claimed he held women against their will.
Later, one of the hostages told Today Tonight Adelaide that "he did not keep us hostage, he did not threaten us, he did not hurt us."
And there's something I'd like more people to understand: Clavell was a former prison guard. That's got to be problematic in relation to his incarceration.
I can't imagine the dangers that would have presented within the prison system for Clavell, but I can imagine that there weren't many people who cared.
The circumstances of the 'siege' were the perfect set up for a depiction of an estranged man: set in a brothel, we have a fugitive in possession of a gun, an outlaw heavily tattooed and with a shaven head, a man keeping women as hostages.
Clavell's brother reported to The Australian than Clavell distrusted the law: "It was more corrupt in there than it was on the outside."
It's the perfect construct for a detestable man requiring punishment.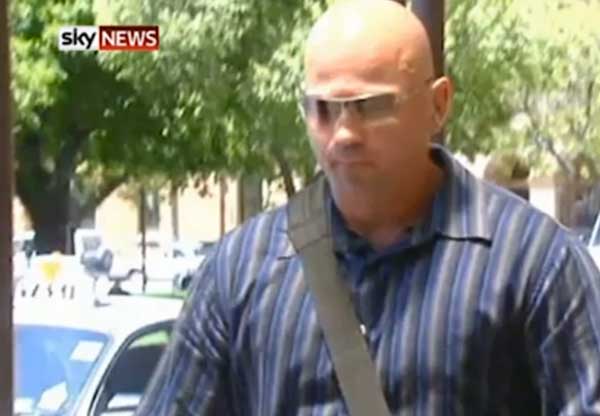 Although held for 13 hours, the women were physically unharmed. One woman who had been with Clavell claimed she collapsed because she heard the gunshot that killed him: "I knew what he was going to do, that's why I walked out and that's why I was crying," she told Today Tonight.
This suggests Clavell's intent wasn't to hurt anyone. I understand it is likely these women could suffer psychological damage; I'm not saying that's ok. But Clavell's crimes were minimal, so why was he South Australia's most wanted?
What was the seriousness of his offense? Legally, I don't know, but the consequences for Clavell were deadly.
With the city centre in lock down, Clavell shot himself.
Police emphasised negotiation processes to the media. I don't understand how Clavell could be expected to reconcile negotiation with the reality of police teams – firearms ready – surrounding the building.
Clavell was labelled violent, most wanted… how could there have been a way out for him, a reason to live on?
I don't know this man and I don't think he should have been in possession of a firearm, but there's something wrong with how we ostracise, prejudge and therefore 'sentence' criminals.
We ostracised and sentenced Clavell through a media hunt led by police. I think it's time to recognise that everyone is entitled to a fair hearing in the courts and in the media.
* Lily Mei is a Sydney-based writer. You can follow her on Twitter here.
Donate To New Matilda
New Matilda is a small, independent media outlet. We survive through reader contributions, and never losing a lawsuit. If you got something from this article, giving something back helps us to continue speaking truth to power. Every little bit counts.