You've got to hand it to Clive Palmer. He knows how to put on a show.
And so it was yesterday, when he pulled in none other than prominent environmentalist, Nobel Peace Prize winner and former US Vice-President Al Gore to accompany his announcement of the Palmer United Party's carbon policies.
Not surprisingly, most of the Canberra press gallery turned up to see what the maverick Queenslander was up to. It wasn't quite the hoopla of a Democratic Party convention, but it certainly achieved Palmer's short-term aim of keeping the political media's focus firmly fixed on Clive.
Palmer used that spotlight to cleverly wedge Tony Abbott on carbon.
He reiterated his election commitment to abolish the carbon tax. But he wants much of the rest of the climate architecture put in place by Julia Gillard to stay.
The Clean Energy Finance Corporation will survive. So will the Renewable Energy Target – the instrument that is currently achieving big greenhouse gas reductions by mandating a proportion of renewable energy in the national grid.
The Climate Change Authority, which has done such good work advising the government on how to meet emissions targets, also survives.
On the other hand, the Australian Renewable Energy Agency won't be saved.
As Peter Martin sagely noted in the Fairfax newspapers today, Palmer's maneuver gives Abbott a win, while saving the climate furniture.
Bizarrely, Palmer also says he wants an emissions trading scheme, but one with a price of zero until Australia's key trading partners also implement one.
As the Greens and many other informed experts have already pointed out, the current carbon legislation will in fact move Australia to an emissions trading scheme in 2015. Throwing out the carbon tax would kill off that option.
Instead, Palmer says he's going to draft his own legislation for a new emissions trading scheme. The thought of the Palmer United Party designing Australia's next ETS must surely send shudders through the corner offices of big mining companies everywhere.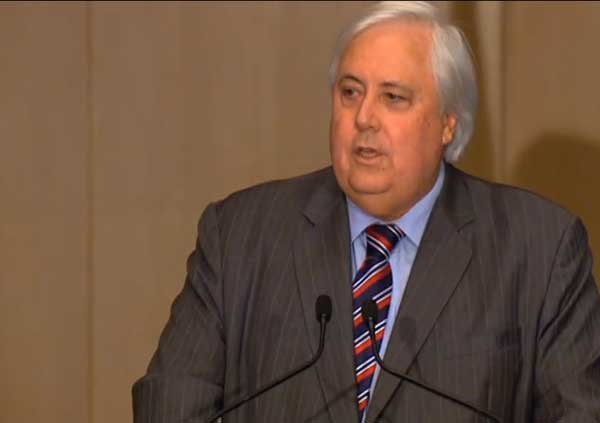 Speaking of big mining companies, Palmer runs a pretty decent one himself. He owes millions in carbon tax back payments and he plans to ship billions of tonnes of coal to China from his mines in Queensland.
The conflict of interest inherent in a business executive like this also setting the political agenda for Australian carbon policy is obvious.
If anything underlines the pressing need for better standards of accountability in Australia's Parliament, Palmer's increasingly central role in carbon is it.
That aside, Palmer's dramatic intervention poses some tricky questions for Tony Abbott and the government.
By saying he will vote against the Coalition's Direct Action climate policy, he appears to have doomed that risible effort at featherbedding big polluters.
While the Coalition never seemed to really believe in Direct Action anyway, it does represent a significant defeat for Greg Hunt and the government.
The political implications of Palmer's canny posturing are just as serious. In Palmer, Abbott has finally met his match as a ruthless political opportunist.
Palmer is far from the unpredictable nonconformist he appears. With his background in the old Queensland National Party of Joh Bjelke-Petersen, Palmer is playing a canny long game in right-wing populism.
Climate was never the election winning issue it long appeared to be. In fact, the politics of carbon are so difficult that they played a key role in the downfall of Kevin Rudd, Julia Gillard and Malcolm Turnbull.
Palmer understands something that Tony Abbott does not: that ordinary Australians have never been reflexively opposed to action on climate change, in and of itself. What they didn't like was the carbon tax.
Renewable energy, for instance, has long been extremely popular in the community.
Unlike Abbott, who won the Liberal leadership by playing to the climate denialists and right-wing die-hards on the backbench, Palmer can thus put forward a policy that is pro-renewable energy, even while axing the dreaded carbon tax.
This leaves Abbott and the Coalition denialists increasingly isolated – as indeed they are, compared to the views of the broader community.
Palmer looks like he will make endless trouble for Tony Abbott over the next three years.
Paradoxically, his huge personal wealth and lack of established party infrastructure means he can backflip on a key policy like this with little media backlash.
This allows him to pose simultaneously as a man of the people, and also as someone who is only doing this for the good of the country.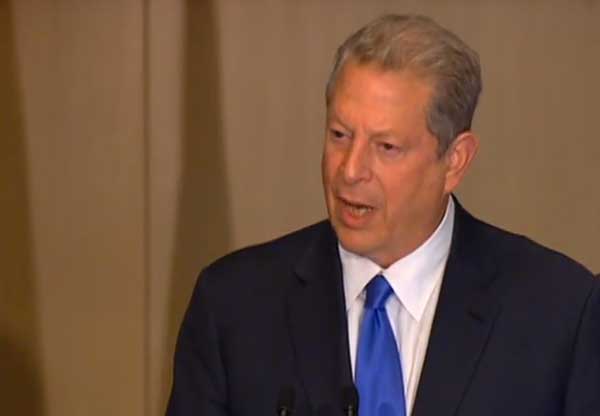 The problem for the Coalition, as we've argued here before, is that Palmer can attack from the right, potentially splitting off a section of the conservative base.
In opposition, Abbott's ruthless focus on tearing down the incumbent government served him well. But in government, he's finding the going altogether tougher.
Hedged in by his party room and now tied forever to Joe Hockey's horror budget, Abbott doesn't have anywhere near the tactical flexibility that Palmer does.
As Laura Tingle pointed out in the Fin this morning Palmer is nimbler, trickier and, in many important ways, closer to a certain segment of the conservative base than Abbott is.
Those who dismissed Palmer as a flash in the pan or a one-term aberration will likely now be reconsidering.
The story of recent elections has been the inexorable decline of the combined major party vote.
Just as the Greens have carved off a small but enduring voter base from the left of the Labor Party, so too could Palmer be on the way to staking a significant minority vote on the right of politics.
Donate To New Matilda
New Matilda is a small, independent media outlet. We survive through reader contributions, and never losing a lawsuit. If you got something from this article, giving something back helps us to continue speaking truth to power. Every little bit counts.