Late Tuesday afternoon, news broke of the Australian Government's most recent attempt to dissuade asylum seekers from travelling to Australia. The Department of Immigration and Border Protection's campaign includes a comic book, which depicts one asylum seeker's failed journey to Australia, a journey which ends in their detention and deportation.
But what the cartoon ignores, and what the Federal Government generally has tried to downplay, is the true danger many asylum seekers face by remaining in their homelands. The issue was brought into perspective last week when a 65 year old Hazara asylum seeker was granted a temporary reprieve by the High Court from deportation to Kabul, though his forced removal is still pending, awaiting the outcome of a further court challenge. If this man is forcibly removed from Australia, he will certainly face danger and persecution not only in Afghanistan but in Quetta, Pakistan, where his family lives.
Despite the rosy picture painted by the government's comic, Afghanistan is going through a period of great instability. Last week, the United Nations reported that civilian death in Afghanistan rose by 14 per cent in 2013, making it the worst year since 2009. The presidential election campaign, which started last week, will trigger a new round of insurgent activities.
On top of this, the country faces greater uncertainty in the future with President Hamid Karzai reluctant to sign a security agreement to allow US military personnel to stay beyond 2014. Many Afghans, particularly the Hazaras, are panicked by the prospect of the security agreement being put on hold.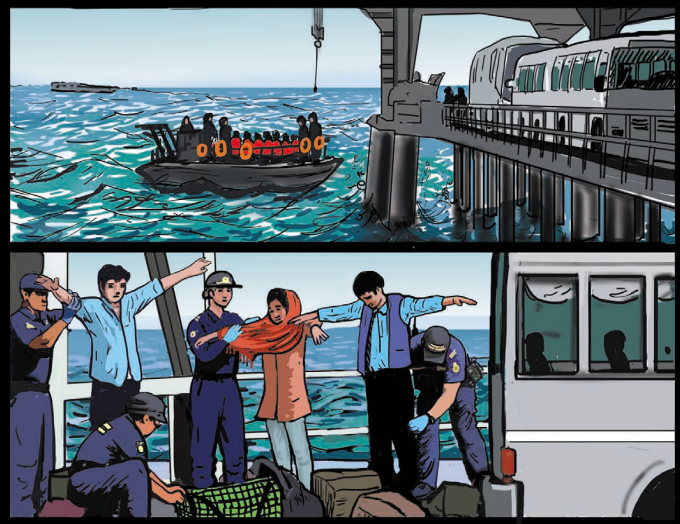 A Hazara man in Afghanistan, especially one who spent some time in a western country, will be a target for the Taliban. In my 2010 trip to Afghanistan and research on Hazaras (which can be read here), I found that Hazaras lived in fear of persecution and were subject to continuous attacks by the Taliban. The Afghan government was too weak and corrupt to protect them.
Hazara regions are caught between Pashtun areas, where the Taliban were most active, many Hazaras were exposed to the risk of violence when they travelled for study, work and medical services. Many were caught, arrested, tortured and killed. In June 2010, nine Hazaras were decapitated by the Taliban in Uruzgan province.
When I was in Kabul in 2010, it enjoyed relative security, largely due to high presence of international troops (although bombings continued sporadically). But that is not the case now. Late last year, I considered returning. A friend who lives in Kabul warned me: "Kabul is not a Kabul of four years ago. It's [very]unsafe now. Come [at]your own risk. But I don't advise you at this time."
Since my last visit, the Taliban have entered Kabul. Quetta faces similar problems: in December 2011, Lashkar-e-Jhangvi, a banned terrorist organisation that launches attacks on Hazara Shiite in Quetta and Kabul, killed at least 55 and injured around 150 in a suicide bombing. Violence against foreign aid workers has also become common — the deadliest since 2001 being an attack on Lebanese restaurant in Kabul last month.
It's the shape of things to come. The recent attacks in Kabul show the sophistication of the Taliban as well as the Afghan government's inability to prevent it.
In the light of deteriorating security situation in that city, the Department of Immigration and Refugee Review Tribunal still rejects increasing numbers of Hazara asylum seekers on the basis that Kabul is safe, even when they come from other (also volatile) regions of the country. Ismail Mirza Jan, a Hazara asylum seeker who was nearly deported in 2011, is just one example.
In the current case, due to be heard before the Federal Court, the Australian government's decision to deport the Hazara asylum seeker to Kabul is wrong for two reasons. First, Kabul has historically been vulnerable to political upheaval, and Hazaras become victims once the violence begins.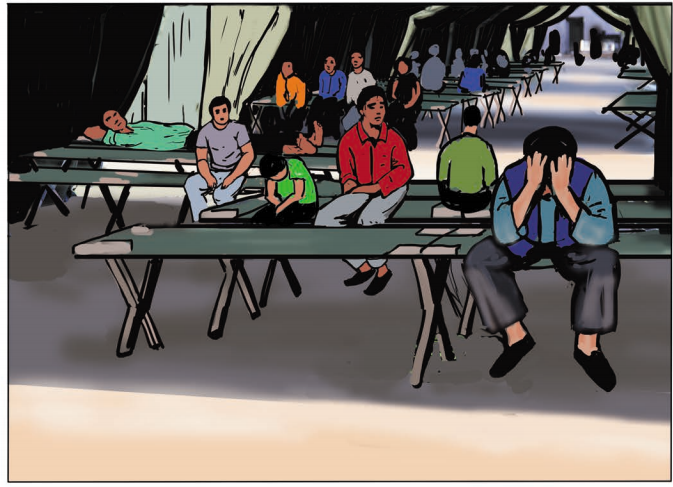 During the 1990s, following the withdrawal of Russia from Afghanistan, the city turned into a bloodbath in a matter of months. The Mujahedeen who fought against the Soviet Union suddenly turned against one another. Thousands of Hazaras were massacred in the Afshar district of Kabul, a crime now mourned every year by the Hazara community throughout the world.
Second, there is little chance that the man facing deportation will stay in Kabul, as he has no relatives or support networks there and little chance to find work. It's also highly unlikely that he will go back to his home province of Uruzgan, which he left nearly 30 years ago. His only option will be to go back to his family in Quetta.
Lashkar-e-Jhangvi, which is affiliated with the Taliban and al-Qaeda, has been terrorising Hazaras in Quetta since 2001. They are hardly able to go out from their enclosed areas to work, even to do their daily shopping, for fear of being killed. Just last month, 27 Hazaras pilgrims were killed in Mastung, Quetta.
If this man is deported, he will be a target. If anything happens to him, the Australian government has blood on their hands.
Donate To New Matilda
New Matilda is a small, independent media outlet. We survive through reader contributions, and never losing a lawsuit. If you got something from this article, giving something back helps us to continue speaking truth to power. Every little bit counts.