"Why are we making boats?" four-year-old Lamech asks his mum.
"Because your dad and I came here on a boat," she tells him as she wrestles with a double page of Saturday's Age and a sheet of origami instructions. He seems satisfied with the answer and races off, paper-boat hat on head, clutching a model of a Sea Shepherd pirate ship someone has brought along.
A small group of supporters of the Freedom Flotilla to West Papua set up their banner at the St Mark's church polling booth in Fitzroy on Saturday afternoon to fold boats, pose for photos and hand out pamphlets to any voters drawn by the "Free West Papua" message.
"The Freedom Flotilla is preparing to cross the Torres Strait," said spokesperson Ruben Blake, "and we wanted to show our support for the people who are on the water and also for all the people who are crossing by boat into Australia as refugees. We strongly believe that refugees fleeing from persecution shouldn't be treated as criminals, that seeking asylum is not a crime".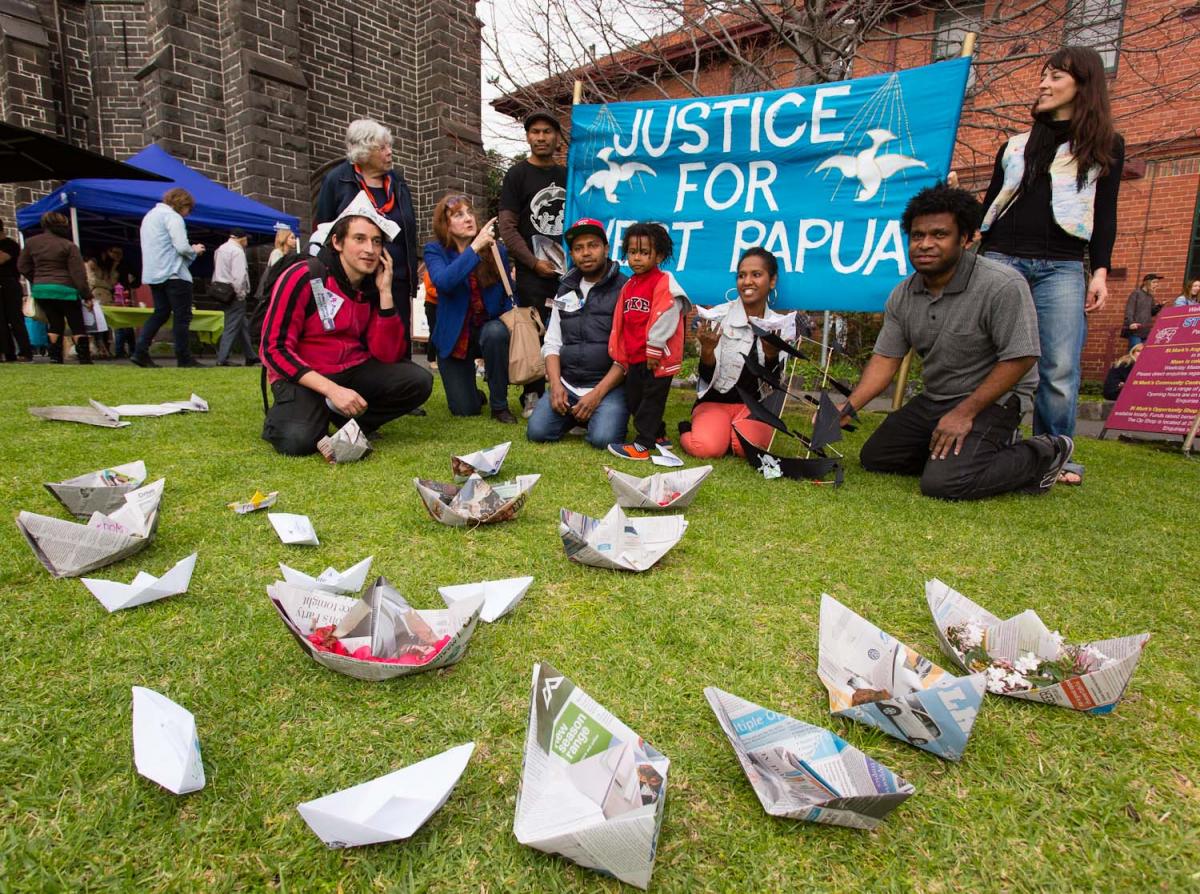 The heart of the West Papuan community in Australia basically arrived as refugees in one boat. In January 2006, 43 people left Merauke, in the south-east of West Papua, on a 25-metre traditional wooden canoe. After four days without food and water they arrived at Cape York, where a group swam to shore. The Papuans spent three and a half months at Christmas Island detention centre before they were released on temporary protection visas. They have since been granted permanent residency and most have settled in Melbourne.
"I feel so happy," says Lamech's dad, Adolf Mora, who was on the boat. "I enjoy my life and I've got my little family. My little boy he really amaze me all the time. And for me to find a real job here in Australia, I can do that. Back in West Papua we indigenous West Papuans just end up as a fisherman or farmer.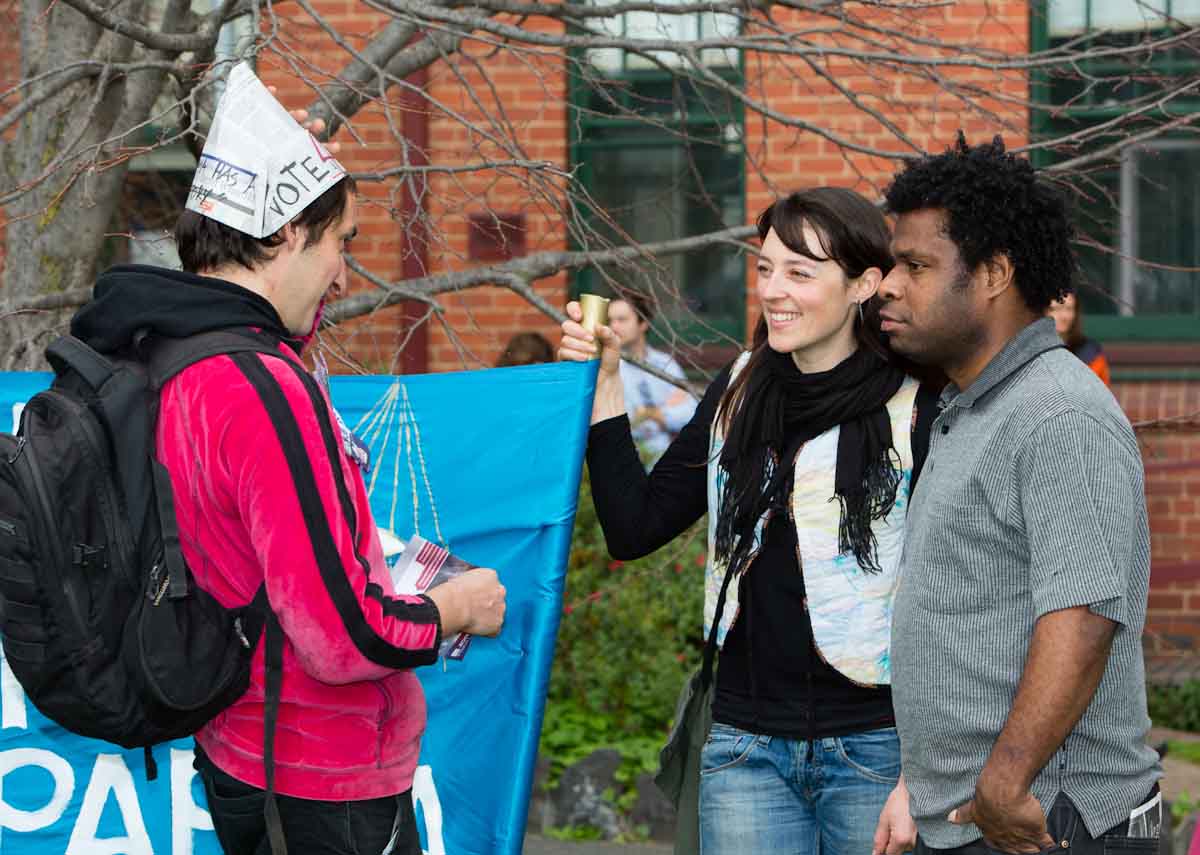 "But because I came as a refugee I got a lot of stuff I need to do in the West Papuan community and for people back home. I'm not just coming to find a job and working every day and be happy".
While his parents and siblings are safe and healthy at home Adolf worries about his community and friends.
"They live in danger right now. That's why I still can't say I'm happy to live in Australia. I just think about them."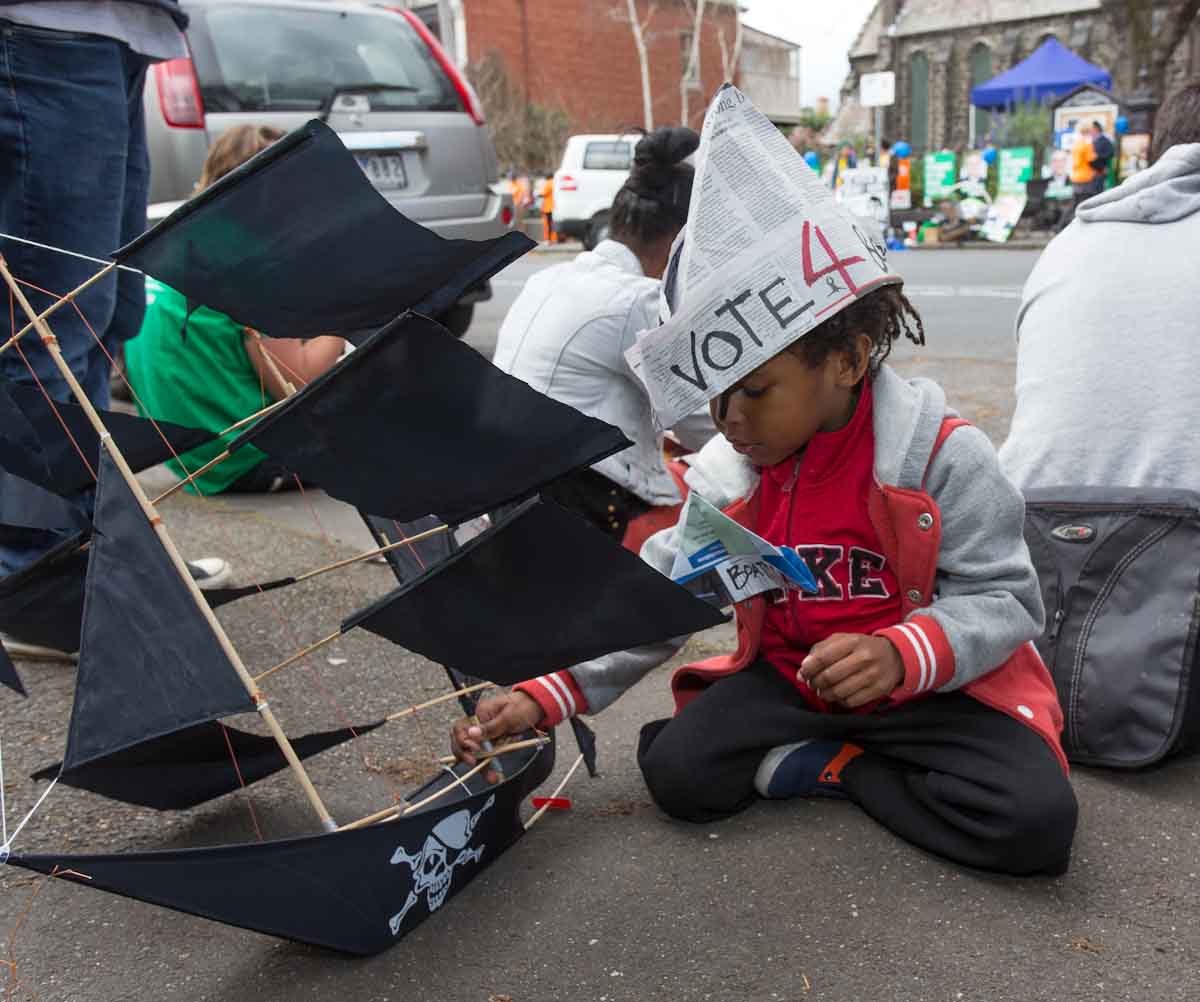 Another refugee involved with the Freedom Flotilla is organiser Ronny Kareni, who grew up in Wewak, in Papua New Guinea. His family was part of an exodus from West Papua in the 1980s of more than 10,000 people, who fled across the border.
The UNHCR estimated last year more than 9000 West Papuan refugees were living in PNG, many of whom had been there for over three decades. The majority live outside official refugee areas and are not eligible for permits that entitle them to travel, work and access services.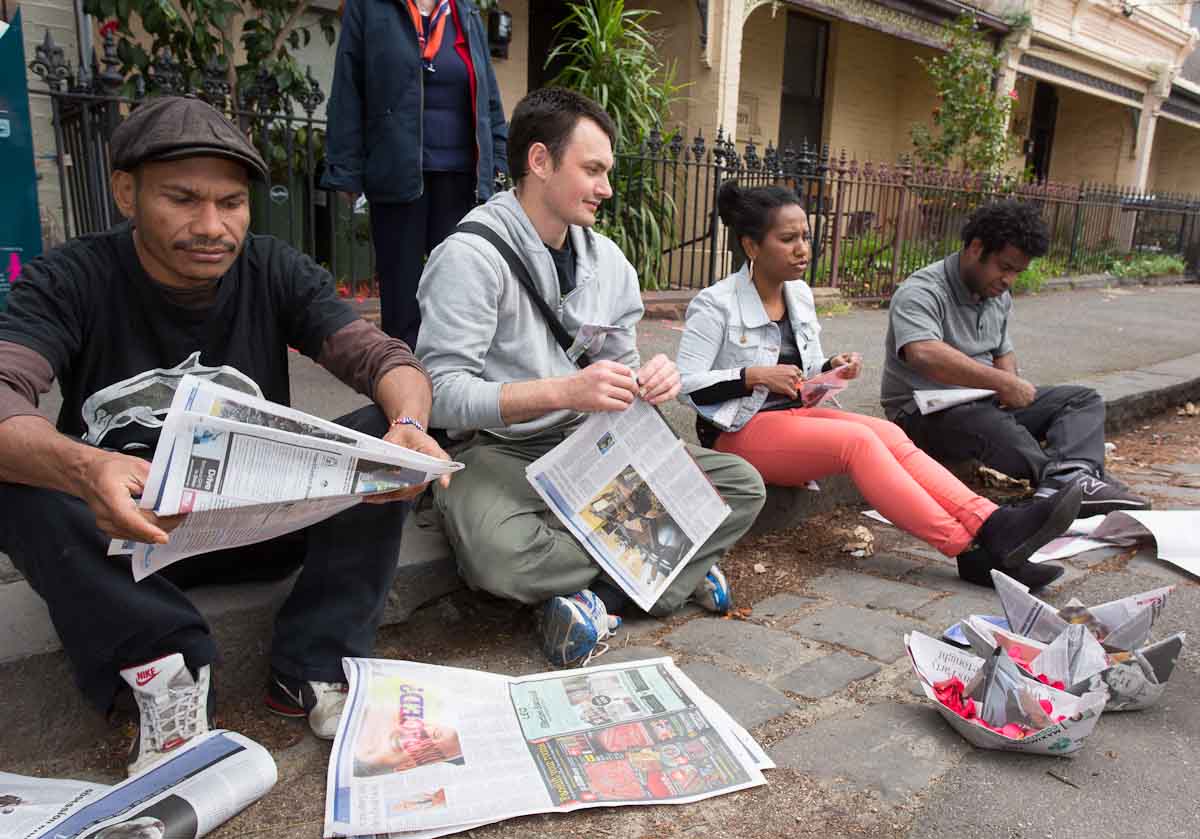 Given this situation, Ruben Blake argues, the Australian government can't justify plans to settle boat-arriving asylum seekers in its former colony.
"The Australian government and the PNG government need to be addressing the major challenges of providing security of life in PNG before saying they want to resettle people from all around the world there," Blake said.
The Flotilla, which had put out a call on social media for people to "vote for boats" and then fold their how-to-vote cards into them at Saturday's election, received photos of results from around the country.
The Freedom Flotilla is a group of Papuan, Aboriginal and non-indigenous activists from Australia who are attempting to sail to the Indonesian-controlled territory of West Papua. The lead yacht is leaving Horn Island, north of Cape York today, headed for Merauke, in Indonesia, where reports suggest a military build-up awaits it.
Donate To New Matilda
New Matilda is a small, independent media outlet. We survive through reader contributions, and never losing a lawsuit. If you got something from this article, giving something back helps us to continue speaking truth to power. Every little bit counts.