They came for Ziad Awad early in the morning. Weary from spending a week in Villawood Detention Centre, separated from his family, he was woken by Serco guards and taken to an underground car park. Four guards escorted him, all refusing to speak to him or tell him what was happening, as he bundled into a van and driven slowly to the airport.
"They didn't say nothing, they didn't warn me," he says. "Two officers come in, two more come in. I talked to my lawyer and he said don't sign nothing. They said, 'Okay, we have to take you' and put the handcuffs on."
Ziad was being deported from Australia to Syria. It was 25 May 2011, and his bridging visa had been cancelled after living in Sydney since 1999. He has a child, Omar Awad, and he was married in 2011 to Fatima Ghazzaoui, an Australian citizen.
Like hundreds of failed asylum seekers before him, Ziad was about to be removed from the country. But the final moments of those about to be deported, and what happens to them afterwards, is rarely heard. New Matilda and Detention Logs have exclusively pieced together the story of Ziad's last days in Australia.
When the van arrived Ziad was taken to a holding cell inside Sydney Airport. Left alone in this room, facing imminent removal from the country he called his home, Ziad took a desperate course of action. He slashed his wrists and abdomen with a razor blade.
According to the Department's incident report, obtained and published by Detention Logs, Ziad had left Villawood detention centre at 6:10am. He arrived in the Sydney Airport cell at 7:05am, which was when he began to make the cuts. He wasn't discovered until 8:00am, which left a period of 55 minutes for him to slice the thin blade through his skin.
When the guards realised what was happening they burst into the room. They tried to grab the razor, but Ziad struggled. The Department's records describe him screaming out at the officers that he "is a man and a human and deserves better than this."
An email attached to the incident report says that Ziad was not in serious danger: "it is understand that the lacerations are superficial and there was little blood on REDACTED's arm and jeans."  It also reads that an unnamed doctor onsite "advised verbally and in writing" that he "appeared fit for travel".
He was carried onto the plane, two officers holding his legs and two holding his body, with his hands once again cuffed. Ziad describes the blood sticking to his shirt, and as he was forced into the plane seat it continued to ooze, stainin the seats and aisle around him.
"On the entry of the flight I start screaming I want to see the captain, I want to see the captain. Wherever I touch there is blood everywhere and the seat of the flight is getting blood over it. I say I want to see the captain," Ziad said.
The captain of the Thai Airways flight heard his scream and came out from the cockpit. Ziad says the pilot asked him whether he wanted to be on the plane. He told the pilot he wanted to get off, and the captain ordered him and the rest of the Immigration officers off the flight.
Ziad had just won a short-lived reprieve from his deportation. He was taken back to Villawood. He was allowed to speak with his wife, Fatima. Ziad says that for a moment he felt almost calm, and he thought that soon he would be able to see his son Omar once again.
The next day at 5:30am the guards left Villawood with Ziad cuffed once again. A protest had been organised by refugee activists opposed to Ziad's deportation, but the van had already left when they arrived.
The guards placed Ziad on Thai Airways flight TG 476, but they had a different strategy this time. Ziad describes how one guard sat on either side of him, while another sat in the row ahead and was leaning back over his seat as Ziad began to struggle. At this point the Transport and Escort officer placed his hands on Ziad's neck and began to push down.
"He was pushing me from the neck, pushing my head between my legs. My head had never gone that far between my legs. One on the right had his elbow between my ribs to the point I can't breathe. I tried to show them I was passing out and they lifted my head just to breathe, and then dropped me again."
Ziad says he tried to scream, but no noise came out. This form of restraint had been used previously by the Immigration Department.
In another aborted removal of a woman on 10 December 2010, the detainee was screaming and resisting. According to the department's own incident report:
"[T]he seat belt was fastened. The client and the escort staff were the first passengers to board the plane. As the client continued screaming and resisting, DIAC staff issued instruction to the escort staff to 'lock the client down' by pushing her chest towards her knees."
In the same position, Ziad's hopes of escape were lost. He was bound for Damascus, via Bangkok, and two days later he arrived. But he says the Syrians were waiting for him.
"As soon as I got the airport one of the guards said, 'Hey where you been? We've been waiting for you,'" he says.
More airport guards came to take him away to an interview room at the airport. He says they beat him to the point where he couldn't breathe properly because of bruising to his ribs. The guards left him outside the airport, but not without giving him an envelope. It contained, he says, "invitations" to attend interviews with the Syrian intelligence service, in a high security area of Damascus that is well known as an area for interrogations.
Ziad doesn't know why the guards let him go. But he took the opportunity, and fled Damascus that night.
"I took the envelopes and said I would promise to come in tomorrow. As soon as I got from the airport I knew it was time to go." Slowly, and carefully, he made his way by land on the 500km journey to the Turkish border, where he crossed over to the country that is for now his home.
"I don't understand why this has happened. I work, I was a productive, not a destructive member, of Australia," Ziad's frustration is palpable, and he lights up a cigarette and begins to pace as the sun sets in Ankara. Speaking exclusively to NM, he leans heavily against a railing overlooking the ancient Turkish capital, and the sleeves of his jumper ride up slightly, revealing pale white scars on his thin arms.
"I have no sense why I exist. When you exist you are present and you say you are here for your family, here for your country.  But I don't know why I am here," he says.
Born in Lebanon, his parents moved to Syria when he was a child and they lived there for a few years after that.  He fled from Syria to France during the 1980s when he reached the age of mandatory draft into the Syrian military. In 1999 he made his way to Australia, entering on a false passport. He has no passport or other documentation from his birth in Lebanon. He describes himself as a "stateless person".
The condition weighs heavily on Ziad, a slight man in his forties. "It's not I enjoy to be stateless, no. I can't do otherwise, that's the nature of my situation," he says, a French twist to his English.
Ziad's application for refugee status failed in 2002, and this decision was affirmed in 2004. According to his removal brief, after his claims failed, Ziad was living in Australia in breach of his visa conditions from 2005 to 2008. After turning himself in, he was granted a bridging visa, although he could not make a new refugee claim because of the earlier negative decision.
But circumstances have changed drastically between the failure of his refugee claim in 2002 and his deportation in 2011. In 2011 Syria was in the early stages of its current civil war, which posed huge risks for those travelling to the country. Ziad had dodged the draft from when he lived in Syria, and been involved in protests against the Syrian government while in Sydney, which he says made him even more vulnerable than most.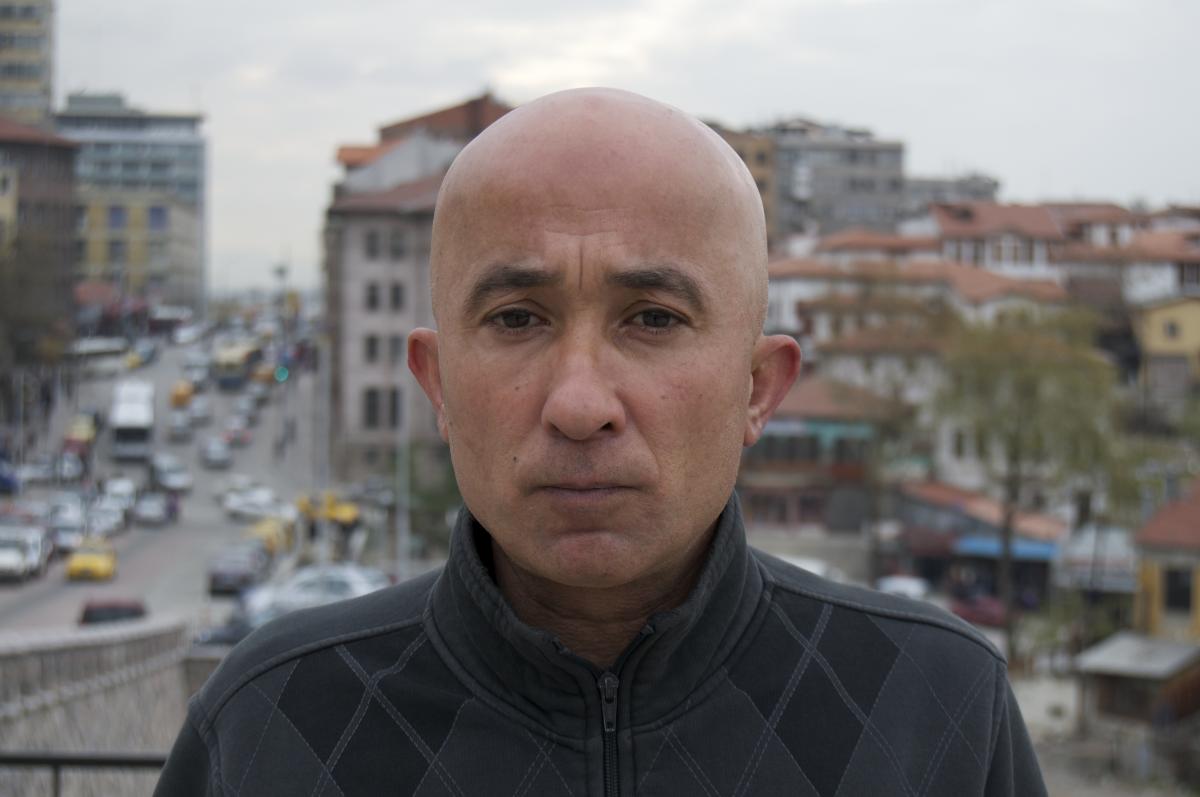 "For a person living in Syria who has never done his military training, that alone should be enough to convince anyone that his life is in danger if he is returned there," says Mamoud Aljawe, Ziad's Migration Agent in Australia.
Because Ziad had already made a failed refugee application he couldn't make another one – unless the minister intervened to allow it.
But ministerial applications are rarely granted. In the 2010/2011 reporting year, when Ziad was deported, only 19 per cent of applications to the minister resulted in a visa being granted. Ziad made 10 claims for intervention since 2005, all of which failed.
Because the minister wouldn't grant his application, Ziad never had the opportunity to have his case heard again on its merits.
The Australian Human Rights Commission has been critical of the process of ministerial intervention because it doesn't require consideration of Australia's international obligations for refugees. Rather, it only requires that the minister determine whether allowing his renewed appeal is in the "public interest."
"The decision making process regarding their claims, which again may be literally a matter of life and death, effectively defaults into a non-reviewable, non-compellable exercise of Ministerial discretion," the commission wrote in its 2003 submission to the Senate Select Committee on Ministerial Discretion in Migration Matters.
Ziad had a murky past in Australia. The Immigration Department's removal brief said he was convicted of a "violent crime" but he denies this. He says his former partner was earlier granted an Apprehended Domestic Violence Order against him. There are also two periods (2002 to 2004 and 2005 to 2008) during which Ziad was in breach of his visa requirements.
But the removal brief also says that since 2008 "he has remained engaged with the department and lawfully in the community" and that "he was granted permission to work". He also passed a security check, and has an Australian wife who he married in 2011.
Ian Rintoul, a spokesperson for the Refugee Action Coalition, says Ziad's deportation was particularly dangerous because of the unstable situation in Syria.
"The idea of sending someone back into that situation was just beyond belief considering the political destabilisation taking place. It's an inherently and unstable environment," he says.
The Department's spokesperson, Sandi Logan, did not respond to questions about the dangers of deporting Ziad.
But the Immigration Department's records shed doubt on the accuracy of some of the information they hold about Ziad. Incident reports are logged by Immigration employees, and are then stored in a central database called the "Compliance, Case Management, Detention and Settlement Portal."
One of these reports has been misfiled in the Department's own electronic system – the "Removal – Aborted" incident is listed as occurring on "25/05/2010". This is a year before Ziad was actually deported from Australia, when the incident actually occurred.
The inaccuracy may be an anomaly, but Ziad has raised other concerns about the accuracy of the Department's records. When he read the Department's report that said he was checked by a doctor at the airport after slashing his wrists, he vigorously denies that this ever happened.
According to an email attached to the incident report Ziad was not in serious danger after slashing his wrists: "it is understand that the lacerations are superficial and there was little blood on REDACTED's arm and jeans."  It also states that a doctor, who is not named, onsite "advised verbally and in writing" that he "appeared fit for travel."
But Ziad says a doctor never checked him at the time, and that the bleeding was more serious.
"I didn't get treatment, they transported me by force.  At the flight there was blood wherever I put my hands, because I was being lifted by five people going up the stairs."
No written statement from the doctor was attached to the incident report. When Detention Logs requested it under freedom of information laws, the decision maker refused access in full to the IHMS records.
There are widely documented inconsistencies in the Department's record keeping. Most recently the May 2013 Commonwealth Ombudsman's report into detention self harm found that the system was wide open for inaccurate reporting.
"In our view, the combination of ambiguous and overlapping categories, and reliance on the unstructured discretion of individual officers, makes inconsistent and inaccurate reporting practically inevitable, and our observation of a large number of incident reports has confirmed this in practice," the report found.
The inconsistencies in Ziad's case were put to the Immigration Department's spokesperson, Sandi Logan. He did not respond to questions about the Department's records, but said in a statement:
"The Department of Immigration and Citizenship acted in accordance with relevant legislation and Departmental policy, along with well established international procedures, in all aspects relating to this removal."
Ziad also says he was placed in unnecessary danger because the Australian Government had contacted the Syrians prior to his deportation. If the Immigration Department wanted to deport Ziad they also needed to get him a passport or valid travel document. As a stateless person this presented some difficulty, so the Immigration Department requested that the Syrian Consulate in Australia provide him with a "Laissez-Passer," or temporary travel document.
This is unusual because the Immigration Document could have obtained a "Certificate of Identity" for Ziad, which is a document provided in involuntary deportations to stateless persons and does not require prior approval from the returning country.
Ian Rintoul, from the Refugee Action Coalition, says that engaging with the Syrian Consulate before Ziad's removal placed him at serious risk.
"Were outraged that the department still engages in those types of processes because it does mean there's immediate contact with the people who are potential perpetrators. It puts them in an immediately dangerous situation," he said.
The Immigration Department's spokesperson, Sandi Logan, said "it is standard procedure, should an individual not be cooperating with return arrangements, to approach the government of a country, where it believes an individual has right of entry and long-term residence, to issue a travel document."
Ziad spends most of his time now in the city of Sinope, and as a non citizen in Turkey seeking refugee status he's forced to live under strict conditions.
His state of perpetual limbo weighs heavily on him, far from the country that he thought would always be his home. His voice grows hoarse as he describes what it's like living in Turkey.
"I do not have any citizenship so I have limited movement and work rights. I live in a place that is like a hostel."
Despite these events, Ziad is trying to get back into Australia. He's lodged applications for a refugee assessment in Australia, under the split family provisions.
That is also no easy road. The Federal Government's refugee policies mean that even applicants who don't arrive by boat face an uphill battle getting to Australia. His application letters show that it may take "several years" to reach any outcome on his claim.
"It's beyond description, beyond speech. I can't see any outcome to me here, I don't see any future, I would just like to see my wife and my child."
Donate To New Matilda
New Matilda is a small, independent media outlet. We survive through reader contributions, and never losing a lawsuit. If you got something from this article, giving something back helps us to continue speaking truth to power. Every little bit counts.