The movement for same-sex marriage has taken a turn to the right and Australian advocates are embracing an emerging conservative family values discourse in their effort to achieve marriage equality Down Under, writes Luke Gahan.
While I continue to believe in marriage equality, I am deeply worried about the shift within the movement towards conservative family values. Morality based arguments position marriage equality as a tool to moralise and mainstream same-sex sexuality. Whether or not they intend to, conservative proponents of marriage equality continue to position one way of life against another — implying that one is good and the other is bad. Statements in support of marriage equality that evoke family values continue to stigmatise anyone who does not, or cannot comply with the conservative ideal of family.
Family values were used in the past as an argument against same-sex marriage — not just by the religious right but also by left-wing gay liberationists who oppose heteronormative family values. The campaign for marriage equality in Australia has largely remained about equality under the law and less about moral values. However, after conservative marriage equality victories in Britain and America and a potential shift to the right within Australian federal politics, marriage equality activists in Australia are toning down their left wing ideals and are becoming family values evangelists.
Australian Marriage Equality (AME) convenor Rodney Croome has welcomed the shift towards moral family values and has called on the Australian movement to focus less on "inequities" and "rights" and more on "commitment, family and abiding love".

While Croome suggests the debate must make this change in order to survive, by doing so the movement risks alienating and stigmatising many of the people who have supported the campaign over the past 10 years.
This shift towards a discourse of conservative family values within the same-sex marriage movement began in the United States and has slowly found its way to Australia. While it is great to see conservatives supporting Lesbian, Gay, Bisexual and Transgender (LGBT) rights, their support has tended to favour only LGBT people who are able — or indeed want — to live up to conservative moral standards of living.
Before the Australian marriage debate had even begun, Republican Columnist David Brooks wrote in the New York Times in 2003 that:
"We shouldn't just allow gay marriage. We should insist on gay marriage. We should regard it as scandalous that two people could claim to love each other and not want to sanctify their love with marriage and fidelity."
Brooks' article "The Power of Marriage" launched the conservative argument for same-sex marriage, suggesting that anybody who had several sexual partners in a year was "committing spiritual suicide". It is an argument echoed among conservative Australians who support marriage equality.
Melbourne Baptist Minister and same-sex marriage supporter, Reverend Nettleton, argued in his 2009 Senate submission (pdf) that the denial of same-sex marriage had created a disproportionate level of "sexual promiscuity" amongst same-sex attracted people. According to Nettleton, marriage equality was of benefit to society because it would "diminish the attractions of sexual promiscuity and infidelity" and would foster "a culture of sexual fidelity among homosexual people".
The flaw in Nettleton's argument is not just his use of the socially constructed concept of promiscuity, it is also found within his assumption that this "culture" is one that "homosexual people" want or need saving from.
Likewise, conservative marriage advocate Rodney Croome argues that marriage will provide children within same-sex relationships with a greater sense of "stability and validation". His claim goes against 30 years of research (pdf) showing that children of same-sex parented families do equally as well socially, educationally, physically and emotionally.
Both Croome and British Prime Minister David Cameron  argue that marriage will provide same-sex couples with "greater commitment". Are the thousands of Australian couples who live in de facto relationships — including our own Prime Minister — some how less committed because they choose not to marry?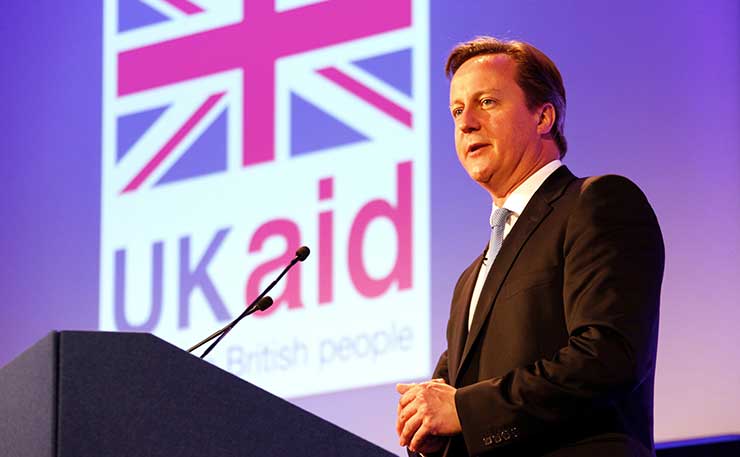 Conveniently, their argument overlooks the high divorce rate in both Britain and Australia, and completely ignores data from the United States showing that nearly half of all marriages — whether same-sex or opposite-sex — end in divorce.
Croome's biggest leap of faith is his claim that a majority of LGBT people aspire for "conventional family and married life". This claim goes against Australian research (pdf) that has shown same-sex families to be diverse and non-conventional. It also ignores the growing number of LGBT people who not only question the concept of marriage, but are also questioning the need for marriage equality.
As a sociologist, I am particularly concerned by Croome's claim that family and marriage are about "for better and for worse". This statement eerily echoes statements by Republicans in the USA who support the introduction of "covenant marriages" — a type of marriage that makes "for better and for worse" the norm and divorce difficult. Does this shift to the right amongst same-sex marriage advocates mean that they also support covenant marriages and an end to no fault divorce? Do they believe people should stay within abusive marriages because it is for better and for worse?
The conservative arguments for marriage equality confirm the fears of the radical feminists and gay liberationists. Marriage, and increasingly same-sex marriage, is about moral enforcement.
Same-sex marriage campaigns increasingly promote images of mainstream, conventional and responsibly centrist gays as a way to win over middle Australia.  Within this discourse, same-sex couples and families are positioned as no different to heterosexual couples and families, and the dominant heterosexual nuclear family model is left uncontested.
Conservative marriage equality advocates demand the acceptance and full assimilation of heteronormative ideals and structures to promote the acceptable image of "nuclear same-sex families". The subsequent fallout from this is the marginalization and stigmatising of LGBT people who are unable to fit the conventional family and married life that Croome believes all LGBT people desire.

Images of divorced same-sex couples and separated same-sex parented families confront marriage equality campaigners. It is an image of reality that they would prefer was kept from sight. But this invisibility comes at a cost. Separated same-sex couples and families may face more isolation and less social and societal support for their grief after dissolution.
In my doctoral research on separated same-sex parented families, participants have told me of their difficulties at being separated gay parents. These difficulties are not necessary experienced within the wider community, instead they have felt stigmatised within their own LGBT communities.
Many of the same-sex parented families in my study were perceived as "role models" for their community. When they separated they felt isolated and invisible. When Judy separated, her friends told her that she could not separate because her family was a role model. Similarly, Audrey found it difficult to attend lesbian parenting events as a single mother and Ruth found it difficult to talk to other lesbian women about her separation.
Increasingly, Australians are choosing their own way to live, free from religious and historical constructs. Conservative arguments for marriage equality promote the nuclear family — whether same-sex or opposite-sex — and stigmatises anyone who does not comply as imperfect or second rate.
The campaign for same-sex marriage has the power to be inclusive and to celebrate diversity. Continuing down the road of conservative family values will only lead to greater inequality and marginalisation of our diverse families.

Donate To New Matilda
New Matilda is a small, independent media outlet. We survive through reader contributions, and never losing a lawsuit. If you got something from this article, giving something back helps us to continue speaking truth to power. Every little bit counts.