The importance of helping women train for leadership roles has been widely acknowledged. But right now, we're being kept out thanks to the prohibitive costs of getting there, write Dr Amanda Davies, Dr Meredith Nash and Nina McLean.
In Australia, it's no secret that women working in Science, Technology, Engineering, Mathematics, and Medicine (STEMM) fields are underrepresented. This has been referred to as the 'leaky pipeline' of women in science – lots of women get degrees in STEMM fields but very few end up in leadership positions.
To plug the pipeline, 32 Australian universities and research institutions have signed up to the SAGE pilot of Athena Swan, an international effort to shine a spotlight on barriers to gender equality in STEMM and to identify weaknesses and shortcomings in policy.
One contributing factor to the leaky pipeline is the lack of targeted funding to enable women in STEMM fields to develop their leadership capacities. For example, women-only development programs are recognised as being critical in helping women learn to exercise leadership. Customised leadership programs can cost up to USD$150,000 per person. Thus, only a privileged few are able to access these critical career-advancing initiatives.
We are among the privileged women who have been selected to participate in Homeward Bound, a 21-day transformational leadership program in Antarctica for an international group of 80 women in STEMM fields. The program costs each participant USD $15,000, which makes the program one of the more cost-effective offerings currently available.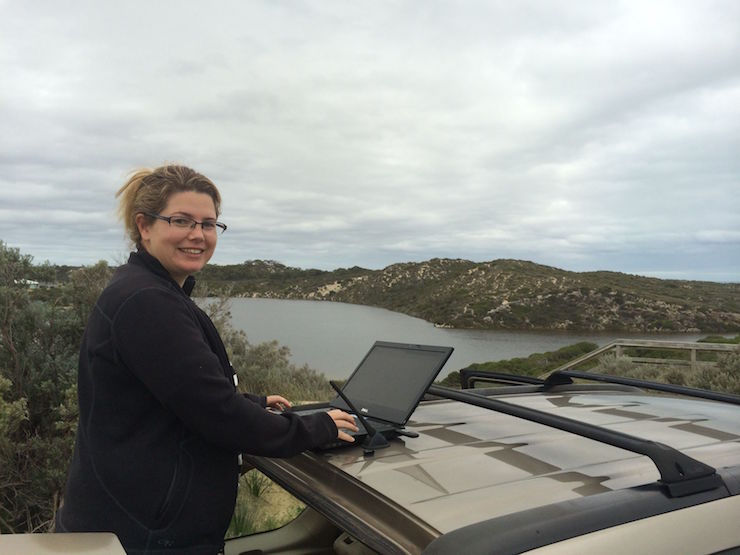 Given the considerable costs of leadership development, we surveyed Homeward Bound participants to find out how they are funding their participation. 25 per cent of the women are drawing on personal resources, while 55 per cent are crowd funding or using more traditional fundraising strategies. Only seven per cent of participants are being funded entirely by their employers. To raise money, leading women scientists are selling hand knitted goods and artworks, running cake-stalls and selling homemade lunches in the workplace.
Participants identified a number of barriers to funding including a lack of targeted grant schemes for women's leadership and employer views that the costs of participation in leadership programs should be borne by the individual. Others found that leadership programs were beyond the scope of what industry groups and organisations supported. For instance, one said:
"I was getting very stressed out about having to fundraise such a large amount of money and having very little time and contacts to be able to get sponsorship. I have redrawn on my home loan to pay the fee in full to relieve the stress. Any money I raise via crowd funding page and selling homemade lunches at my work will hopefully cover my airfare and insurance."
Interestingly, several women commented that they did not feel comfortable asking employers or family and friends to support as they viewed leadership development as something they pay for themselves. This indicates that women's own understandings of their potential leadership contribution to the workplace could be a barrier in them seeking funding from employers.
"I am self funding to a large degree. I know this is a very personal thing but as I am able to self-fund I just don't feel right asking friends or family for money."
Those that reported most success in securing funding from their employer were employed in the government sector. Sixty per cent of government employees received some contribution from their employer and 40 per cent had more than half of their costs covered. In contrast, 58 per cent of women in the university sector received an employer contribution. However, only 25 per cent of university employees had more than half of their costs covered by their employer. Those working in the private sector have found it much more difficult – only 30 per cent have received employer contributions.
Given that most women in the Homeward Bound group are senior researchers or managers, and more than 50 per cent have carer responsibilities, it is perhaps unsurprising that fundraising has largely been described as "stressful".
What will it take for Australian organisations to recognise the value in seriously investing in women in STEMM? Why should individual women continually bear the costs for leadership development when the collective benefits have been so widely acknowledged?

Donate To New Matilda
New Matilda is a small, independent media outlet. We survive through reader contributions, and never losing a lawsuit. If you got something from this article, giving something back helps us to continue speaking truth to power. Every little bit counts.